As President-elect Donald Trump picks his cabinet and the other 4,000 or so political jobs in DC, many people in the markets are making broad assumptions about how he will govern and what it means for stocks, bonds and business.
Most are making pretty typical assumptions if he were a straight-up conservative republican. He isn't. And quite frankly, this is not the time to start predicting where Trump will end up on any issue. We've already seen this happen with some domestic policy and international policy.
Somehow the press thinks they're going to get it right this time. Don't count on it. And any surprise in any one sector will have some serious blowback. But there's a way to take advantage but avoid the 'surprise' risk a Trump administration may bring.
Now is a great time to buy into the foundational stocks of the market — consumer staples. Below are seven consumer staple stocks to build your portfolio around. They will winners regardless of what happens in December and beyond.
Consumer Stocks to Buy: Central Garden & Pet Co (CENT)


Central Garden & Pet Co (NASDAQ:CENT) produces branded products that are No. 1 or No. 2 in their respective categories. Its line of pet foods and wellness products run the gamut from horses to reptiles. CENT has found a way to find brand leaders in niche markets and then aggregate the brands. What's more, Central Garden also has a garden division that has a number of brands in everything from domestic and wild bird seed to garden décor and grass seed.
The point is, it is a successful player in markets that benefit from rising incomes and an improving economy. And if that is delay, these are still the sectors that people turn to — their pets and their homes — to nurture and beautify.
Last month, CENT announced the purchase of Segrest for $60 million. Segrest is a top wholesaler of ornamental fish as well as marine corals and live rock, saltwater specimens, aquatic plants and amphibians.
This kind of growth is the reason the stock has just hit 52-week highs and has plenty of headroom from here.
Consumer Stocks to Buy: National Beverage (FIZZ)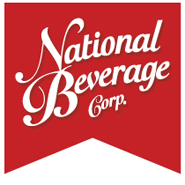 National Beverage Corp. (NASDAQ:FIZZ) has had quite a year. As a soft drink, energy drink and water maker and distributor, it caught lightning by the tail when its LaCroix water became the new hip drink among generation X and millennials.
Big soft drink firms are losing market share to healthier, less sugary drinks. This has opened the door to smaller players like FIZZ. Beyond LaCroix, it also owns Rip It energy drinks, EverFresh and Home Juice juices and Shasta, the cult favorite soft drinks.
Recently, FIZZ hit a headwind when a research firm came out with a short recommendation on the stock, saying there were accounting issues. Nowadays, it's more than likely that the firm had built up a big short position in FIZZ and was looking for a payoff with negative press, whether it was true or not.
And given the company's response, there's not much basis in fact for the claims. FIZZ has declared a special dividend of $1.50 per share for those who hold the stock, which will be paid out on Nov. 28. The CEO has stated that he hopes to build in a regular dividend with a rate that will vary, depending upon how long an investor has held the stock.
Whether that shakes out, the fact is the special dividend goes a long way to show the company has plenty of cash and isn't using accounting tricks to stay afloat. The stock is up 37% over the past year, but off 20% from its recent highs. It's a great time to get in.
Consumer Stocks to Buy: Marine Harvest (MHG)

Marine Harvest ASA (NYSE:MHG) is a Norway-based company that is the world's largest salmon producer and it's on a roll for one simple reason — the worldwide popularity of farmed salmon. And that's especially true as the middle class expands in developing economies.
Increased demand means prices are also rising, even against the strong dollar. Indeed, salmon prices have been on a tear and this has helped boost MHG's fortunes in recent quarters. Also, there are few players with the size and scope of MHG. Smaller producers can't get their fish where they need them to go.
There is likely going to be a consolidation in this industry during the next year, simply to meet the demand volume. That bodes well for MHG, since it's already one of the top players in the international markets. The stock is up 33% year to date and is sitting just below its 52-week highs.
Use this pricing lull to take advantage.
Consumer Stocks to Buy: Natural Alternatives (NAII)

Natural Alternatives International, Inc. (NASDAQ:NAII) is a leading player in the global nutritional supplements market. Headquartered in the U.S., it has operations around the world.
According to Grand View research, the nutritional supplements market will reach $278 billion by 2024. That's a 9.5% compounded annual growth rate for the next eight years. NAII will have a big role in that growth.
Its recent earnings report, released earlier this month, is testament to the expanding growth opportunities in this sector. NAII net income was up more than 100% compared to the same quarter last year. Net sales were up 57.8% in the same time frame.
As the Digital Age progresses, and our scientific knowledge expands, we're seeing more people come to view nutritional supplements as necessary to remain fit and alert. And given the fact that baby boomers are hitting retirement age by the millions, the demand for focused nutritional supplements will surely increase. That's why NAII has expanded its production facilities in California and Switzerland.
The stock is up 86% in the past 12 months, but is just hitting its stride.
Consumer Stocks to Buy: Nu Skin (NUS)


Nu Skin Enterprises, Inc. (NYSE:NUS) offers anti-aging personal care products and nutritional supplements under its Nu Skin and Pharmanex brands in most major markets around the globe.
NUS has been around for a long time and it has certainly had its ups and downs as its various markets have waxed and waned during the current economic conditions. China was expected to be a huge market, but growth isn't ramping up as hoped earlier on.
On the bright side, NUS has had a much better reception in China than its largest competitor Herbalife (NYSE:HLF). Also, NUS was able to cut its business in Venezuela as that market imploded.
NUS is still doing well and is attractively priced again. Earlier this month NUS released its Q3 numbers and they were healthy, if not spectacular. Revenue came in above guidance and above the same quarter a year ago. And earnings were solid.
But it's the future that makes NUS of interest right now. As Asia comes out of its doldrums, it will give a major shot in the arm to NUS and as the U.S. market wakes up that will also help drive more growth. NUS has made it through the tough times well and is well positioned for the good times ahead.
Consumer Stocks to Buy: Sysco (SYY)
Sysco Corporation (NYSE:SYY) is in the food-away-from home business, supplying restaurants, institutions and many a dining hall primarily in the U.S. But it also has operations in Mexico, Canada, Europe and the Caribbean.
U.S. food service is responsible for 68% of sales and international sales make up 20%. Another 11% comes from supplying food to chain restaurants. Restaurants make up about 63% of its business.
And this is all good news, given that research shows that millennials are interested in dining out rather than making food at home. This is one of the hot trends that Wall Street has grabbed and run with. Instead of picking restaurant stocks to buy, why not just buy the supplier?
Earnings are on the rise, cash flow is up (that's always good if it wants to buy out a competitor) and the dividend has posted growth for the past decade. Right now, the dividend sits at a respectable 2.5%.
The stock is up 30% in the past year, but this trend is going to be in place for many quarters to come.
Consumer Stocks to Buy: G Willi-Food (WILC)

G Willi-Food International Ltd (NASDAQ:WILC) is an Israel-based food importer and exporter for over 600 items from around the world. While it sports a low market cap — about $85 million — the stock has been around since the late 1990s and has seen a few things over those years.
As the largest canned and packaged food importer Israel, it has a lock on the industry. All the products WILC sells are Kosher.
Its third-quarter numbers were released recently and while they're a mixed bag, the signals are pointing to a great entry point and plenty of upside potential from here.
Earnings were off 4.6% from the same quarter last year, but this was attributed to one cause: a write-down for a private label products for one of WILC's clients. Within Israel, it sells to wholesalers, supermarket chains, convenience stores, institutions, food manufacturers, the Ministry of Defense and others.
Because of its well-rounded client base, even as earnings dipped, gross margins grew. That shows WILC is able to find opportunity where little seems to exist. And it's been doing that for decades now.
Louis Navellier is a renowned growth investor. He is the editor of five investing newsletters: Blue Chip Growth, Emerging Growth, Ultimate Growth, Family Trust and Platinum Growth. His most popular service, Blue Chip Growth, has a track record of beating the market 3:1 over the last 14 years. He uses a combination of quantitative and fundamental analysis to identify market-beating stocks. Mr. Navellier has made his proven formula accessible to investors via his free, online stock rating tool, PortfolioGrader.com. Louis Navellier may hold some of the aforementioned securities in one or more of his newsletters.