The Coca-Cola Co (NYSE:KO) shares traded nearly flat in 2016. The company continued its trend of seeing declines in carbonated beverages, but increases across the company's non-carbonated beverage portfolio. Leadership changes coming to Coca-Cola could now put an even bigger emphasis on diversifying the company and continuing a pattern of acquisitions both internationally and in the non-carbonated beverage sector.
Late in 2016, PepsiCo, Inc. (NYSE:PEP) and Dr. Pepper Snapple Group Inc. (NYSE:DPS) both made acquisitions to strengthen their lineups. Pepsi paid $200 million to acquire probiotic beverage maker Kevita. Dr. Pepper Snapple Group bought Bai Brands for $1.7 billion in an ambitious push into antioxidant beverages.
Coca-Cola has been relatively quiet on the acquisition front of late, with a couple international deals done, but no major U.S. beverage deals. On May 1, 2017, the company will turn a new leaf and introduce its new CEO James Quincey. After 10 years of serving various roles with Coca-Cola, including his current Chief Operating Officer role, Quincey will take over the top role from Muhtar Kent, who is stepping down.
Many investors believe new leadership could lead to an acquisition push by KO stock, and I have to agree with that. Quincey was instrumental in major international acquisitions like Innocent Juice and Jugos del Valle. I believe Quincey's position at Coca-Cola will lead to at least one major deal from the beverage giant in 2017.
In September, Coca-Cola highlighted bolt-on acquisitions as one of several items that would bring growth for KO shareholders. The other major pieces were scaling globally and growing the non-carbonated soft drink categories.
Back in 2000, carbonated soft drinks accounted for 84% of Coca-Cola's unit case volume. In 2015, that figure had dropped to 64% as the company has done a good job of diversifying away from the declining category.
Of course, Coca-Cola may continue its route of acquiring successful international brands or private companies in a push to scale the small companies on its own. Keep in mind that rumors continue to make Coca-Cola an acquisition target of its own by the largest beer maker in the world, Anheuser-Busch InBev SA NV (ADR) (NYSE:BUD), a company that has grown through a series of massive acquisitions and usually gets what it wants when it comes to deals.
Here's a look at three publicly traded companies that might make good acquisitions for Coca-Cola in 2017.
Stocks for Coca-Cola to Buy: Monster (MNST)


The obvious acquisition for Coca-Cola would be Monster Beverage Corporation (NASDAQ:MNST). Coca-Cola acquired a 16.7% stake in the energy drink maker in 2015 in an asset swap. Coca-Cola sold Monster its NOS and Full Throttle energy drink brands in return for non-energy drink brands like Hansen Juice, Hansen sodas, and Peace Tea. Coca-Cola also paid $2.15 billion for the stake in MNST.
Rumored for years, Coca-Cola seems at least somewhat interested in Monster Beverage, with its sizable investment and agreement to distribute Monster drinks. An acquisition of the 83.3% of MNST shares the company doesn't own would cost more than $21 billion, but could be a major growth piece for Coca-Cola.
In the recent third quarter, MNST reported net sales up 4.1% to $788 million. International sales saw an increase of 11.8% in the quarter to $190.9 million.
The quarter continued the progress of Coca-Cola distributing the company's products in several regions. Monster Energy was launched in China and Turkey during the quarter. More international launches are planned for 2017. The new product launch of Mutant, a possible rival to Mountain Dew, also happened in the quarter.
For years, KO owned the top two carbonated soft drinks brands with its namesake Coca-Cola and number two with Diet Coke. Pepsi Cola finally passed Diet Coke to slip into the number two spot.
While Coke's top two brands have dominated their peers, Pepsi's Mountain Dew brand has been the number four most sold carbonated soft drink and fended off numerous attempts from Coca-Cola to have a competing brand. Monster is the latest company to take on Mountain Dew and with Coca-Cola's full weight, could perhaps dent into the strong market share Mountain Dew has.
Mutant was launched by Monster Energy in the third quarter, with a rollout to select convenience store chains beginning in September. The company is targeting convenience stores first by going after customers who typically buy 20oz Mountain Dew bottles.
Monster Energy said it saw "encouraging early results." Monster Energy will also release Monster Hydro, a bottled water energy drink soon. You can bet that Coca-Cola will closely be watching the success or failure of Mutant, as it has needed a strong rival to Mountain Dew for years.
Stocks for Coca-Cola to Buy: National Beverage Corp. (FIZZ)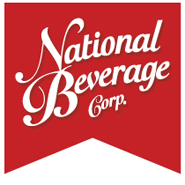 Another name that often gets tossed around as a beverage acquisition target is National Beverage Corp. (NASDAQ:FIZZ). The owner of popular brands like La Croix, Shasta, Clear Fruit, Crystal Bay and Faygo is turning into an impressive stock for its shareholders. FIZZ shares are up about 120% over the last two years. With a market capitalization of $2.3 billion, the deal wouldn't be tiny for Coca-Cola, but easily doable with current cash.
In November, FIZZ reported its best ever six month period with a strong second quarter. Six month revenue of $420 million was up 15% from the prior year. Net income surged 65% to $54 million, representing earnings per share of $1.15.
One of the biggest positives in the quarter came with continued gains in operating margins. The trailing twelve months saw a rate of 16.4%, up from 13.2% for fiscal 2016 and 11.5% for fiscal 2015.
National Beverage becomes a big acquisition target as it is diversifying itself and has some strong non-carbonated brands. The company also makes private-label brands for some stores, serving as a cheaper alternative to Coca-Cola products. This would give KO stock an increasing share in many stores and the ability to offset any weakness over pricing or economic worries.
In 2016, FIZZ launched La Croix TangerEEN, a soft drink alternative with no calories, no sodium and no sweetener. This clean-label beverage represented the first in the industry to have the clean label and 100% all natural ingredients. National Beverage seems to have a good grasp on growing sales aside from carbonated beverages and Coca-Cola could greatly benefit from a deal here.
Stocks for Coca-Cola to Buy: Primo Water (PRMW)


An outside candidate as a 2017 acquisition by Coca-Cola is Primo Water Corporation (NASDAQ:PRMW). With a market capitalization of $314 million, Coca-Cola would easily be able to complete this deal and would get a strengthened position in bottled water.
Primo Water made an acquisition recently that will transform the company. Primo paid $273 million to acquire Glacier Water. The deal will more than double net sales, operating income and customer locations for Primo Water with minimal overlap.
Primo Water reported a record quarter for revenue and profitability, which should get the attention of investors and other beverage companies. Third-quarter revenue increased 5% to $35.5 million. The sell thru of dispenser units increased 13% in the quarter.
Primo Water is North America's largest single source provider of multi-gallon purified bottle water and self-service refill water. Thanks to the strong quarter, PRMW raised its full-year revenue guidance to a range of $133.2 to $134.4 million.
This marked the 18th consecutive quarter of 8.5% or higher same store unit growth for the company. The chain added 300 net retail customers, including many Wal-Mart Stores, Inc. (NYSE:WMT). The buyout of Glacier will take Primo Water to more than 46,000 customers. An annual target is to add 1,500 to 2,000 customers a year, taking Primo to what they believe is their long term goal of 50,000 to 60,000 locations.
Primo Water makes money selling large amounts of water to customers. The company has some of its own water brands and major deals with businesses and retail companies. A buyout by Coca-Cola could help KO expand some other brands into offices and businesses. Imagine offices being able to buy large water cooler refills and also some bottled drinks for employees.
As of this writing, Chris Katje did not hold a position in any of the aforementioned securities.