What's not to like with Facebook Inc (NASDAQ:FB)? Maybe nothing longer term. But a post-earnings reaction suggests FB stock may be too well-liked right now and a worthy bear-to-bull modified butterfly candidate. Let me explain.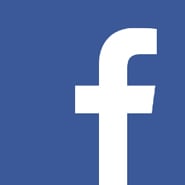 Facebook has done an admirable job over the past couple months shaking off
potential H-1B visa threats
from the Trump administration to worries over "fake news." But last week's "sell the news" reaction may mean that FB needs a breather.
Last Wednesday night's Facebook report showed the company is firing on all cylinders. The social media giant posted a 10 cent profit beat on earnings of $1.41, better-than-forecast revenue growth of 53%, and daily active users of 1.23 billion versus estimates of 1.19 billion.
The report sent shares rocketing higher in after-hours trade to $137.25 and slightly lower, all-time-high of $135.49 the next day during the regular session. But gains failed to hold with shares of FB finishing off -1.79%.
The problem may be too many investors already "liking" FB right now. A poll of 46 analysts shows 39 rate Facebook a "buy," three with "outperform," three holds and just one sell. Also interesting, despite some cheerleading of just how strongly Facebook is killing it on all fronts, CNBC's Fast Money traders all agreed buying FB right now was not recommended.
FB Stock Daily Chart
Of course, fellow tech giant Apple Inc. (NASDAQ:AAPL) is up nearly as much while throwing around weight of $675 billion. However, unlike FB, AAPL has gone through a substantial the correction over the past two years in getting back near its all-time-highs.
Having said that, part of FB investors' hesitancy since the earnings release may have to do with the two patterns which marked Thursday's all-time-high.
First, Thursday's heavy volume, bearish engulfing candlestick is, in of itself, a sign viewed by many technicians as an ominous warning of lower prices. Secondly, the candle sets up as a double-top formation. Combined, it's not a stretch to see at least a minor corrective move entering Facebook stock.
Facebook Bear-to-Bull Long Put Butterfly
For traders in agreement FB may be overbought short term, are stingy with their investments and also like the idea of owning shares at a deep discount, the 3 March $127/$125/$121 modified long put butterfly for even money may be of interest.
With shares of Facebook at $132, the sweet spot at expiration is the sold middle $125 strike. If Facebook landed on the strike at expiration the spread could be closed for a profit of nearly $2 as the $127/$125 bear put spread expands to $2 and the $125/$121 bull put spread goes out worthless.
Prior to expiration, if FB forges a slow move toward $127 over the next couple weeks, the butterfly should also see a modest increase in value as the bear put spread component gains or holds its value relative to the bull put spread.
If shares of Facebook were to see a more sizable move lower, the spread's expiration break-even is 7% below at $123.
If Facebook stock corrects even harder and the trader is looking to bargain hunt, owning stock through assignment or selling the spread "to close" and buying FB stock could be executed for no worse than $123 and no more than "FB stock plus $2" below $121 because of the spread's limited-risk design.
Investment accounts under Christopher Tyler's management do not currently own positions in any of the securities or their derivatives mentioned in this article. The information offered is based upon Christopher Tyler's observations and strictly intended for educational purposes only; the use of which is the responsibility of the individual. For additional market insights and related musings, follow Chris on Twitter @Options_CAT.