After a fast start to 2017, Tesla Inc (NASDAQ:TSLA) has experienced a sharp U-turn. In our estimation, however, it may be time to buckle up and take a test drive in TSLA stock using a modified spread that will keep investors safer than the competition can. Let me explain.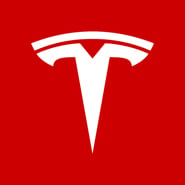 It almost appeared TSLA stock knew how to do just one thing this year: drag the Tesla shorts higher and higher, as shares powered forward by nearly 26% in under two months at last week's highs.
Tesla's strong rally came despite the company having its share of insults and threats. From cash burn, worries of another secondary, increased risk under a less-subsidy friendly Trump administration and auto competitors gaining traction in the EV car market, investors ignored or shook off a good deal of potentially bearish catalysts.
Then came earnings; TSLA stock skidded lower by roughly 6.5% in the report's immediate aftermath. A wider-than-expected loss of 69 cents per share, surprise departure by Tesla's CFO and failure to ramp up deliverables guidance all contributed to investors' less carefree outlook.
Building over the past couple sessions despite assurances by management, there's also increased speculation Tesla will delay its Model 3 rollout. The much-anticipated launch is supposed to challenge General Motors Company's (NYSE:GM) electric vehicle Chevy Bolt, which was recently named "Car of the Year" at the Detroit Auto Show.
Now, there's also Goldman Sachs' downgrade of TSLA stock.
The investment bank cut shares to 'sell' from 'neutral,' citing most all the negatives already outlined and estimates Tesla has skewed risk to the downside. Having said that, Goldman isn't always spot-on when it comes to timely recommendations on TSLA stock.
Tesla Stock Weekly Chart
As the weekly chart of TSLA stock shows, shares have entered an area of potential technical support and offer a lower-risk spot to buy shares. However, there are no guarantees when it comes to buying stock and exiting gracefully.
Currently, Tesla has seen a common corrective move of 16% that's testing the 38% retracement level, as well as a couple support lines I've drawn on the price chart. The pullback looks more meaningful as it's also challenging the recent key breakout point on the weekly chart, which I wrote about back on Jan. 11.
Less favorable, the stochastic indicator isn't confirming a bottom and has just turned lower from an overbought condition. The lack of support, though, isn't entirely surprising given the sturdy price run before earnings and quick decline. Yet, it is still viewed as a modest negative for buying into Tesla stock with greater conviction.
TSLA Stock Modified Bullish Condor Spread
Given what's been said and the situation surrounding Tesla since earnings, I don't mind giving away some out-of-the-money upside potential to help reduce the risk associated with paying for a limited-risk spread. My view is that Tesla can rally from here, but new highs in the near-term would likely prove challenging. At the same time, I want to cover my "you know what" in the event Tesla stock fails to hold support on the price chart.
One modified spread that fits these parameters nicely is the April $250/$260/$270/$275 call condor. With shares at $246.23, the packaged $10 bull call spread and tighter $5 bear vertical costs around $2.70.
The breakeven at April expiration is $252.70 and requires TSLA to be modestly higher by about 2.6%. Above $260 and all the way up to $270, the max profit from the bull vertical translates into a profit of $7.30. Below $250, the entire debit will be forfeited.
From $270 to $275 the smaller $5 bear spread begins to eat into those gains dollar-for-dollar, but ultimately would leave this trader with $2.30 in net profits above $275 in Tesla stock.
Bottom line, the imposed limitation on upside is squarely in TSLA stock's pre-earnings and more euphoric price action. And in our view, it's a nice trade-off for helping reduce downside risk during the life of this spread.
Investment accounts under Christopher Tyler's management do not currently own positions in any of the securities or their derivatives mentioned in this article. The information offered is based upon Christopher Tyler's observations and strictly intended for educational purposes only; the use of which is the responsibility of the individual. For additional market insights and related musings, follow Chris on Twitter @Options_CAT.