When deciding which stocks to add to your portfolio, it's important to assess things like a company's financials, its growth plans and who its competitors are.
However, most investors also put a lot of stake into a company's upper management because they are, after all, the ones calling the shots. CEOs have a lot of sway over a company's future, so many investors keep a close eye on who is at the helm and how they're impacting the firm's bottom line.
The management style of a firm's CEO is an important factor in its success and while calm, cool and collected tends to be the most desirable trait to investors, there are a few eccentric CEOs that are just crazy enough to make things work.
Elon Musk of Tesla Inc (NASDAQ:TSLA), Jeff Bezos of Amazon.com, Inc. (NASDAQ:AMZN) and Michael O'Leary of Ryanair Holdings plc (ADR) (NASDAQ:RYAAY) are three such CEOs whose out-of-the-box personalities have brought their respective firms a great deal of success.
Eccentric CEOs: Elon Musk, Tesla Inc (TSLA)

As CEO and founder of electric car company Tesla, Elon Musk, is one of the first people that comes to mind when thinking about mega-successful eccentric CEOs.
Musk is well known using colorful language and not shying away from speaking his mind, especially when it comes to talking about competitors. However, while Mr. Musk can sometimes be controversial, you've got to give it to him for thinking big and executing those plans. His decision to create a TSLA Gigafactory in Nevada appears to be paying off.
According to Musk, Tesla is on-track to build 500,000 new vehicles in 2018.
Eccentric CEOs: Jeff Bezos, Amazon.com, Inc. (AMZN)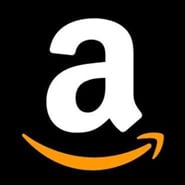 Jeff Bezos is the CEO and founder of e-commerce giant Amazon and although he flies a bit further under the radar than Musk, he still found himself at the center of controversy when the corporate culture at AMZN came under fire last year.
Former employees claimed that intense pressure and competition made their working environment unbearable, but Bezos shot back saying that his firm's culture promotes risk-taking and sets high standards, which is a key reason why Amazon has been so successful.
Whether you agree with the way AMZN treats its employees, you've got to admit that whatever they're doing over there, it's working. Amazon has created an undeniably exceptional service that has hooked millions of people. The company's continued expansion and innovation makes Amazon an attractive stock to buy and hold and Bezos' high expectations should give shareholders confidence in the company's future.
Eccentric CEOs: Michael O'Leary, Ryanair Holdings plc (ADR) (RYAAY)

Ryanair CEO Michael O'Leary is perhaps one of the most polarizing CEOs on the planet. You either loathe or love his outlandish remarks and no-holds-barred comments, and I fall in the latter camp.
O'Leary doesn't shy away from having an opinion and he has always been upfront about RYAAY's mission — safety and profits, profits, profits. While many have criticized his intense cost-cutting measures, the airline has become synonymous with low-cost flights. O'Leary's willingness to speak unfiltered to the press has given the airline a lot of free publicity.
RYAAY has done well because of that- the company was able to thrive despite a financial crisis in Europe and has grown to become one of the largest airlines in the world. The company's profits have been nothing short of impressive over the last few quarters, and although the impact of the Brexit is likely to take its toll, RYAAY is likely to weather this storm successfully.
Love him or hate him, O'Leary delivers for shareholders and his flamboyant remarks are constantly generating buzz for Ryanair.
As of this writing, Laura Hoy was long RYAAY and AMZN.