To say that investing in China has been a roller coaster is an understatement. Chinese ETFs and stocks have been some of the most volatile around as the nation grapples with shifting its focus from manufacturing to consumerism. That has caused its GDP growth rate to drop by about half and stocks within its nation to fall.
But there is hope for China.
For one thing, the slower growth is more sustainable for the nation and many of its former catalysts — such as its growing middle population — are still in place.
Add in recent reforms to reign in credit and rising debt levels and Chinese stocks are looking better by the day. So good in fact, that investment manager BlackRock's latest economic analysis on the nation predicts only "moderate cooling … [and the] potential for upside in China's composite Purchasing Managers' Index (PMI) in coming months."
In that end, investors may be worrying too much about the death of Asia's Dragon economy.
With that mind, investors may want to add a hefty dose of Chinese ETFs to their portfolio to take advantage of nation's long-term promise. Here are three of the best.
Best Chinese ETFs to Buy: SPDR S&P China ETF (GXC)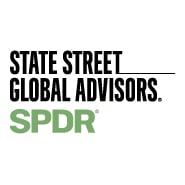 Expenses: 0.59%, or $59 annually per $10,000 invested
Most investors and traders choose the $3.2 billion iShares China Large-Cap ETF (NYSEARCA:FXI) when looking at core China Exposure. And it is a good tactical Chinese ETF. However, a rival fund- SPDR S&P China ETF (NYSEARCA:GXC) could actually be the better Chinese ETF.
The reason comes down to index.
FXI's underlying index is designed to hold just the 50 largest Chinese stocks. GXC on the other hand, offers a broader take on China. This Chinese ETF currently has 352 different holdings. This includes both large- and mid-cap Chinese stocks. This greater exposure and diversification has helped on the volatility front, but also with the Chinese ETF's returns.
With exposure to the market's sweet-spot, GXC has done well since its inception in 2007. Even when including the Great Recession and emerging market slowdown, the fund has managed to produce annual total returns of 6.19% over the last ten years. That's versus just a 3.24% return for the FXI in the same time.
Adding in GXC's lower expense ratio of 0.59% and you can see how it's the better Chinese ETF to own.
Best Chinese ETFs to Buy: The KraneShares CSI China Internet ETF (KWEB)


Expenses: 0.72%
What do Alibaba Group Holding Ltd (NYSE:BABA), Lenovo Group Limited (ADR) (OTCMKTS:LNVGY) and JD.Com Inc(ADR) (NASDAQ:JD) have in common? One, they happen to be tech giants and are on par with more familiar U.S. names. And two, they happen to be Chinese stocks.
China has quickly become one of the world's leading tech hubs and its firm's products can be found everywhere on the planet. Meanwhile, at home, China boasts one of largest mobile phone and internet user bases in the world. This has helped it curate a rich ecosystem devoted to online gaming, shopping and entertainment. An environment that has only gotten better as its middle class as grown.
To that end, the KraneShares CSI China Internet ETF (NYSEARCA:KWEB) could be a great fund to buy.
KWEB tracks an index of China-based companies whose primary business or businesses are in the internet and internet-related sectors. The Chinese ETFs 33 holdings read like a who's who of internet retailers, social media, gaming, travel and commerce sites in the nation. That makes KWEB a very powerful play on China's middle class and tech growth. And with more than a half a billion in assets, KWEB isn't some fly-by-night ETF.
Is it nichey? Yes. But KWEB could be one of the best long-term Chinese ETFs to own as China shifts into high consumer mode and its tech potential is known. Expenses for the ETF run 0.72%.
Best Chinese ETFs to Buy: PowerShares Chinese Yuan Dim Sum Bond ETF (DSUM)


Expenses: 0.45%
For investors looking for exposure to China with a side of income may want to consider so-called dim sum bonds. These bonds are those denominated in Chinese yuan or renminbi — the national currency — and issued in Hong Kong. The vast bulk of these have been issued by Chinese firms.
However, several international firms — like Caterpillar Inc. (NYSE:CAT) — have recently started tapping the Dim Sum market for raising capital.
Aside from income and the stability of owning corporate bonds is that if China actually lets the yuan float, the value of these bonds could skyrocket as the currency is undervalued relative to its standing in the global economy.
When it comes to Chinese ETFs, there is only one way to play these bonds and that's through the PowerShares Chinese Yuan Dim Sum Bond ETF (NYSEARCA:DSUM). The $60 million ETF tracks a basket of 51 different Chinese bonds and yields a healthy 4.11%. Even better is that DSUM features a very low duration, so it shouldn't be effected as the Federal Reserve raises rates. That combination as well as the lower volatility associated with bond investing makes the ETF a powerful and relatively unknown way to add China exposure to a portfolio.
As of this writing, Aaron Levitt did not hold a position in any of the aforementioned securities.