One of my favorite financial bloggers is Ben Carlson who also happens to be a portfolio manager at Ritholtz Wealth Management. Carlson recently wrote a story about alternative investments and the part they play within the global asset management industry.
According to Carlson's statistics from the Boston Consulting Group, alternative investments accounted for 15% of the $69.1 trillion in global assets under management at the end of 2016.
However, alternative investments account for $104 billion or 42% of the fee revenue generated by asset management firms providing these products to investors. That's an average annual management fee of 1.04%, almost ten times the 0.12% average annual management fee for passive investments.
To put it another way, passive assets under management in 2016, accounted for $2 trillion more than alternative investments, yet charged $90 billion less.
"Are there certain investors who have done well and will continue to do well investing in alts? Certainly, but it's not a large cohort in my estimation'" wrote Carlson. "Those people who work for the alternative investment firms are getting much richer than their actual investors … This will continue for as long as institutional and family office investors are willing to pay exorbitant fees in exchange for a good sales pitch."
So, if you're hell bent on allocating some of your capital to alternative investments, here are seven of the best (and worst) alternative investments available to retail investors.
The Best Alternative Investments: Cambria Global Asset Allocation ETF (GAA)


Expense Ratio: 0.25%, or $25 annually per $10,000 invested
Its three-year anniversary is coming up in December, and while it doesn't look as if the Cambria Global Asset Allocation ETF (BATS:GAA) has hit the big time, it still merits serious consideration for best alternative investment.
I'm calling this an alternative investment because ETF.com brands it as such, but it's really just a diversified portfolio of 27 ETFs that invests 48.5% of $43 million in total assets in fixed-income, 45.4% in equities and the remaining 6.1% in commodities.
You get all of this for an MER of 0.25%, which includes all the fees from the underlying ETFs. Cambria is able to do this by not charging a management fee.
Why would it do this?
"The investing landscape is rapidly changing. New technology platforms are offering investors access to tax-efficient, low-cost products, and now Cambria is excited to be launching an innovative core portfolio option with an extremely competitive fee structure," said Eric Richardson, Cambria's Chief Executive Officer, in December 2014, about the ETF's launch. "GAA is the first ETF to feature a permanent zero management fee."
And it has performed relatively well — remember, almost half its portfolio is fixed income — delivering 5.3% annualized returns since its inception on December 9, 2014.
The Best Alternative Investments: MNA IQ Merger Arbitrage ETF (MNA)

Expense Ratio: 0.77%
The MNA IQ Merger Arbitrage ETF (NYSEARCA:MNA) is a passive ETF that tracks the performance of the IQ Merger Arbitrage Index. Launched in November 2009, it's considered a directional hedge fund strategy that invests in companies who've announced they are being acquired, hoping to benefit from global arbitrage activity.
While fees are high at 0.77%, Morningstar gives it five stars. Since its inception in 2009, it has managed to deliver a 3.1% annual return. It currently has 49 holdings with C R Bard Inc (NYSE:BCR) and Huntsman Corporation (NYSE:HUN) its two largest weightings at 9.2% and 9.05%, respectively.
"Merger arbitrage is a hedged, alternative investment strategy that is designed to take advantage of price discrepancies that exist for companies involved in a merger," suggests the MNA brochure. "If successful, a merger arbitrage strategy can benefit by purchasing companies at prices below the target price and locking in the difference (spread). Targeting this spread seeks to deliver returns that are immune from fluctuations of the broader market."
Why is this important?
Because if you compare MNA to the S&P 500 Index, you'll walk away thinking it's a terrible investment. The reality is that this ETF gives you bond-like security only better because it uses equities instead of bonds to lower the volatility.
Since inception, its worst year was -1.83% in 2010 and its best year was 6.54% in 2013. If you're looking for a turtle to win the race long-term, this is the alternative investment to do it.
The Worst Alternative Investments: ProShares Morningstar Alternatives Solution ETF (ALTS)


Expense Ratio: 0.95%
On the surface, the ProShares Morningstar Alternatives Solution ETF (BATS:ALTS) is the kind of absolute-return ETF you would think you would want to own when it comes to alternative investments because it gives you an all-in-one fund-of-alternative-funds with seven different ETFs.
The seven ETFs provide hedge fund strategies, long/short equity, merger arbitrage, managed futures, breakeven inflation, global infrastructure and listed private equity. Everything you could want in a fund-of-funds.
The only problem is that it's too sophisticated for most investors and it charges 0.95% annually. It's a combination that isn't recommended for most investors. Performance-wise, it has only been around since October 2014, so there isn't a track record to speak of, but it has managed to deliver positive returns on an annualized basis since its launch.
"By going beyond the conventional and complementing your core strategy with alternative investments, you may have potential to better diversify your sources of return and manage risk," states ProShares' marketing materials supporting alternative investments. "You may also be able to take advantage of changing market conditions and potential profit from them."
These are nice words, but as Ben Carlson suggested earlier, ALTS and funds like it are simply expensive ETF wrappers. They're not worth your time.
The Worst Alternative Investments: REX VolMAXX Short VIX Weekly Futures Strategy ETF (VMIN)

Expense Ratio: 3.13%
The REX VolMAXX Short VIX Weekly Futures Strategy ETF (BATS:VMIN) reminds me of the first time I played competitive football in my teenage years; I was so confused trying to figure out how to play "zone" defense. I eventually caught on but not before giving up some big plays.
The first difficulty I have with this ETF is that it's an "inverse" fund which means that you're betting that a particular index, in this case, the CBOE Volatility Index, otherwise known as the VIX, will move in the opposite direction.
So, if you believe volatility in the S&P 500 is going to decrease, you buy VMIN, and if you think the volatility is going to increase, you buy its sister ETF, the REX VolMAXX Long VIX Weekly Futures Strategy ETF (BATS:VMAX).
Simple, right? Not really.
"There's no direct mathematical relationship between the actual volatility of the S&P 500 and the VIX," wrote ETF expert Dave Nadig in September 2016. "The actual volatility of the market can be theoretically very low, while options traders are panicking about next month, sending VIX skyrocketing."
I don't believe inverse or leveraged funds are appropriate for most investors, but because we are talking alternative investments, it makes sense to at least consider it.
The other big problem I have with VMIN is that it charges a 3.13% management expense ratio. Now, I'll grant you that comes with an annualized annual return of 147.3% since the ETFs inception in May 2016, but that quickly could go in the opposite direction.
This is an alternative investment for only the most hearty investors.
The Worst Alternative Investments: SPDR SSgA Multi-Asset Real Return ETF (RLY)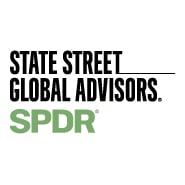 Expense Ratio: 0.70%
You would think that the same people behind the SPDR S&P 500 ETF Trust (NYSEARCA:SPY) would be able to come up with a good alternative investment ETF, but the SPDR SSgA Multi-Asset Real Return ETF (NYSEARCA:RLY) ends up being little more than a mixture of fixed-income and real estate investments.
Ostensibly, the RLY is meant to provide investors with a basket of investments that act as a hedge against inflation. However, ETF.com found in its analysis of the ETF that it didn't quite justify the 0.70% management expense ratio it charges.
"The fund fared poorly in our Fit analysis, stymied by high volatility and high correlations to asset classes," states ETF.com's website. "Negative returns over the past 12 months didn't help."
While the ETF's one-year returns have improved since the above was written — up 3.3% — it's still a lot to pay for an ETF that's supposed to be non-correlated to the major indexes such as the S&P 500, which is up 10.8% over the same period.
RLY has the potential to be a good alternative investment, but in the end, it just doesn't come close to meeting it.
The Worst Alternative Investments: PowerShares Multi-Strategy Alternative Portfolio (LALT)


Expense Ratio: 0.98%
PowerShares is the fourth-largest ETF provider in the U.S. by assets under management, a comforting thought given many of these alternative investments are from smaller providers. Like many of these alternative investments, their purpose is to provide assets that aren't correlated to the broader markets. Unfortunately, that always doesn't happen.
In the case of PowerShares Multi-Strategy Alternative Portfolio (NASDAQ:LALT), it's an actively-managed ETF whose goal is to outperform its benchmark, the Morgan Stanley Multi-Strategy Index. In the past three years, LALT's managed to do that delivering an annual return of -3.86%, 28 basis points better than the index.
That would be good news if you were trying to use the ETF to offset your core holdings.
However, at an annual MER of 0.98%, it's just not the fees you expect to pay from one of America's largest ETF providers.
The Worst Alternative Investments: iPath US Treasury Steepener ETN (STPP)


Expense Ratio: 0.75%
The iPath US Treasury Steepener ETN (NASDAQ:STPP) has one of the dumbest ETF names you'll find on the market although, in fairness, it does explain exactly what its purpose is.
"STPP attempts to profit from a steepening in the Treasury curve. Its underlying index tracks a long position in 2-year Treasury notes and a short position in 10-year Treasury bonds," states ETF.com. "The strategy, in theory, should benefit when the yield curve steepens. When the yield curve steepens, rates on longer-term bonds rise relative to rates on short-term debt. Consequently, the prices of long-term bonds will decline relative to short-term bonds, and the fund's long/short position will profit."
That said, do you want to spend 0.75% annually for what's essentially a juiced-up fixed-income ETF? I don't think so. Also, because it's an exchange-traded note, which merely promises to pay the return of the index, you're exposed to Barclays PLC (ADR) (NYSE:BCS) credit risk.
With only $3.26 million in assets under management since 2010, it hasn't caught on with investors. Don't be a guinea pig. I suggest you avoid STPP.
As of this writing, Will Ashworth did not hold a position in any of the aforementioned securities.