Amazon.com Inc. (NASDAQ:AMZN) is approaching its third-quarter earnings report. And investors appear to be getting increasingly worried about e-commerce giant.
AMZN stock has fallen nearly 4% in just five days as investors prepare to hear on Thursday how the company fared this quarter.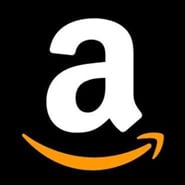 A wide variety of retailers have cited Amazon as the reason for their own poor results over the past few quarters, so it may seem counterintuitive that the company itself might be struggling. However, many analysts are expecting the third-quarter figures to be weak and for AMZN stock price to lose even more ground in the days following the report.
I don't disagree. The third quarter may not be as rosy as some of the earnings reports we've seen from AMZN in the past, but I'm keeping Amazon stock in my portfolio for two reasons. First, the firm has a very bright long-term future. And second, any positive earnings surprise, no matter how small, is likely to pull the stock upward.
Why AMZN Stock Investors are Worried
Traders who are nervous about Thursday's results have a good reason to be. Amazon itself admitted that the third-quarter earnings report may not be stellar due to the firm's commitment to investing in its future. Last quarter, Amazon's net income decreased significantly, falling from $857 million in the same quarter of 2016 to just $197 million. That spooked a lot of investors and caused a pullback in AMZN stock.
Now, many analysts are expecting to see a similar scenario play out in the third quarter. Amazon has guided for operating income to fall somewhere between a $400 million loss and a $300 million profit. Reporting figures on the loss end of the spectrum could cause AMZN stock to tumble once again. But the higher end of the guidance may bring the stock higher as it would represent an improvement from Q2.
Another big sticking point for investors could also be guidance for the all-important fourth quarter. The final quarter of the year is crucial for retailers because it represents the coveted holiday shopping period — the few weeks between Thanksgiving and Christmas when people spend a huge chunk of their disposable income on goods.
Amazon tends to fare very well during that time. But that's a double-edged sword because it makes the comparison from last year to this year tough. The third-quarter results will likely include some guidance on how the company expects to perform in the fourth quarter. Any perceived weakness could cause investors to abandon the stock.
Positive Amazon Earnings Surprise
While most agree that Amazon's third-quarter operating income isn't going to impress, there's also a lot of potential for an upside surprise come Thursday's results. Because Amazon is in the middle of a major spending spree, it's worthwhile to use revenue as a better gauge of how the company is doing. In the second quarter, Amazon reported revenue growth of 25% from the previous year. This quarter the firm is expecting to produce a similar amount of revenue growth, with the top end of the guidance coming in with a 28% increase from the previous year.
Outside of strictly numbers, there are quite a few projects that Amazon's management team might shed light on during the earnings call that will likely send the stock higher. One such project is the firm's partnership with Kohls (NYSE:KSS). Not only does the partnership allow Amazon to expand its brick-and-mortar footprint, it is also expected to help the company make the returns process more efficient.
Other potential bright lights from the earnings report might come from the firm's Prime memberships. Amazon held its Prime Day sale during the third quarter. A successful event might help boost investor confidence in the firm's overall value proposition. Many are also interested in Amazon's investment in Prime Video content and whether or not the firm is continuing to invest in original content to compete with Netflix Inc. (NASDAQ:NFLX).
Many are also expecting to hear more about the company's Whole Foods Market (NYSE:WFM) acquisition and when Amazon expects the grocer to start becoming a profitable part of the firm's business.
The Bottom Line
AMZN stock has been underperforming the wider market over the past few months, but I think that will change once the firm is able to win back investors' confidence. Because the stock has seen very little growth ahead of its third-quarter earnings, any upside surprise would be a major catalyst. In turn, I think that because many investors are anticipating a lackluster quarter, another operating income loss isn't going to be the end of the world for traders — especially if you have a long-term view of the stock.
As of this writing, Laura Hoy was long AMZN and NFLX.