Savvy dividend investors know that international markets can provide much needed boosts to current income and portfolio yield. Scores of non-US markets, both developed and emerging, sport dividend yields in excess of the S&P 500.
At the sector level, many of the groups investors love on a domestic basis sport higher yields in international markets. One sector investors may want to get globally acquainted with is real estate, particularly at a time when U.S. real estate equities and real estate ETFs (exchange traded funds) are scuffling, as the Federal Reserve hikes interest rates.
The proof is in the pudding. The international equivalent of the VANGUARD Ix FUN/RL EST IX FD ETF (NYSEARCA:VNQ), the largest real estate ETF, is outperforming its domestic counterpart year to date over the past year and over the past two years — and by substantial margins at that.
Consider the following global and international real estate as portfolio diversifiers and income-generating instruments.
Vanguard Global Ex-US Real Estate ETF


Expense Ratio: 0.14% per year, or $14 on a $10,000 investment.
The VANGUARD Intl E/Glb EX-US Rl Est Ix (NASDAQ:VNQI) is the international cousin of the aforementioned VNQ. VNQI follows the S&P Global ex-US Property Index and holds 641 stocks with a median market capitalization of $7.1 billion, making this an interesting income pick for investors seeking some mid-cap exposure.
As was noted earlier, VNQI is the midst of a lengthy period of outperforming VNQ. Over the past two years, the Vanguard ex-US real estate offering is up 22.8% compared to just 0.40% for VNQ. Plus, VNQI has been less volatile than its domestic counterpart.
Dozens of countries, including emerging markets, are represented in VNQI. Regionally speaking, Asia-Pacific is the primary driver of this real estate ETF's performance, as Japan, Hong Kong, China and Australia combine for nearly 55% of VNQI's geographic weight. Of VNQI's top five locations, only the U.K. is a credible threat to raise interest rates this year.
SPDR Dow Jones International Real Estate ETF
Expense Ratio: 0.59%, or $59 on a $10,000 position.
The SPDR Dow Jones Interntnl Real Estate ETF (NYSEARCA:RWX) offers investors exposure to real estate equities and real estate investment trusts (REITs) in markets outside the United States, including developing economies. RWX, which debuted in late 2006, tracks the Dow Jones Global ex-U.S. Select Real Estate Securities Index.
RWX has little geographic overlap with the aforementioned VNQI, partially explaining the divergent returns by these two real estate funds over most time periods. For example, RWX allocates nearly two-thirds of its combined weight to Japan, Australia, the U.K. and France and this real estate fund's emerging markets exposure is well below that of VNQI's.
Still, RWX has managed to outperform domestic REIT ETFs year to date and over the past year with significantly less volatility.
FlexShares Global Quality Real Estate Index Fund
Expense Ratio: 0.45% per year, or $45 on a $10,000 stake.
Notice that the FLEXSHARES TR/GLB QLTY RL EST IX (NYSEARCA:GQRE) has "global" in its name, meaning it also includes U.S. REITs. This real estate ETF tracks the Northern Trust Global Quality Real Estate Index, which is a smart beta real estate benchmark.
Rivals mentioned to this point are cap-weighted, but GQRE takes a different approach. This real estate ETF can be seen as a multi-factor fund due to its emphasis on momentum, quality and value factors.
"The proprietary Northern Trust quality factor (henceforth referenced as the Northern Trust Quality Score or NTQS) is used to identify companies that exhibit strength in profitability, management expertise and cash flow, while value and momentum factors are included to help provide long term capital appreciation and also mitigate risk," according to FlexShares.
GQRE's trailing 12-month dividend yield is just 2.05%, but that is not a strike against the fund. Rather, it is proof the quality factor is at play, as GQRE is identifying financially sound real estate with the capacity to continue paying and growing dividends.
WisdomTree Global Ex-U.S. Real Estate Fund


Expense Ratio: 0.58%, or $58 on a $10,000 position.
Past performance is never a guarantee of future returns, but it is worth noting that the WisdomTree Int Real Estate Fund (ETF) (NYSEARCA:DRW) has trounced RWX, VNQ and VNQI over the past three years with comparable volatility. Like many of its rivals, DRW features exposure to developed and emerging markets real estate stocks.
DRW's underlying index is dividend weighted and requires a minimum market capitalization of $1 billion for entry. As a result, this real estate fund gets an assist from the size factor, as about 62% of its holdings are designated as mid- or small-cap real estate stocks. DRW's index yields 4.29%, putting it at the upper end of international real estate indexes in terms of pure yield.
While DRW features exposure to 32 countries, eight of the fund's top 10 geographic exposures are developed markets. The largest emerging markets in this real estate fund — China and South Africa — combine for less than 8% of the ETF's roster.
iShares International Developed Real Estate ETF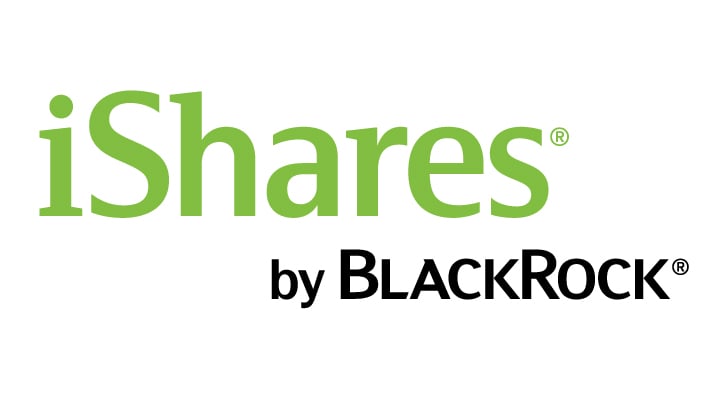 Expense Ratio: 0.48% per year, or $48 on a $10,000 investment.
The ISHARES Tr/INTL DEVELOPED RL E (NASDAQ:IFGL) follows the FTSE EPRA/NAREIT Developed Real Estate ex-U.S. Index and holds 203 stocks. This real estate ETF is traditional in its approach, but its 12-month and year-to-date returns confirm it has been a better bet than domestic real estate funds.
IFGL is a developed markets fund and is dominated by Japan, Hong Kong and Australia at the geographic level with that trio combining for more than half the fund's regional exposure.
IFGL has a tempting trailing 12-month yield of 5%, but that does not imply increased volatility, as this real estate ETF's three-year standard deviation is just 12%. With a price-to-earnings ratio of just 16, IFGL is attractively valued relative to other U.S. REITs.
Todd Shriber owns shares of VNQ.