A few weeks back, I said to fade the big rally in Sundial Growers (NASDAQ:SNDL). But now, after its pullback from 75 cents to 45 cents per share, there may be opportunity in SNDL stock for those with a high risk appetite.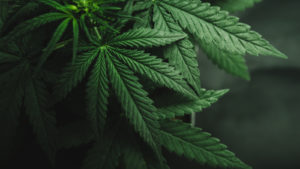 No, not due to the fact this penny stock has fallen further below $1 per share. It's still a work-in-progress, but there's a pathway for this beaten-down pot stock to deliver in 2021.
As InvestorPlace's Sarah Smith wrote Dec. 21, 2020, recent restructuring means the company is now debt-free. Yes, this deal was dilutive to Sundial shareholders. But, said dilution may be worth it, if it gives the company more breathing room to executive their pivot toward a retail-based business model.
Like I said before, I wouldn't buy this as a U.S. pot legalization play. Even with a more liberal U.S. president entering the White House, this too remains a work in progress.
But, while not probable, legalization remains possible in 2021. Any hint things are moving towards an open U.S. pot market will be enough to send this stock parabolic yet again.
Yes, valuation remains a concern. Much of its potential is already priced into shares. But, given how high shares could climb if just one of its catalysts comes to fruition, it may be worth the risk. Treating this stock like a call option, those willing to risk big losses could stand to generate epic gains on a small position.
SNDL Stock and What Lies Ahead
There are three things that could change the game for Sundial in 2021. Firstly, the company's turnaround plan pays off. Specifically, its move out of wholesale and into retail. Per the November investor presentation, it's largely made this leap, with 77% of its sales mix coming from branded cannabis sales.
Secondly, the potential for big changes to U.S. federal pot laws. Sure, the recent bill to decriminalize marijuana will likely go nowhere in the U.S. Senate. But, with things moving in the right direction, you can't count out 2021 being the year a fully legal marijuana market opens up from coast to coast. Any sort of major federal pot law change will send pot stocks parabolic once again. Especially smaller names like Sundial.
Thirdly, the potential for M&A in the Canadian cannabis space. Following the announced merger between Aphria (NASDAQ:APHA) and Tilray (NASDAQ:TLRY), we could see further consolidation in this sector. That's not to say Sundial is a takeover target. But, a merger between this company and another similarly-sized competitor could bring about economies of scale that could create a fast path toward profitability.
Yet, while each of these factors could put more points into SNDL stock, I agree valuation remains a concern. Even after the recent pull-back, upside remains priced-in. But, given speculators trade this on headlines and momentum, don't split hairs over its forward multiple. Instead, view this as an option on the industry's improving prospects in 2021.
Treat This Like an Option, Not Like a Stock
Selling for 7 times estimated 2020 sales of $54.9 million, Sundial is far from being a value play. Even when taking into account projected sales through 2029, this looks more like a stock that will "grow into its valuation." That is to say, hold steady at today's prices. But, not generate additional gains for investors from here.
But, in the near term, shares could still move higher. With speculators buying on potential rather than fundamentals, it won't take much to send shares surging yet again. Much of this has to do with the stock's penny stock status. Appearing "cheap" to retail investors, shares are vulnerable to wild speculation and high volatility. Until the company executes a reverse stock-split (which InvestorPlace's Muslim Farooque recently said is likely), expect this to remain the case.
Now, I know this sounds more like gambling than investing. But again, the best way to play SNDL stock is to treat it like an option. If the legalization or turnaround catalysts come to fruition, expect big gains from today's prices. If not? Expect big losses, but manageable if you take a small position.
Simply put, like with other pot stocks, you have to read the room. Shares will move higher (or lower) based on news, not on valuation metrics.
Don't Bet the Ranch, But There's Potential Upside
Stronger pot plays, like Canopy Growth (NASDAQ:CGC) remain the best vehicle for exposure to the legalization megatrend. But, although an "also ran," there's still opportunity with Sundial at today's prices.
As long as you treat this more like an option rather than a stock. Don't bet the ranch with SNDL stock. The risk of heavy losses remains very high. But, as a small position, shares could take off once again, if some of the above-mentioned catalysts come to fruition in 2021.
On the date of publication, Thomas Niel did not (either directly or indirectly) hold any positions in the securities mentioned in this article.
Thomas Niel, a contributor to InvestorPlace, has written single stock analysis since 2016.