Investors may want to keep up to date on the movement of the latest Reddit stocks. I'd argue that most investors see the movement around Gamestop (NYSE:GME), Robinhood, meme stocks and r/WallStreetBets as a flash in the pan.
Yet, I'm equally willing to assume that the next time one of these stocks suddenly rockets upwards, the same people would want a shot at the profits as well.
That's why I think the general investor would be wise to read through this article and understand the equities that could pop again. These penny stocks are on the radar of the groups I mentioned above. So, if you understand what they do, you'll be in a much better position if and when these picks rise.
Reddit Stocks to Watch: Liquid Media Group (YVR)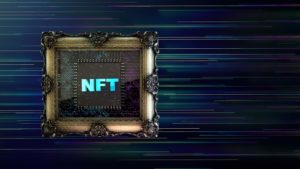 NFT art is one of the most topical and germane stories right now in investing. On Mar. 11, digital artist Beeple sold a digital image at Christie's for $69.3 million.
NFT is an acronym that stands for non-fungible token. Fungible means that something is exchangeable on a one-to-one basis for an identical item. So, all fiat currencies like the U.S. dollar (USD) are fungible. The way I like to think of non-fungible is that it denotes something is one of one— a non-fungible token is something of which only one exists.
This is causing waves in the digital art world because these non-fungible tokens transform digital art into the realm of rare art. In other words, someone can create an amazing piece of digital art, issue an NFT for it, sell the rights to that NFT and then the NFT owner can prove they own the original. Others can own copies — much like they can for any piece of art — but only one can own the original.
But enough with that long-winded explanation. More importantly, this pick of the penny stocks is worth keeping your eye on in the NFT space.
Liquid Media Group is a Vancouver-based company looking to help independent video game and film creators to monetize. What's more, the company has been busy lately which should keep it in the public consciousness. For instance, it just signed a deal to distribute Atari's (OTCMKTS:PONGF) PC-Console hybrid called the Atari VCS.
Then, on Mar. 18, Liquid Media announced its public offering of over 1.7 million shares of common stock at $3.35 per share.
Of course, this is a very speculative play. However, given recent movement around NFTs and digital assets, YVR stock is certainly one of the Reddit stocks worth keeping an eye on.
Zomedica (ZOM)
Like all penny stocks, ZOM stock is inherently risky. However, with the right catalysts and a strong narrative, Zomedica is worth looking at. That's because it's in the process of bringing a new diagnostics tool to the markets, registering its first commercial sale of the product on Mar. 16. The company's Truforma platform is used in the veterinary medicine space, making ZOM's underlying catalyst the growing pet care industry.
Why is ZOM's product important? Trufroma allows rapid on-site testing for thyroid and adrenal illnesses in both cats and dogs. Usually, such tests need to be sent to off-site labs for analysis, which can make for errors and waste time. Conversely, though, Truforma yields immediate results on-site.
Of course, this space is competitive, so Zomedica has by no means an easy path in front of it. Further, the development of assays for other tests is expensive and time consuming. But, with consumer spending on pet healthcare increasing, this pick of the Reddit stocks has an obvious chance to rise.
Sundial Growers (SNDL)
Sundial Growers received lots of attention back in early February. It ran up from under $1 per share to near $3 in just a few weeks. However, it soon cooled fairly quickly and has settled below the $2 mark for the past month, today changing hands at $1.20.
My original impression of this one of the Reddit stocks is that it didn't fundamentally make much sense and was simply the beneficiary of hype. After all, 2021 has seen many strange Reddit-fueled trends.
But there is now renewed reason to believe SNDL stock may pop again. Why? Sundial recently released fourth-quarter results. The company posted a net loss of 64.1 million CAD (roughly $51 million), an improvement over the 71.4 million CAD net loss in the prior quarter. The company also bested revenue predictions of 12.1 million CAD by rising 8% to 13.9 million CAD (roughly $11 million) in the quarter.
Moreover, SNDL very recently announced that it has entered into a joint venture with SAF Group. The newly formed joint venture expects to pursue additional opportunities, including a possible Canadian special purpose acquisition company (SPAC).
Personally, I remain bearish on this name. But that said, it's plain to see how events could conspire to send SNDL stock quickly upward again.
Savara (SVRA)
Savara is a pharmaceutical company that creates orphan drugs for lung diseases. By nature, biotechnology is one of the most hit-or-miss sectors. However, this company has a catalyst which could really propel it forward, especially if it becomes a meme stock.
Back in December, Savara announced that it was focusing its resources on its drug, Molgradex. The drug is scheduled to enter Phase 3 trials for the treatment of autoimmune pulmonary alveolar proteinosis (aPAP), a rare lung disease.
Molgradex improves the body's response to aPAP and helps clear the buildup it causes in the lungs. Recently, the U.S. Food and Drug Administration (FDA) granted Molgradex Breakthrough Therapy Designation for the treatment of aPAP. That will help "expedite the development" of the drug. If Molgradex becomes fully approved, it will be a breakthrough for aPAP patients.
SVRA stock approached $3.50 on Mar. 16, but it sits around $1.80 as of this writing. That bump in price had followed news on Mar. 15 that Savara had closed a $130 million public offering.
So, needless to say, this pick of the Reddit stocks (and penny stocks) is compelling. Right now, Savara has four analysts rating it as a buy according to The Wall Street Journal.
Organigram (OGI)
I'll be honest, I am not a fan of OGI stock. Like so many other operators in the cannabis space, profitability seems far away and operational problems persist. Yet, recent news regarding Organigram may invalidate my concerns over those issues, or at least push them to the back burner moving forward.
On Mar. 11, British American Tobacco (NYSE:BTI) announced that it had taken a 19.9% equity interest in Organigram. The two companies have formed a product development collaboration which should accelerate Organigram's growth. Altogether, OGI received 221 million CAD and access to BTI's research and development expertise.
Further, many Canadian cannabis companies are seeking entry into the burgeoning U.S. market. Through BTI, Organigram now has heightened access to the United States.
Of course, Organigram was already on Reddit's radar. However, OGI shares had been trending downward in the few days before the BAT news. That allowed for an ensuing jump. Catalysts other than the strategic partnership may factor into the stock doing well, too. Lately, federal prohibition has shown signs of repeal and — although the cannabis space has yet to mature and show profitability — it's still a sector that attracts young traders.
So, keep an eye on this pick of the Reddit stocks. It's easy to imagine these general catalysts propelling it upward again.
Lipocine (LPCN)
Lipocine is a biopharmaceutical company "focused on metabolic and endocrine disorders." It's also a name that has been popping up on Reddit's r/PennyStocks list lately. What's more, it's under $2 per share right now, so it may make sense to keep this one of the Reddit stocks on your radar if you want to catch the next meme stock before it explodes.
The company focuses on therapeutics for the treatment of liver disease, testosterone deficiency and preterm births. Currently, Lipocine's pipeline of drugs is in various stages of development and review.
Moreover, LPCN recently released Q4 and full year 2020 results. One of its more important achievements was that it was granted tentative FDA approval for its testosterone-replacement therapy, TLANDO.
The company also undertook a public offering of shares in January, netting it $28.7 million in gross proceeds. Yet, like many biotechs, Lipocine still seeks profitability. It reported a full-year net loss of $21 million.
However, for LPCN stock, Redditors have much more sway on a company of its size. Currently, it has a $135 million market capitalization.
Zosano Pharma (ZSAN)
Last on this list of Reddit stocks is ZSAN stock. Zosano Pharma is comparable to Lipocine in several ways. First, both companies are small pharmaceutical names and each have a market cap of around $130 million. Further, both have stocks with shares under $2. And lastly, Redditors have identified both names, which means they may be penny stocks to watch closely.
Mainly, Zosano develops transdermal drug delivery technology. These are essentially patches with "microneedles" for the purpose of improving drug delivery through the skin. The company's lead drug, Qtrypta, is a microneedle-delivered treatment for acute migraines. While it's currently under FDA review, it could drive the company in 2021 if approved.
Investors won't be shocked to hear that Zosano lost money in 2020. The company recorded a $33.4 million net loss, a slight improvment from the $37.6 million net loss in the prior year. However, if Qtrypta proves successful, a whole lot of potential investors will be scrutinizing its financials.
On Penny Stocks and Low-Volume Stocks: With only the rarest exceptions, InvestorPlace does not publish commentary about companies that have a market cap of less than $100 million or trade less than 100,000 shares each day. That's because these "penny stocks" are frequently the playground for scam artists and market manipulators. If we ever do publish commentary on a low-volume stock that may be affected by our commentary, we demand that InvestorPlace.com's writers disclose this fact and warn readers of the risks.
Read More: Penny Stocks — How to Profit Without Getting Scammed
On the date of publication, Alex Sirois did not have (either directly or indirectly) any positions in the securities mentioned in this article.
Alex Sirois is a freelance contributor to InvestorPlace whose personal stock investing style is focused on long-term, buy-and-hold, wealth-building stock picks. Having worked in several industries from e-commerce to translation to education and utilizing his MBA from George Washington University, he brings a diverse set of skills through which he filters his writing.