If we've learned anything from the devastating events of last year, it's that we shouldn't engage in premature celebrations. That said, the latest data from the Centers for Disease Control and Prevention is quite conspicuous: average novel coronavirus cases today are a fraction of what they used to be in the early January peak. Therefore, contrarians may want to consider exchange-traded funds or ETFs to buy on a return to normal.
Of course, the best way to enjoy outsized gains is to find individual growth stocks before they skyrocket. However, such propositions also leave the prospect of suffering a collapse. For instance, electric transportation vehicle manufacturer Workhorse (NASDAQ:WKHS) was hyped beyond belief to win the U.S. Postal Service contract to replace its aging mail-carrier fleet.
If you read the latest news, you'll know that this didn't happen, with the contract instead going to a combustion-engine platform. I'm not trying to pick on Workhorse, but it's a perfect illustration of how betting everything on a single company can be detrimental. Therefore, the case for ETFs to buy is very powerful, especially during these uncertain times.
Furthermore, sector-specific ETFs give you broad exposure to a potential recovery as Covid-19 infections decline. Naturally, if the trend continues downward, Americans will gradually return to their daily routines. But which company stands to benefit the most? Again, it's a crapshoot. But with sector ETFs, you can take a broad stroke with industries you believe will recover.
Plus, if you're wrong, a basket of funds will typically help mitigate downside risk. Believe me, there are no guarantees about anything right now so you'll want as much mitigation as you can get. With that in mind, here are the ETFs to buy that can rise on a return to normal.
Just one last caveat before we get into it: you'll still want to be flexible with your portfolio. Experts have discovered a new, potentially more dangerous strain of Covid-19 in the west coast that could change the narrative. Be on your guard as you consider these ETFs to buy.
SPDR S&P Retail ETF (XRT)
As the Covid-19 pandemic continues to fade away – fingers crossed! – perhaps the best bet among ETFs for contrarians is the SPDR S&P Retail ETF. Featuring a well-recognized "brand" and strong average volume, you won't have to worry about XRT going away anytime soon.
Perhaps the biggest catalyst for the retail sector is the reopening of California. Now, as an almost lifelong Golden State resident, I've heard my fair share about how my state stinks due to onerous taxation and regulation. My response? If you want to live in Pittsburgh, be my guest.
One thing the critics can't deny is that California represents the largest economy in the U.S. Therefore, if we open for business, the rest of the nation is open as well. Should this reopening trend continue unabated, you're going to want to consider at least some exposure to XRT.
iShares Global Clean Energy ETF (ICLN)
Among the ETFs on this list, iShares Global Clean Energy ETF sells itself – at least from a storyline perspective. As you know (or may not know), Joe Biden is officially the President of the United States. His election came about for various reasons but one in particular is his campaign promise to get our nation on the path to zero emissions.
Indeed, President Biden is already making good on his intentions, returning the U.S. to the Paris Agreement. Look, we can argue all day about the politics of climate change. But the bottom line when it comes to ETFs is that funds geared toward clean energy should benefit.
True, the Texas winter storm took aim at the viability of clean energy, causing the ICLN ETF volatility. However, the downturn could be irrational because the storm was only optically bad for clean energy infrastructure. In reality, this was an Act of God that arrived at the exact wrong moment.
SPDR S&P Oil & Gas Exploration & Production ETF (XOP)
Talk about left field – why in the world am I mentioning SPDR S&P Oil & Gas Exploration & Production ETF on this list of ETFs to buy for a return to normal? Well, the question actually answers the original inquiry. As more sectors of the economy reopens, people will work their daily schedules.
I'm sorry folks but that means combustion-engine cars. As in, tons and tons of them. And that all requires fossil fuels, which should support upside for oil-based ETFs.
Yes, I understand that electric vehicles are the future. However, we don't truly know when that future is. Additionally, EVs are terribly expensive. Even the cheapest EV from a major automaker is priced just under $30,000 before federal tax subsidies. If those incentives dry up, you're left with hefty car payments for a limited-range vehicle.
Plus, with the economy moving gingerly at best, cheap combustion cars are still relevant.
Global X Millennials Thematic ETF (MILN)
Love 'em or hate 'em, millennials currently represent the most important demographic in the U.S. It's just simple math, really. According to the Pew Research Center, millennials are the largest generation in the U.S. labor force. Further, most of them are now entering their prime earning years, which makes this demo all the more attractive for companies seeking to do business with them.
Logically, it's difficult to figure out which individual firm will come out on top. Therefore, you might want to check out Global X Millennials Thematic ETF. Covering companies and sectors that appeal to younger Americans, MILN is one of the ETFs that fundamentally offers a long lifespan of viability.
Another reason that MILN could do well on a recovery is that younger people are statistically less impacted from the coronavirus. Therefore, this will be one of the first demos to go out and about, making it one of the more compelling ETFs to buy.
Invesco Dynamic Leisure & Entertainment ETF (PEJ)
Invesco Dynamic Leisure & Entertainment ETF is a perfect segue from the above discussion of MILN. While the leisure, entertainment and travel industries cater to every demographic, it's the young that will be the drivers for these markets' potential recovery.
Again, younger folks are not as badly impacted from Covid-19. On the flipside, the CDC reports that the risk for severe illness with Covid increases with age. Further, older people tend to have underlying conditions, which can exacerbate the overall situation.
Call me crazy but I don't think you'll find too many senior citizens hitting up Las Vegas to gamble. Instead, millennials and members of Generation Z will lead the way, which should bolster the longer-term narrative of PEJ.
Still, this is one of the riskier ETFs to buy because the entertainment sector is vulnerable to a potential wave of new Covid strain-related cases. Keep that in mind as you perform your due diligence.
Invesco Dynamic Food & Beverage ETF (PBJ)
After having watched a local bar and restaurant owner tearfully bid farewell to her customers as she announced the permanent closure of her business, I find myself with mixed feelings about Invesco Dynamic Food & Beverage ETF. Though not entirely levered to the restaurant industry, it does have significant exposure. And that leaves me with a question – will this beleaguered industry make a comeback?
As a gig economy specialist myself, I'm rooting for the little guys. I'm hoping for a rebound in this sector and evidence exists that my optimism is not completely misplaced. Across various metropolitan areas, people are gradually advantaging the reopening of either indoor or outdoor dining. This pent-up demand in action bodes well for PBJ and other restaurant-themed ETFs.
At the same time, you should be careful. This is one of the hardest-hit sectors – if not the hardest hit – so volatility could arise if the recovery doesn't go according to plan.
Global X Cannabis ETF (POTX)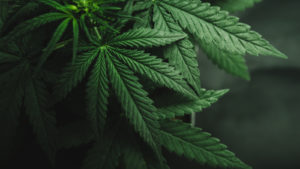 I don't think I need to remind anyone that 2020 was a stressful time for us all. What made last year particularly onerous wasn't just the Covid-19 pandemic. Seemingly, it was a coming out party for Murphy's law. Everything that could go wrong did go wrong, as evidenced by social unrest, political dissension and natural disasters.
You know what would be great right about now? If we could all just come together as Americans and share a joint. Well, that's probably wishful thinking. But the next best thing is to acquire units of Global X Cannabis ETF.
First, picking individual cannabis winners and losers is a gargantuan task. I know from personal experience because I looked like an idiot throughout 2018 and 2019 when cannabis stocks went awry. Instead, I learned the hard way that investors are better off buying ETFs levered to the botanical industry.
Second, cannabis may be a huge deal in our recovery process. The health disruption caused by the pandemic incentivizes organic therapeutic solutions. Thus, you can have reasonable confidence toward POTX.
iShares China Large-Cap ETF (FXI)
With iShares China Large-Cap ETF, I'm reminded that I should not let my emotions dictate how to approach investment opportunities. Still, it's difficult not to have some hard feelings about China-themed ETFs.
Because of China's communist government and its deception, the novel coronavirus spiraled out of control. In my opinion, this was completely unnecessary and in a way, communist officials there have blood on their hands.
At the same time, I'm also reminded that then Senator John F. Kennedy warned America that we risked losing our influence in Asia to the Chinese. Tragically, President Kennedy was assassinated, and the U.S. has been selling its soul to communist China for decades.
Play stupid games, win stupid prizes I suppose.
Anyways, whether we like it or not, China is in a great position to expand, which bolsters the bullish thesis for FXI. Just be aware that karma can be a female canine which might send a shocker to China-themed ETFs.
US Global Jets ETF (JETS)
Easily one of the riskiest ETFs to buy on this list, US Global Jets ETF reminds me of the New York Jets – always full of potential but never quite realized. I say that because while I want to believe that the airline industry will bounce back, I've got my doubts.
True, air passenger volume has increased significantly from last year's doldrums in April. However, we're still talking about capacity that is less than 50% what it was in pre-pandemic levels. As you know, the airline industry is highly competitive in the best of times. Therefore, it's hard to imagine that the sector can just cruise through this difficult recovery.
Nevertheless, if you're a true contrarian, JETS may be the right ticket. Furthermore, you wouldn't be completely going against the grain. As I've discussed earlier, millennials are ready to get back to their routines after having been cooped up during lockdown. Airliners could enjoy a sustained spark so watch this space carefully.
On the date of publication, Josh Enomoto did not have (either directly or indirectly) any positions in the securities mentioned in this article.
A former senior business analyst for Sony Electronics, Josh Enomoto has helped broker major contracts with Fortune Global 500 companies. Over the past several years, he has delivered unique, critical insights for the investment markets, as well as various other industries including legal, construction management, and healthcare.