Fintech stocks have a way of becoming a battleground among investors. Many investors likely struggle to justify the high valuations that can accompany these stocks. Too often, they compare fintech stocks to traditional banks.
Not only do traditional banks tend to come with lower valuations, but they usually come with much lower growth. In the case of fintech stocks though, these stocks tend to boast high valuations and high growth rates.
With the latest dip in the stock market and in particular, in growth stocks, let's look at three fintech stocks worth scooping up on the decline:
This list is particularly interesting because there is such diversity. What I mean by that is, we have the big, the medium and the little. Or if you'd rather, the parent bears, the teenage bear and the baby bear. Whatever you prefer, let's start with the biggest.
Fintech Stocks to Buy: PayPal (PYPL)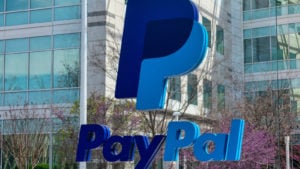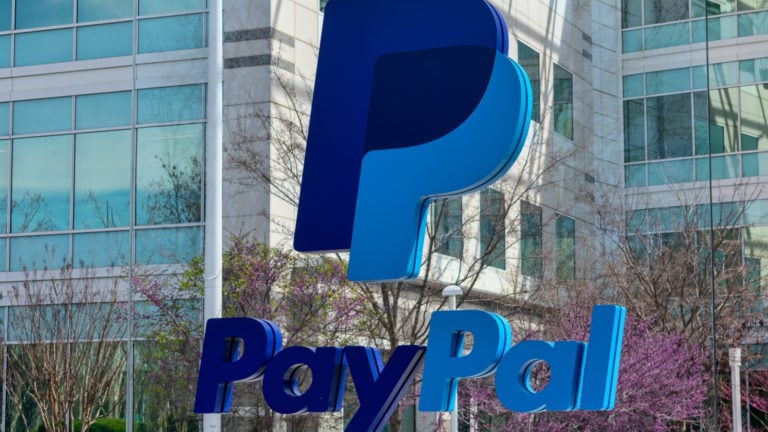 Let's kick off this list with PayPal, a favorite among large-cap growth investors. PayPal currently commands a market capitalization of nearly $300 billion.
PayPal boasts strong and consistent growth, but it's more mature than the other names on this list. As a result, it tends to hold up better during corrections. From its February peak, the stock has "only" fallen 16%.
In each of the next three years, consensus expectations call for revenue growth of 20% or more. That's darn good growth and it's hard to imagine the stock not being in near-constant demand from managers and investors looking for solid growth. A company can only churn out so much heavy growth without seeing the stock move higher as a result.
Plus, PayPal keeps making moves to generate new revenue. The company's Venmo unit took its growth to another level. However, introducing crypto trading in Bitcoin (CCC:BTC-USD), Ethereum (CCC:ETH-USD) and others has been another lever. There are discussions at the company about introducing brokerage services as well.
The news follows the company's acquisition of Honey as it looks to gain leverage in online shopping. Now reports are surfacing about a potential acquisition of Pinterest (NYSE:PINS).
The combination of Pinterest's strong business and the potential for PayPal to gain even more leverage in e-commerce is appealing, even if it comes at a hefty price. Let's keep an eye on this one, which is actually moving lower on the Pinterest news.
Square (SQ)
Perhaps the favorite among investors on this list, Square comes in as our "middle" pick of the three. With a market cap of $119 billion, this is certainly not a small company. However, it's much smaller than PayPal.
Shares of Square have suffered a peak-to-trough decline of 32% so far this year, notably more than PayPal's biggest dip, although both have performed well this year.
In any regard, Square stock has been a favorite among investors for many years. Not only has it generated strong growth, but it has leaned on multiple growth levers in the past. Too many investors thought the company was simply tied to point-of-service checkout systems, limiting its growth and leaving it vulnerable to competition.
That hasn't been the case.
Square has leveraged its point-of-sale system in multiple ways, rolled out its Cash App (which in itself has many growth levers) and introduced crypto trading. CEO Jack Dorsey has been early on many key trends, helping deliver impressive results.
He has even had Square accumulating Bitcoin, which looks pretty good right about now given that the cryptocurrency just hit new all-time highs.
Fintech Stocks to Buy: SoFi Technologies (SOFI)
Finally, we have SoFi Technologies. The company is significantly smaller with a market cap of a bit under $17 billion. SoFi finally completed its SPAC (special purpose acquisition company) acquisition in June 2021.
The stock hasn't seen its shortage of volatility, falling more than 50% from its high in February to its low in August. However, some of that volatility shows just how much upside potential could be here.
Analysts currently expect just under $1 billion in revenue this year and for almost $1.5 billion in sales next year. In 2023, consensus estimates sit at $2.08 billion in sales. If SoFi can deliver, this is significant growth.
Currently, the company generates a bulk of its revenue through traditional banking (lending). That accounts for more than 80% of its sales. The other 2% and 17% comes from its financial services unit and tech platform unit, respectively. In 2025, management expects those revenue segments to account for 43%, 32% and 25%, respectively.
That's how management is hoping to achieve its lofty growth expectations, which calls for revenue of almost $3.7 billion by 2025. They also see adjusted EBITDA hitting almost $1.2 billion by 2025.
SoFi offers an array of services, which is how it plans to generate so much additional service. Let's see if it comes to fruition. This is definitely the company with the most risk on this list. However, it's also the one with the most reward if management delivers.
On the date of publication, Bret Kenwell held a long position in PINS and SOFI. The opinions expressed in this article are those of the writer, subject to the InvestorPlace.com Publishing Guidelines.
Kenwell is the manager and author of Future Blue Chips and is on Twitter @BretKenwell.