Cybersecurity is top of mind these days, with Russian President Vladimir Putin looking for ways to retaliate against economic sanctions. Luckily, blockchains have their own built-in security against crypto hacks: their consensus protocol.
But what if you want to move funds across blockchains? It's no different than "if you wanted to send cash from two different banks," crypto investor Corby Pryor explained on Real Vision's Cryptoverse podcast Monday. "You send an armed car with armed guards, and it's a very robust process. Because if you send those millions of dollars in a golf cart between banks, it's going to get robbed or exploited."
In other words, cross-chain transactions can be seamless – or a disaster. And bridges are just as critical infrastructure in the New Digital World as they are in the physical world!
After all, Ethereum (ETH-USD) may be the heavyweight champion of NFTs, DeFi, and Web3 in general… But transacting directly on Ethereum is slow and costly compared to a Layer 2 blockchain. And smaller alternatives like Solana (SOL-USD) need interoperability to attract users. So, when bridges prove unsecure – like the crypto hack on Wormhole for over $320 million in February – it's a problem that needs to be solved, like, yesterday.
If a hacker had tried that directly on Ethereum or Solana, they'd be laughed out of the room, so to speak. In February's hack, "security was maintained" on the individual blockchains, Pryor points out. "But the problem was that there was no consensus securing the transactions between the two."
"I would say at least the majority of the bridges are compromised and are prone to being exploited," Pryor further warns!
Building a Better Bridge in the New Digital World
"There are some bridges and some new protocols that are coming out, that have built bridges within their consensus layer. Two of those projects include Flare and Qredo. And full disclosure, I invested in both of them, primarily because I believe in their interoperability infrastructure."
– Corby Pryor, HOF Capital, on Real Vision Cryptoverse March 7, 2022
There's not much news on Flare Network (FLR-USD) since it raised $11.3 million last June from investors like Litecoin (LTC-USD) and Terra (LUNA-USD) founders, as well as Digital Currency Group, the parent company of Grayscale and CoinDesk.
As for Qredo Network (QRDO-USD), Messari's report makes a strong case for Qredo as a secure solution to the swap dilemma. Trading one crypto for another is "far from easy to do in a decentralized manner," and yet once you head to a centralized exchange for your trades, "it is not trivial to move on. Want to sell on Coinbase when your assets are on Binance? Too bad," Messari's Rasheed Saleuddin writes. Enter Qredo, which raised $80 million for its Series A in February and was chosen for MetaMask Institutional.
Beyond these startups, "Cosmos and Polkadot in particular are major projects from reputable teams building inter-blockchain connections that may be more secure than bridges like Wormhole," as David Z. Morris suggests in his CoinDesk column on cross-chain security.
Cosmos (ATOM-USD) and Polkadot (DOT-USD) are two of our favorites at InvestorPlace. They're among the select few to make it into Luke Lango's Crypto Investor Network portfolio. We've covered Polkadot before, here in The New Digital World; let's focus on Cosmos, as it's been making some moves that are particularly relevant to today's discussion.
Cosmos: The "Internet of Blockchains"
On Cosmos, you'll be able to open an interchain account to "exchange digital assets and data from different blockchains – without having to change wallets and jump between different platforms."
Traders can skip those pesky bridges and use the Cosmos Hub, which "offers security for such cross-chain transactions and acts as a custodian for securely holding digital assets," Luke writes in Crypto Investor Network. It's also effiecient, but cheaper than crypto exchanges: Cosmos has "industry-low transaction fees of $0.01," with "industry-best transaction times of just seven seconds!"
Clearly, Luke and his analysts are not its only admirers. While other cryptos have been crashing since November, Cosmos' ATOM crypto has held up remarkably well; it even hit new all-time highs in January.
That's when Cosmos announced Interchain Security, where smaller blockchains can share security with the bigger Cosmos Hub. To crypto experts like Ethereum's Vitalik Buterin, shared security is a big deal because it keeps hackers from devastating new communities. How can any startup thrive if it gets decimated by a 51% attack before it ever gets off the ground?
Now that Cosmos offers Interchain Security, it's another advantage attracting new development to its ecosystem. And "Cosmos is currently the runaway leader" of Web3 hubs, with more than 250 apps and services, Luke writes.
"Everyone we've talked to in the crypto space has a highly favorable opinion of Cosmos. The consensus is that they're the presently way out ahead in the interoperability race," Luke further explains.
Next up in the Cosmos universe is a housekeeping project for its Inter-Blockchain Communication (IBC) protocol. A startup called Polymer Labs is building a protocol for non-IBC chains to join the party at Cosmos.
The potential market for this "internet of blockchains" is huge.
Here in Web 2.0, internet service providers are responsible for $485 billion in market cap, if you add up AT&T (NYSE:T), Comcast (NASDAQ:CMCSA), and Charter Communications (NASDAQ:CHTR). "By 2030, everyone will have internet access. Maybe 15% of folks will be actively engaged in blockchain," writes Luke for his Crypto Investor Network. That would imply Cosmos' future value is at least $73 billion.
Today, ATOM's market cap stands just above $8 billion. So, the upside here is 9X or more! No wonder it made the cut for Luke's new report on Crypto's Next Blockbuster Coins. All of these reports for the Crypto Investor Network are completely free for members: Click here to learn more and get involved.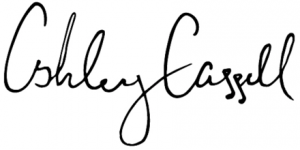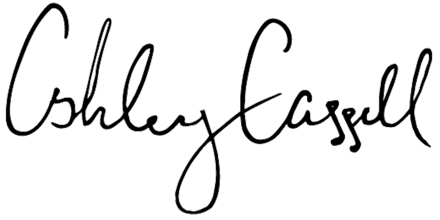 Ashley Cassell
Contributing Editor, The New Digital World
On the date of publication, Ashley Cassell did not have (either directly or indirectly) any positions in the securities mentioned in this article. The opinions expressed in this article are those of the writer, subject to the InvestorPlace.com Publishing Guidelines. To have more news from The New Digital World sent to your inbox, click here to sign up for the newsletter.