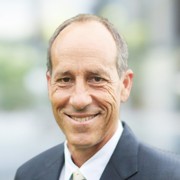 It's the engine behind virtually all the growth we'll see over the next decade…
It's the keystone that every major technology trend today depends upon…
And without it firmly in place, all other promising technologies you hear about today can't reach full adoption…
The technology responsible for any future acceleration and its wealth-building properties is 5G.
Now before you roll your eyes…
What you're seeing right now is only the preamble for 5G, and over the next few months, we're going to see 5G's true potential surface.
I get it; 5G has been hyped for years, and most people are sick of hearing about it.
But 5G is set to kick into high gear… and soon.
As such, it will start to reward savvy investors – big time.
When 5G was just rolling out in 2017, Verizon Communications Inc. (VZ) had only 11 pilot testing cities.
But now, after hundreds of billions of dollars invested in 5G infrastructure… there are enough base stations across America that 5G is ready to unleash its full potential.
And every day that this coverage expands, we get closer to the major inflection point of 5G.
To define it quickly, 5G is the next generation of mobile broadband that will replace or augment existing 4G LTE connections.
5G technology drastically improves upload and download speeds, while also improving latency, which is the time it takes devices to communicate with wireless networks.
The current 4G network delivers around 100 megabits per second. But once 5G rolls out, that number jumps to 10,000 megabits per second — or 100 times faster than the current speed.
What does "100 times faster" mean? It means that an entirely new generation of technologies may become feasible and flourish.
Whereas 4G provided the network speeds necessary to run complex apps like Uber and Facebook and to stream media through Spotify and Netflix, 5G represents a monumental leap forward. It provides the foundation for a whole host of "gee-whiz" technologies like…
Autonomous vehicles…
Healthcare technologies like telemedicine and remote robotic surgeries…
"Smart factories" that integrate machine-learning processes with human oversight – known as "cobotics…"
And the Internet of Things (IoT) – a vibrant, high-speed network of physical objects — "things" — that are embedded with sensors, software, and other technologies to exchange data and "communicate with" other devices, systems, and/or people.
We cannot yet imagine what other innovations 5G will enable.
It is impossible to predict with certainty which companies will benefit the most. But this opportunity is still in its infancy, which means it will produce a growing list of winners over time.
The companies that understand what's happening and harness this powerful new 5G network to improve or create entirely new services and industries could quickly grow and become the next Amazon.com Inc. (AMZN) or Netflix Inc. (NFLX).
On the flip side…
Companies that think 5G is nothing more than faster download speeds and don't start preparing for its impact on their industry or their customers… will be doomed.
It's the same with investors.
Those who understand that 5G is a much bigger story than faster smartphones… and understand that the last few hype-filled years were just the build-out phase and not an empty promise… could make incredible gains as this story plays out.
Let's take advantage of this massive opportunity with my five must-have 5G picks…
Must-Have 5G Stock No. 1: Cisco Systems Inc. (CSCO)
Cisco Systems Inc. (CSCO) is a legendary Silicon Valley company that's been developing and marketing networking and IT gear for decades. As such, anyone building a 5G system anywhere likely has Cisco on its supplier list.
Because in February 2022, at the Mobile World Congress (MWC), Cisco announced details on its go-to-market strategy for Cisco Private 5G to foster a new wave of productivity for enterprises with mass-scale IoT adoption.
Private 5G is set to enable connectivity for a full range of use cases, from factory floors and supply chains to university campuses and hospitals.
The key differences that separate Cisco Private 5G from its competitors are…
Delivered-as-a-Service: Delivered together with global service providers and system integration partners, Private 5G reduces technical, financial, and operational risks for enterprise networks.
Complementary to Wi-Fi: Cisco Private 5G integrates with existing enterprise systems, including future Wi-Fi versions, making operations simple. 
Visibility across the network and devices: Using a simple management portal, enterprise IT teams can maintain policy and identity across both Wi-Fi and 5G for simplified operations.
Pay-as-you-use subscription model: Cisco Private 5G is financially simple to understand. With pay-as-you-use consumption models, customers can save money with no up-front infrastructure costs, and ramp up services as they need.
Speed time to productivity: Businesses can spare IT staff from having to learn, design, and operate a complex carrier-class private network.
Meanwhile, key benefits of Cisco Private 5G for partners include…
Path to Profitability for Cisco Partners:For its channel partners, Cisco says Private 5G reduces the required time, energy, and capital to enable a faster path to profitability.
Private Labeling:Partners can private label/use their brand and avoid initial capital expenses and lengthy solution development cycles by using Cisco Private 5G on a subscription basis. Partners may also enhance Cisco Private 5G with their value-added solutions.
Cisco continues to inspire new possibilities by reimagining applications, securing data, transforming infrastructure, and empowering teams for a global and inclusive future.
Must-Have 5G Stock No. 2: Corning Inc. GLW
For more than 170 years, the Corning Inc. (GLW) name has been synonymous with best-of-breed glass products. It has continuously innovated and set the industry standard for excellence.
In 1879, a 32-year-old Thomas Edison approached Corning with the concept of a lightbulb. This new invention would require a specialized glass that would be stronger than typical window glass but could also encase delicate filaments inside the bulb. Corning fulfilled the mission and became Edison's sole supplier.
Over the ensuing decades, Corning produced a variety of glass-based marvels, dominating one industry after another. In the 1960s, for example, Corning was producing 100% of the world's TV screen glass.
In 1970, Corning introduced the world to the company's most marvelous marvel of all: low-loss fiber optics. With this groundbreaking invention, thin strands of Corning glass could replace copper wire in telecommunications networks and transmit millions of bits of information per second via photons (pulses of light), rather than electrons.
The world of optical communications was born… and it has continued to thrive ever since.
Fast-forward to today, and the company operates five different business segments – each of which is beginning to benefit from powerful tailwinds.
Those five segments are:
Optical Communications: accounts for 33% of Corning's 2020 sales and 39% of its net income.
Display Technologies: accounts for 29% of sales and 23% of net income.
Specialty Materials: accounts for 17% of sales and 20% of net income.
Environmental Technologies: accounts for 12% of sales and 11% of net income.
Life Sciences: accounts for 9% of sales and 7% of net income.
Impressively, all five segments are generating double-digit revenue growth.
The worldwide 5G buildout tops the list of tailwinds that are benefiting Corning's largest segment, Optical Communications. That's the one that provides optical fiber and related connectivity solutions to telcos, data centers, and other enterprises.
As the global 5G build-out proceeds, so too will demand for Corning's fiber-optic cable and components. This substantial source of new demand could become shockingly large.
Based on likely earnings of $2.40 a share this year, Corning shares are trading for 15 times earnings. But earnings per share should reach at least $2.75 in 2023 and climb toward $3 in 2024.
Looking farther down the road, I expect the coming decade to reward Corning with a level of profitability that few investors anticipate today.
Must-Have 5G Stock No. 3: Microsoft Corp. (MSFT)
Last year, Microsoft Corp. (MSFT) announced Azure private multi-access edge compute (MEC). Released in June 2021, this venture was aimed specifically at operators and system integrators focused on the enterprise 5G space.
Around the same time, Microsoft acquired AT&T's Network Cloud platform technology and engineering team. The Network Cloud Platform is what AT&T has used to run its 5G technology since 2018.
Then in February 2022, Microsoft announced a new offering, Azure Operator Distributed Services. This new offering will build on top of the AT&T Network Cloud technology as well as support 5G mobile and voice networks.
Beyond simply using Microsoft's software for its retail network, part of the move for AT&T is to leverage Azure as a way to easily offer private 5G as a service.
The idea here is to let enterprise customers buy private 5G coverage for a given area via AT&T or Microsoft and allow the vendors to simply "switch on" connectivity, by allocating bandwidth out of what's already available to the new customer.
The AT&T-Microsoft partnership – the AT&T Private 5G Edge – will use Azure MEC to offer a private network capable of accessing AT&T's public network.
It is designed to be an integrated platform, providing connectivity and embedded applications through a single platform with the use of CBRS spectrum and/or AT&T spectrum where needed to meet customer requirements.
The handoff would occur when devices leave the physical area of the private network to ensure the latency-critical applications at the edge remain connected.
The fundamental belief is that with Private 5G Edge, moving from Wi-Fi to dedicated and secure 5G connections with edge computing capabilities opens possibilities in retail stores, manufacturing plants, restaurants, schools, and more.
Must-Have 5G Stock No. 4: LM Ericsson (ERIC)
As recently as two years ago, China's Huawei seemed like the leading horse in the race to deploy 5G technology worldwide. After all, the company is the world's largest telecom equipment provider and holds a leadership role in many facets of the 5G market.
But there's a hitch: Huawei has become a corporate pariah in the United States because of its alleged spying activities on behalf of the Chinese government.
And America isn't the only country moving away from Huawei as a 5G infrastructure provider. Countries all around the world are doing so… and that's where LM Ericsson (ERIC) comes in.
As an industry leader in 5G networks, ERIC currently has 170 commercial 5G agreements with unique communications service providers and powers 114 live 5G networks across the globe.
Not to mention, they were named a Leader in the 2022 Magic Quadrant for 5G Network Infrastructure for Communication Service Providers report by Gartner (and were also named a Leader in the corresponding 2021 report – the first time Gartner conducted this report).
Fredrik Jejdling, Executive Vice President and Head of Networks, Ericsson, said, "It is pleasing to see that Ericsson's 5G vision… as well as our second-to-none ability to execute in 5G has once again been recognized as a Leader by Gartner."
The company's end-to-end 5G Platform allows operators to evolve to new 5G capabilities at a speed that matches their business strategy while enhancing current 4G business by reducing risk and making the best use of current infrastructure.
And if that wasn't enough, Ericsson's network technology enables operators to quickly offer enhanced mobile broadband to consumer customers and address the new opportunities with Fixed Wireless Access, Cellular IoT, Antenna System, and industrial applications.
Ericsson has designed these solutions to support communications service providers in deploying and evolving 5G to ensure the best user experience.
They are at the forefront of the 5G, Internet of Things (IoT), edge computing, and cloud network infrastructure era. And with their world-leading technology, they are aiming to drive society forward and unlock new opportunities.
Must-Have 5G Stock No. 5: Verizon Communications Inc. (VZ)
In January 2022, more than 100 million people in 1,700-plus cities around the nation gained access to speeds up to 10x faster than 4G LTE via Verizon 5G Ultra Wideband network.
This means nearly one in three Americans live in areas where they could experience the transformative speed, reliability, and power of 5G Ultra Wideband on the go, or at their homes or business.
Verizon 5G Ultra Wideband brings power and performance comparable to a broadband internet connection to your pocket.
With download speeds up to one gigabit per second and the capacity to support data-heavy actions from multiple devices at one time, 5G Ultra Wideband frees people up to do things on the go that many could only do before when connected to their home internet service. This includes everything from downloading huge documents and seamlessly streaming movies in HD audio and video, to playing console quality games and conducting video chats, video conferencing, and FaceTime calls with clear sound and video.
This also accelerates Verizon's wireless broadband expansion, opening up choices for people and businesses in cities around the country.
Thanks to deployment of 5G on the C-Band spectrum, a mid-band spectrum that offers a transformative mix of coverage and performance, consumers across a broader geographic area will have more choices in high-quality 5G service.
With the addition of C-band, millions more homes and businesses will be covered by Verizon's wireless home broadband service. 5G Home and 5G Business Internet enables customers to take advantage of all the speed and security of 5G with a simple, easy set-up and without annual contracts and other complications.
"We've already proven our success with Fios broadband in the Northeast, and now we will give millions more consumers and business owners around the country a real choice in how they get their internet," Verizon CEO Hans Vestberg says.
Verizon's 5G Ultra Wideband service is built on Verizon's flexible, virtualized network infrastructure designed to meet customers varied, personalized, and customized needs in real time.
Summing Up
I'm thrilled you decided to further your journey to wealth by joining Smart Money.
We are at a critical moment in our country's history. Today, a handful of companies are radically disrupting the status quo…
And understanding how 5G will continue to transform our economy and society could be one of the most important factors affecting your investments.
Nearly every Tuesday, Thursday, and Saturday, you'll receive an email from me, wherein I'll share my insights on the latest market "megatrends," how to hedge against inflation, which stocks you should avoid, and more. Additionally, you'll receive articles from my editor, Dave Gilbert.
Get started by visiting your Smart Money website here.
Now is the time to get the facts for yourself… and to position yourself for the exciting exponential growth phase that lies just ahead.
Regards,
Eric Fry
Editor, Smart Money