Retirement Mistake #1: Not Taking Advantage of 401k Matching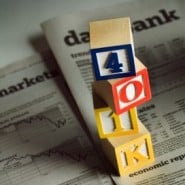 This might sound like an odd statement given my line of work, but the stock market is not always the best option for your investment dollars. If you have patience and the willingness to get your hands dirty, starting a small side business or buying rental properties can give you returns far in excess of what you can reasonably expect to earn in a 401k mutual fund portfolio.
That said, it's hard to beat instant 100% returns. And that is precisely what you get when your employer matches your 401k contributions.
Look, unless you have a compelling investment opportunity that trumps the stock market — such as those small businesses and rental properties I was talking about — I recommend you max out your annual 401k contributions. In 2014, that amounts to $17,500. Realistically, you can expect something along the lines of 7% to 10% annual returns from your 401k, if history is any guide. But when your employer matches your contribution, you are getting instant 100% returns, not including any change in the market value of the investment.
You might not be able to afford to max out your 401k. For many Americans — and particularly young Americans — $17,500 is simply too much to part with in a given year. But you can afford to put in the 3% to 6% that your employer is willing to match. And if you can't … well, you probably need to re-evaluate some of your lifestyle choices. That 3% to 6% compounded over a working lifetime can make the difference between retiring in style and moving in with your kids.