It's gone largely unnoticed, but small caps have significantly underperformed large caps over the past 12 months. That's not necessarily a bad thing, but for income investors looking for some new dividend stocks to buy, it's the kind of detail that should be kept in mind as portfolios are reconfigured.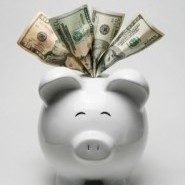 See, as it turns out, the market's highest-yielding dividend stocks are no longer solely found within the large cap segment of equities. Thanks to their weakness, small caps are now as good of a place (and in some cases, better) to look for dividend stocks.
The numbers confirm the premise.
According to Standard & Poor's, 324 of the S&P 600's constituents now pay some sort of regular cash dividend, and the average dividend yield among those small caps is better than 2.2%. It's a payout rate slightly less than the S&P 500's dividend stocks, which currently dole out an average of 2.4%.
But, more and more small caps are paying out more and more income. Last year, the S&P 600 Small Cap Index saw 10% of its constituents become dividend stocks, with their average yield improving by nearly 18%.
In other words, small caps are quickly and quietly becoming an overlooked pool of dividend stocks that income investors should be considering.
Here's a closer look at five income-generating stocks to buy from that segment of the stock market.