There is so much more to finding a good dividend stock than its current yield. While yield does provide downside protection, investors should want to know that a company's current dividend is secure and that it can afford a dividend increase from time to time.
What investors want to avoid are companies that run into macro hardships and then can't afford to make good on their dividend commitments, like Seadrill Ltd (SDRL). Last November, Seadrill suspended its dividend after oil prices collapsed, and its stock has since fallen 70%.
Fact is, no one knew oil prices were going to fall like this, but when it did, Seadrill's corporate structure prevented it from being able to adapt.
Therefore, let's look at other companies that might find themselves in a similar situation, those who are spending too much on dividends with little dividend increase upside ahead.
Deadbeat Dividend Stocks: International Business Machines Corp. (IBM)


IBM (IBM) operates in an on-premise information technology market that loses dollar value as cloud IT services grow. While IBM has invested in new businesses like cloud infrastructure and Internet of Things, the bulk of its revenue still comes from its declining on-premise IT operations.
IBM has spent approximately $7.5 billion on dividends and stock buybacks through the first three quarters of 2015, but has earned free cash flow of only $6 billion, excluding financing receivables. By the end of last year's third quarter, IBM had spent $9.5 billion more on dividends and buybacks than it created in free cash flow during the previous four quarters.
With nearly $40 billion in debt right now, IBM does not have much wiggle room to increase dividends since free cash flow is not growing. Furthermore, if IBM's business remains challenged and its credit rating jeopardized due to rising debt, that dividend could be at risk.
Hence, don't expect IBM's yield to rise much more than the 3.7% it's currently returning.
Deadbeat Dividend Stocks: Exxon Mobil Corporation (XOM)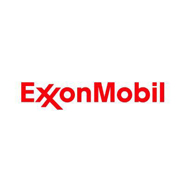 The Organization of the Petroleum Exporting Countries is not going to cut oil production by a considerable margin any time soon, and oil storage facilities are running low. Thus, the lower prices in oil look like they're here to stay, at least for a while, with many analysts saying that $80 to $90 a barrel for crude will never return.
That said, Exxon Mobil (XOM) is a large enough company with a diverse enough business that it can weather this storm. It could very well operate at a free cash flow profit in this current environment with no problem.
The problem is that XOM has huge commitments from past and present investments, and its current financial structure has the potential to cause real disruption for the company. For example, XOM has free cash flow of $5.56 billion over the last year. That's significant given the macro environment.
However, XOM has dividend obligations of more than $12 billion annually to maintain its 73 cents per share quarterly payout. And to make matters worse, XOM likes to buy back stock, spending $9 billion over the last year on share repurchases. Therefore, no matter what, XOM is going to operate at a huge net loss, and its near $34 billion debt position is going to grow much larger, fast.
As a result, investors should not expect XOM to be hiking its dividend too much in the near-term, and if lower oil prices prove to be a long-term, multiyear problem, don't be surprised if XOM management gets smart and cuts that dividend payout in half.
Deadbeat Dividend Stocks: GlaxoSmithKline (ADR) (GSK)


GlaxoSmithKline (GSK) is having a tough year. GSK is a diversified, large pharmaceutical company, but 20% of its past revenue comes from the COPD drug Advair, which lost patent protection several years ago. In 2014, revenue fell 8.6% to $37.9 billion and is expected to fall another 3% this year.
Since GSK lacks growth, the company pays an industry leading dividend yield of almost 6%. The problem is that GSK can not afford this dividend.
During the last year GSK has earned free cash flow of $1.46 billion. In comparison, it has paid $4.17 billion to meet its dividend obligations during the same period.
Furthermore, GSK's $17 billion in debt is higher than most Big Pharma firms, and for a company that's in desperate need of a new growth driver, it sure is spending a lot of money on dividends that could be used for mergers and acquisitions or research and development.
Sooner or later, GSK management will realize that the money being spent on dividends is too much to handle and potentially lower the payout if a new growth driver is not identified.
At the very least, investors shouldn't expect a big dividend hike moving forward.
As of this writing, Brian Nichols did not hold a position in any of the aforementioned securities.
More From InvestorPlace