Netflix (NFLX) stock has had a remarkable run — up more than 115% during the last 12 months, and up a whopping 1,000% since 2012.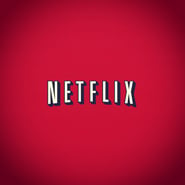 These insane stock gains have helped investors erase the memory of 2011, when 3/4 of its stock value was wiped out in just a few short months. Since that horrible year, investors have shown no fear, and absolutely no regard for the risks that could cause yet another epic collapse.
In particular, there is one risk — more of a threat, really — that could very well create a domino of effects that causes Netflix stock to repeat the events of 2011.
What's the Big Risk for Netflix Stock?
That risk is competition, and it is no joke!
For many years, Netflix was alone as the king in over-the-top video. Then, Hulu joined the party, and also Amazon (AMZN). Like Netflix, neither Amazon nor Hulu were traditional content companies, meaning they all had to purchase content or develop their own original content to build a library of rich viewing options.
Netflix has performed well in this environment, willing to spend more and for longer than either of these two competitors. However, the game has quickly changed for Netflix throughout 2015. Nowadays, Showtime, HBO, CBS (CBS) and Nickelodeon are just a few companies with original and rich content that have since launched streaming services.
Then there are media companies with content partnerships that are bringing TV to mobile devices. These include Sling TV, Comcast's (CMCSA) Stream, and Verizon's (VZ) Go90 among others.
Keep in mind, most of these options weren't around last year, and many, like Go90, just launched. This creates new competition that Netflix stock has not had to endure, and gives customers an option that they have never had before.
What Does Competition Mean for Netflix?
With that said, new competition and choices for consumers ultimately translates to pricing pressure and slowed growth for Netflix. After all, the whole point of over-the-top mobile video service is convenience and to provide a cheaper alternative for in-home viewing. Therefore, if consumers subscribe to Netflix, HBO Now and Sling TV it kind of defeats the purpose of cord cutting. Hence, Netflix has to share customers, or lose them altogether.
As a result, NFLX stock's valuation must now go under a microscope. Netflix stock is largely driven by revenue that is expected to grow 23% this year and 28% in 2016. That growth is created by two things: Subscriber growth and price hikes.
During Netflix's last quarter, it had more than 69 million subscribers around the world, and is expecting more than 74.3 million by the time 2015 concludes. If accurate, that would mean that Netflix added 5.72 million U.S. subscribers (44.83 million total U.S.) and 11.21 million internationally (29.49 million total internationally) in 2015.
This growth in subscribers is coupled with price hikes, which include its most recent $1 increase to $9.99 for U.S., Canadian and Latin American subscribers. This follows a price hike in Europe back in August, where services went from $10 to $11 in most regions and from $13.20 to $15.20 in Switzerland.
Nonetheless, it gets much harder to increase prices with new competition entering the market. Furthermore, it becomes much harder to grow subscriber count with new competition in the market. Netflix's expected 44.83 million U.S. subscribers suggests that its services are in nearly half of all homes in America, which is supported by eMarketer's estimates that 114.3 million people in the U.S. consume Netflix services.
Given the influx of new streaming options in the U.S., one must assume that Netflix's subscriber upside in 2016 and beyond is very limited. Unfortunately for Netflix stock, the U.S. presents the company's greatest opportunity for raising prices, something that is necessary for NFLX to support its $50 billion valuation.
NFLX Stock Buyer Beware!
Currently, Netflix stock trades at 7.7 times trailing 12-month sales and 160 times operating income. If Netflix's revenue and subscriber growth starts to suddenly slow, and it becomes a mid-single-digit growth company like Comcast, don't be surprised to see Netflix stock multiples depreciate and trade at levels that mimic other media companies.
In essence, without rapid growth, there is no upside speculation, and without speculation, there is no $50 billion valuation.
The bottom line is that new competition could very well unveil a serious flaw in Netflix stock, and that is an obscene valuation driven by irrational exuberance that is unlikely to ever be supported by the actual earnings of Netflix.
Thus, NFLX buyer beware!
As of this writing, Brian Nichols did not hold a position in any of the aforementioned securities.
More From InvestorPlace