It's that time of year again — the time of year when companies ramp-up their stock buyback activity as they realize they'll have enough cash to fund those efforts, and/or just to make sure they reach their internal buyback goals.


It's also worth noting any last minute stock buybacks have to be stuffed into November and December, as October is a "blackout" month during which buybacks are prohibited.
The proof of the pudding: November is, on average, the busiest month of the year for stock buybacks, with 13% of buybacks materializing during the month. December isn't quite as strong for buybacks, featuring 10% of any given year's stock buybacks — that's tied for the third-strongest buyback month of the year.
Between November and December, however, it's the market's busiest two-month buyback period. In other words, look for a little bit of an extra lift between now and the end of the year.
As for which stocks are particularly well-positioned to be the beneficiaries of corporate buyback efforts, investors may want to put the following names on their radar.
Stock Buyback Spenders: Discovery Communications (DISCA)


Buyback: $2 billion
Market Cap: $12.86 billion
YTD Performance: -12.8%
The easiest way to find companies that are putting bullish pressure on their stocks via buybacks is simply to look for names that have made it blatantly clear they're doing so. Discovery Communications (DISCA) is decidedly one of those names right now.
Cable television channel Discovery Communications was already in the midst of a rather strong buyback program, announcing in 2010 it would spend billions on its own stock, and then as of August reporting it had completed $5.1 billion worth of repurchases.
Discovery isn't done, however. In conjunction with its third-quarter report, DISCA told investors it would be raising the ceiling on its authorized buyback by another $2 billion, and would be restarting the repurchase effort in the fourth quarter of this year.
Stock Buyback Spenders: Samsung Electronics (SSNLF)

Buyback: $9.9 billion
Market Cap: $154.66 billion
YTD Performance: -4.55%
Not being an exchange-listed name, Samsung Electronics (SSNLF) isn't a name widely held by U.S. investors. Don't misunderstand, though … it's a completely legitimate ADR.
The electronics giant simply chooses not to jump through all the hoops and red tape required to secure and maintain a listing via a U.S. exchange.
With that as the backdrop, investors who believe Samsung is finally getting some of its consumer technology mojo back and who think stock buybacks matter may want to mull a position in SSNLF, as it's about to put a ton of money to work in that manner.
Specifically, last week, Samsung told the market it had authorized a $9.9 billion share buyback program to be completed within a year. Better still, the company vowed to return between 30% and 50% of its free cash flow for the next three years to shareholders in the form of dividends.
It's a risk to be sure — Samsung Electronics has been a lackluster performer of late. But, last quarter's profit growth was the first earnings growth in eight quarters, hinting that the company is back on track.
Stock Buyback Spenders: Alphabet (GOOGL, GOOG)

Buyback: $5 billion
Market Cap: $509 billion
YTD Performance: 42.85%
Samsung isn't the only tech company looking for ways to put cash back in shareholders' pockets (one way or another) sooner than later.
Alphabet (GOOGL, GOOG), the company formerly known as Google, is also opening up its wallet as part of a $5 billion buyback endeavor that will begin during the fourth quarter of this year.
Granted, that's not an earth shattering stock buyback for Alphabet, which presently boasts a market cap of $509 billion and has $70 billion worth of liquid assets at its immediate disposal. On the other hand, for a proven growing company like Alphabet, a little bit of buyback can go a long way.
Fun fact: Alphabet's buyback is actually a $5,099,019,513.59 stock buyback plan, which is $1 billion times the square root of 26 … the number of letters in the alphabet.
Stock Buyback Spenders: Visa (V)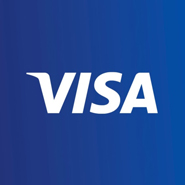 Buyback: $5 billion+
Market Cap: $189.43 billion
YTD Performance: 19.6%
Last but not least, the knee-jerk response to Monday's earnings release from credit card middleman wasn't an encouraging one.
Visa (V) shares fell 3% following a slight earnings miss and an outlook that fell short of 2016's expectations. News that Visa was acquiring its European counterpart wasn't enough to soothe investors either.
In the midst of that earnings and outlook dust cloud, however, the market may have overlooked another key piece of information unveiled by Visa on Monday … news that it had authorized a new $5 billion stock repurchase during the quarter, which is in addition to the $5 billion stock buyback program put into place a year earlier (about half of which has already been completed).
The kicker: The dividend was raised by 17% too.
As of this writing, James Brumley did not hold a position in any of the aforementioned securities.
More From InvestorPlace