While a record-breaking $1.5 billion Powerball jackpot recently secured a money-worry-free life (hopefully) for three families, most of the millions of players who didn't win the lottery will still be looking for ways to save some money in 2016.


Specifically, those folks will be aiming to shrink or eliminate existing bills as a means of making ends meet.
As strange as it sounds, though, in some regards the best way to save some money in 2016 may be by spending more of it.
You heard that right. Sometimes a new investment or expense can save you money … on things that allow you to cull out other costs altogether.
With that as the backdrop, here's a philosophical and mathematical look at ten things budget-conscious consumers should actually increase their cash outlays on this year as part of a bigger budget cut.
Places to Expand Your Budget: Netflix and Hulu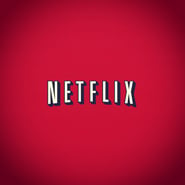 One would think cable companies and the television channels they pipe into your house would eventually figure out consumers don't want an overwhelming package of television programming, all of which is paid for but most of which is unwatched.
One would be wrong, however. Cable programming providers like Time Warner Cable (TWC) and Dish Network (DISH) are still charging an arm and a leg for their services, and consumers are still cutting the cord en masse …
… but for good reason.
Though almost always compelling, online-delivered choices such as Netflix, Inc. (NFLX), Hulu, HBO GO and several other low-cost alternatives are finally robust enough and comparatively cheap enough that consumers can pull the trigger on their cord-cutting threats and be happy with the decision.
Places to Expand Your Budget: Groceries
Most U.S. consumers wouldn't disagree that they probably put undue pressure on their budgets by eating out a little too often. On average, we get something to eat at a restaurant 5.8 times per week.
The real shocker, however, is the amount we spend on restaurant meals per year. On average, in 2014 consumers spent a total of $2,787 on restaurant-served meals.
The debate over whether it's cheaper to cook at home or eat in a restaurant is ongoing, and both sides make good arguments. But, the kinds and quantities of food consumed at restaurants isn't necessarily healthy in itself. By buying your own groceries, you can spend less because you'll be eating less, and better.
Places to Expand Your Budget: Water Filters
The rise of bottled water was largely driven by frustration with the increasingly questionable quality of ordinary tap water. The novelty and need is wearing off, however, as consumers start to appreciate the fact that tap water costs 0.2 cents per gallon (that's $0.002 per gallon) while so-called spring water from the grocery store costs 6.9 cents per ounce, or roughly $8.83 per gallon.
An even more staggering statistic: The average U.S. consumer spends $100 per year on bottled water.
Never even mind the massive impact the creation and disposal of all those plastic bottles has on the environment — that's simply needlessly wasted money.
Places to Expand Your Budget: Pay-as-You-Go Phones and Services
While two-year contracts made premier smartphones like the iPhone from Apple Inc. (AAPL) affordable for consumers, the love affair with costly mobile devices is starting to wane, and too many cheaper (and equivalent) no-contract alternatives are available to ignore.
As an example, AT&T Inc. (T) now offers a prepaid service that offers unlimited talk and text plus 2 GB of data for only $45 per month. An unlimited data plan for the so-called GoPhone service can be had for only $60 per month, again with no long-term contract needed. The only prerequisite is a qualifying smartphone (though most phones qualify for the prepaid option).
That compares very favorably to the typical average monthly expense most cell phone owners are shelling out now. Even AT&T's most cost-effective comparable non-prepaid option starts at a price of $55 more per month, and incurs a sizable extra monthly charge for other devices that use the same data.
Places to Expand Your Budget: Health Insurance
If you thought the advent of Obamacare in 2014 made healthcare and health insurance difficult to afford, sit tight — premiums are going up big-time again this year, and deductibles are rising rapidly as well … almost to the level where having insurance is useless for most.
With that as the backdrop, if you have any inkling at all you'll likely need or want to use health insurance in 2016, mathematically it makes sense to opt for a silver plan with higher premiums but lower deductibles. It'll be cheaper in the long run.
Granted, nobody can predict the future, particularly when it comes to health. To the extent one can predict health problems, though, you may as well maximize the upside of being forced to overpay for coverage.
Places to Expand Your Budget: Credentials and Certificates


With the cost of a college education soaring at a much faster pace than inflation — and with the marketable value of that education being increasingly questioned — for some individuals, the math simply doesn't make sense.
That's not to say people shouldn't pursue some sort of post-secondary education, however. It's simply to say everyone may want to consider a trade-specific certificate or credential as evidence of a specific job skill employers may require.
Better still, some of these so-called sub-baccalaureate certificates (a credential that can be earned in two or less years) often lead to better-paying jobs than those held by four-year college degree holders … and they're certainly cheaper to get.
Computer technology and healthcare certificates tend to open up the most doors to well-paying jobs.
Places to Expand Your Budget: Cost-Club Purchased Movie Tickets
While it's easy to say you're going to stop paying $10 and up to see a movie and instead plan on sticking with discounted movie tickets of not-quite-as-current flicks, let's be realistic … if you really want to see a new movie, you'll pony up on opening night.
You can do so, however, and save 20% (usually) off the normal ticket price. You simply have to buy movie theater gift certificates at a discount warehouse like Costco Wholesale Corporation (COST), which, for example, sells $50 worth of Cinelux Theatres gift certificates for $39.99. Most of the major warehouse clubs sell similarly discounted restaurant gift certificates as well.
Access to the discounted gift cards will of course require a paid membership to that club, though they tend to pay for themselves for members committed to visiting their local warehouses.
Places to Expand Your Budget: A Home
While purchasing a home can be a daunting idea, if you were ever going to do it, now's the time.
As much as residential rent prices have grown over the past couple of years, they're expected to keep rising in 2016. Most think rents will rise by another 8%.
Here's some more motivation to take the real estate plunge — interest rates are also expected to creep higher this year and through next year, making it even more expensive to buy a home for those who wait.
Places to Expand Your Budget: Legos

It's difficult to deem the purchase of a child's toy as an investment … or was, anyway. With the S&P 500 stagnant in 2015 and deep in the red so far for 2016, maybe it's not crazy after all.
The math certainly adds up. The UK's Telegraph recently determined that the average value of every Lego set unveiled since 2000 has gained an average of 12% per year (and like the stock market, some did better than others).
There's just one catch — maximum value for a Lego set is only achieved when the box is unopened.
It could take a massive amount of discipline to not break open and assemble that super-cool and super-collectible Millennium Falcon set.
Places to Expand Your Budget: Overseas Travel
Granted, going overseas in 2016 assumes you have enough disposable income to take any vacation at all. If you do, though, the strong U.S. dollar is making it very cost-effective to stay, lodge and shop abroad, while cheap oil has kept airfares at very attractive levels.
Throw in the fact that many regions are desperate to draw any tourists at all right now, and would-be trip-takers willing to price shop may find some rather exotic (and previously unaffordable) countries are now within easy reach.
Take Norway, for instance. It used to be simply more than the typical vacationer could afford, but with flights from the U.S. to the Scandinavian country now as low as $150 (each way) and the country's currency, the krone, is now at low values not since the 1980's compared to the U.S. dollar, it's tough not to justify pulling the trigger on such a dream trip.
As of this writing, James Brumley did not hold a position in any of the aforementioned securities.