Starbucks Corporation (SBUX) launched its new rewards program Tuesday, one that benefits customers that spend more; spendthrifts might not like it but it's a change that was well overdue.


Retailers have become so blasé about their loyalty programs that they've forgotten what they're actually meant to do — deepen the relationship with their customers. It's not just about collecting points — it's about adding value to the shopping experience.
Maritz Motivation Solutions recently surveyed 2,000 retail customers about their brand loyalty. Five myths revealed themselves. The one I'd like to focus on: Consumers are not willing to pay a fee to join a loyalty program. Almost half (48%) of those surveyed said they'd be willing to pay a fee to join a retailer's loyalty program. That's 960 people opening their wallets for the right to be treated like a V.I.P.
"Welcome to the future," Marshal Cohen, senior analyst at the NPD Group, told the Minneapolis StarTribune at the end of March. "Retailers have figured out that if they give us additional value, we're usually willing to pay for it."
Investors are wise to pay attention to this trend because it's likely that winning retailers in the future will be charging a fee for their loyalty program.
These are the three best stocks to "subscribe" to.
Best Stocks With Unbeatable Subscriptions: Amazon.com, Inc. (AMZN)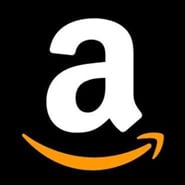 Slap down $99 for Amazon.com, Inc.'s (AMZN) Prime service and you get free same-day shipping in 27 U.S. markets; free two-day shipping everywhere else; the ability to share your perks with another adult; Prime Video streaming; free music through Prime Music; a selection of more than 800,000 ebooks to read at no charge and Prime Pantry, a $5.99 flat delivery fee for up to 45 pounds of groceries.
This is the ultimate loss leader, something grocery stores are very familiar with. It's estimated that Amazon Prime costs the company upwards of $2 billion annually to make it available to its customers.
So, why do it?
Well, because like almost everything Amazon does, there's a reason behind the reason. In this case, it's to increase spending by its customers. At the end of 2015, Consumer Intelligence Research Partners estimated that Amazon Prime had 54 million U.S. members who spent an average of $1,100 annually, 83% more than a non-Prime member.
Do the math.
The $500 in additional revenue from Prime customers translates into $27 billion in additional revenue for AMZN — each and every year. But of course, Prime memberships are still growing. In 2015, Prime grew by 35%. Using a conservative growth rate of 20% per year over the next five years, AMZN would have 134 million members by 2021 and $67 billion in additional revenue — all for taking a $5 billion hit on Prime.
This is one case where the company, customers and owners of AMZN stock all win.
Best Stocks With Unbeatable Subscriptions: Netflix, Inc. (NFLX)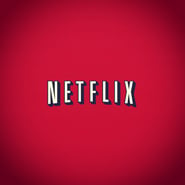 How do you know most people don't carefully read their emails? The Netflix, Inc. (NFLX) fee increase — that's how.
Apparently, many of Netflix's long-time customers have been caught off guard by the not-new announcement that the streaming service was upping its monthly fee from $7.99 to $9.99 for its grandfathered accounts only.
Anyone who signed up for Netflix after April 2014 paid $9.99.
I can vividly remember when Netflix announced it was raising its monthly fee by 2 bucks. I was relieved to find that I'd be grandfathered for two years at the old price. I was grateful for the delay. It wouldn't have made a hill of beans to my cash flow if it hadn't made the goodwill gesture — but it did.
Now, for some reason, 80% of the estimated 17 million affected by the delayed price hike are claiming amnesia. "I don't remember Netflix telling me that." Sure you don't; just like you don't remember when it sends you an email letting you know a full season of House of Cards is now available for viewing.
Apparently, 41% of the 17 million claim they will cut and run — an almost $700 million hit to NFLX annual revenue. Ouch. UBS suggests the true cancellation estimate is closer to 4% or a $66 million hit to the bottom line. I think it will be even lower. There's a lot to get outraged about these days, but a $2 increase in your monthly streaming costs is not one of them.
NFLX stock is worth owning because it has a great business model. Who's going to miss an extra $24 per year when you're paying a heck of a lot more for your daily SBUX hit?
As they say, this too shall pass. Despite any potential backlash, this is still one of the best stocks out there for those looking to take advantage of companies with subscription-based business models.
Best Stocks With Unbeatable Subscriptions: Restoration Hardware Holdings Inc (RH)


Last month, Restoration Hardware Holdings Inc (RH) joined the rarefied world of fee-based loyalty programs by introducing its RH Grey Card, a $100 annual fee that gives members an automatic 25% discount on all merchandise, an additional 10% savings on sale items, complimentary interior design services and a lower interest rate on its own branded credit card.
Have you been to Restoration Hardware before?
Sure, there are some relatively inexpensive items available, but for the most part, you're going to spend a grand, easy, when looking at living room or bedroom furniture. With the loyalty program, Restoration Hardware is saying "we value your business." Drop $2,000 in one shopping excursion and the $100 expense will get you $500 in savings. If you never step foot in one of their stores again, you've more than got your money's worth.
But that's not why RH stock is worth owning.
Like the AMZN example from earlier, the RH Grey Card is a loss leader. It's not meant to be a profit source like the $55 annual fee Costco Wholesale Corporation (COST) charges members.
FTI Consulting estimates that members of loyalty programs account for just 10% of a retailer's traffic, but almost half its revenue. They might not visit as often but when they do, they spend, and that's what Restoration Hardware is counting on.
If you're an affluent shopper this is one loyalty program you're going to consider. You might not sign up, but you are going to give it a look.
With Restoration Hardware moving its business model toward offering more customized interior design services and away from traditional furniture store retailing, it's betting its target customers will like the RH Grey Card.
Like AMZN, this loyalty program is going to drive the top line. For that reason, I think RH is one of the best stocks with a subscription service.
As of this writing, Will Ashworth did not hold a position in any of the aforementioned securities.