There are two facts that every investor should understand right now: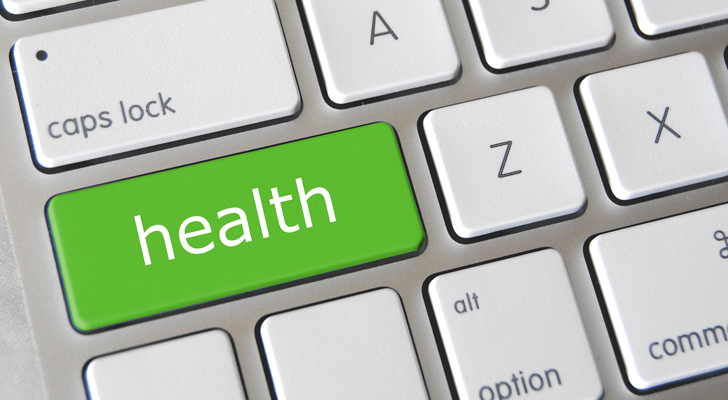 First, the Affordable Care Act has changed the U.S. healthcare system forever. Not just its attempt to provide coverage for every citizen, but it's focus on quality of care over quantity of care. These new metrics mean new opportunities for select healthcare companies.
Second, we're looking at another muddling year in the global economy. Most nations are still lowering rates and priming the pump of their economies. The U.S., after an optimistic rate hike, has now backed off because it wasn't helping the domestic economy or the global economy.
That means we're in a period of slow growth. And healthcare is great place to be in a slow growth economy because it's one sector people will continue to use, regardless of economic cycles. You can wait to buy a car, but you can't wait on a bypass operation, or a host of chronic medical conditions where long-term care is necessary.
These seven healthcare stocks are in great shape, making each stock an ideal way into these two massive trends.
Healthcare Stocks to Buy: AmSurg Corp (AMSG)

AmSurg (AMSG) owns and operates ambulatory surgical clinics (ASCs). Currently it has 246 ASCs in 34 states plus Washington, DC and has more than 2,000 physicians in its facilities.
ASCs, also known as outpatient surgical facilities, are a growing business now that technology has advanced to the point where many procedures can be done under local or light anesthesia, so the patient has no need for hospital observation.
Doctors like the fact that they don't have to build and maintain an ASC, insurance companies love the fact that the care they pay for is maximized and patients like the fact that they don't have to recover from major surgery and lay around a hospital.
This stock is a great long-term choice in this sector.
Healthcare Stocks to Buy: Inogen Inc (INGN)

Inogen (INGN) has cornered a niche market that will continue to thrive as the graying of America begins.
INGN makes lightweight portable oxygen concentrators.
Instead of carrying around clunky and dangerous oxygen tanks, which usually had to be attached to a cart or wheelchair, limiting people's ability to move about freely. Remember the traditional tanks only had so much oxygen in them, so you either have to carry a number of tanks if you're planning a day out or you have to have a big tank, which is unwieldy to say the least.
INGN's portable units can be slung over your shoulder and last for hours — it's more an issue of battery life than it is oxygen supply. INGN uses an oxygen concentrator that takes oxygen out of the air and then discards most molecules except for the oxygen. No tanks necessary.
INGN also has home units and its portable units can be plugged in like a cell phone to be recharged.
Healthcare Stocks to Buy: AMN Healthcare Services, Inc. (AHS)


AMN Healthcare (AHS) is the go-to service for healthcare workers, whether it be management, physicians, lab techs or nurses.
This growing sector is part of the new wave of healthcare services that are no longer done exclusively at a hospital or a physicians' practice. But hospitals also benefit from AHS since it can maintain its support staff without calling upon limited internal resources.
AHS provides everything from temporary, locum tenens and permanent staffing for all levels of service. This also allow more flexibility on the part of the healthcare provider; they don't have to hire a full-time worker for a seasonal upsurge in business.
It also keeps the healthcare providers focused on delivering quality healthcare and not on human resources.
Healthcare Stocks to Buy: Edwards Lifesciences Corp (EW)


Edwards Lifesciences (EW) is a medical equipment company that makes devices specifically for the heart and cardiovascular system.
It is a global leader in catheters that get rid of dangerous embolisms (which cause strokes, heart attacks and death); stents that reinforce veins and arteries to keep them open; angioplasty tools to clear blocked veins and arteries; and artificial heart valves.
It's the latter category that has sparked a great deal of interest in recent weeks. One of EW's heart valves was shown to be more effective after a year than open heart surgery (the traditional and more likely insured option).
That is huge for EW. It means its heart valves may be the new standard of care for terminal patients. And insurance companies will start to cover it more completely.
Also, it means EW can start to explore new treatment options for its technology, in a broader swath of potential patients.
Remember that healthcare isn't just for humans. Our domesticated animals also require it.
Healthcare Stocks to Buy: VCA Inc (WOOF)

And that's where VCA (WOOF) comes in.
WOOF is a facilities management company for veterinary clinics and hospitals throughout the U.S. and Canada. Basically it will run and manage the facilities so the vets can do their work without dealing property ownership and management issues.
It runs about 680 small animal clinics and hospitals around the U.S. and Canada. WOOF is also one of the largest veterinary diagnostic imaging companies in the market.
This is certainly not some sexy biotech with a ticket to the moon, but for solid, reliable returns, WOOF is far from a dog of a stock (pun intended). It has continued to perform well through early 2016, and as long as volatility is at such high levels, it's good to have steady stocks that don't rise and fall with every sentiment indicator out there.
Healthcare Stocks to Buy: MiMedx Group Inc (MDXG)

MiMedix (MDXG) is a classic example of the new medicine that technology is allowing to not only exist but thrive in the 21st century.
MDXG has become a global leader in the processing, marketing, and distribution of human amniotic tissue.
Now let's unpack what that means.
It takes the placenta from mothers who have given birth and volunteered their placenta to MDXG, rather than have the hospital discard it as medical waste. MDXG then pulls the amniotic cells from the placenta and has created methods for growing these cells into tissue that can be used as skin grafts. Since this material is made of human cells, the body has far lower odds of rejecting the graft, which means higher success rates and faster healing.
Talk about a growth industry! Again, pun intended.
All kidding aside, this is major step forward for wound repair and healing. MDXG's proprietary technologies put it in great position to profit from its growth.
Healthcare Stocks to Buy: Ligand Pharmaceuticals Inc. (LGND)


Ligand Pharmaceuticals (LGND) is part of the new wave of biotech.
It builds its business around finding potential new drugs and taking them to market, especially in oncology. LGND also looks for drugs that are already in the market, but may not be doing as well as they could; either because of management, marketing or a combination of the two. Its third line of attack is its proprietary technologies that maximize the effectiveness and stability of the drugs it develops.
When it buys a drug (and gains cash flow immediately on an FDA-approved drug) and streamlines the processes to raise the margins, it also looks for other sectors where the drug may be used. It can also seek partners that may want to use the drug in combination with a drug they have. Or simply license a LGND product to make their drug more effective.
LGND's model has already proven itself. And it's very likely going to become more successful as medicine looks more toward new technologies to answer our current healthcare challenges.
Louis Navellier is a renowned growth investor. He is the editor of five investing newsletters: Blue Chip Growth, Emerging Growth, Ultimate Growth, Family Trust and Platinum Growth. His most popular service, Blue Chip Growth, has a track record of beating the market 3:1 over the last 14 years. He uses a combination of quantitative and fundamental analysis to identify market-beating stocks. Mr. Navellier has made his proven formula accessible to investors via his free, online stock rating tool, PortfolioGrader.com. Louis Navellier may hold some of the aforementioned securities in one or more of his newsletters.