There are some sectors of the market that are just made for long-term investing. Yeah, you see where I'm going with this — healthcare stocks. The sector is the convergence of several multi-decade lasting trends.
Demand for healthcare continues to rise as our overall population expands. New medicine and therapies have improved life estimates in the United States, Japan and other developed nations, in turn increasing the elderly population. The more people living longer, the more demand you have for healthcare.
The Affordable Care Act brought an entire segment of the population that previously didn't have access to medical care into the sector. That echoes what is going on in the developing world. Rising incomes and a growing middle class have allowed more people access to healthcare.
Add in new costly/high-margined biotech innovations, personalized medicine, bioinformatics and other high-tech healthcare solutions, and you have a recipe for long-term success in healthcare.
For investors, healthcare remains one of the brightest sectors to choose from, making them perfect for retirement portfolios.
Here's seven healthcare stocks to buy today.
Healthcare Stocks to Buy Now: Baxter International Inc (BAX)


Dividend Yield:1.1%
When it comes to healthcare stocks, boring is beautiful. And you can't get more boring than Baxter International (BAX).
BAX makes all the stuff needed for running intravenous drugs, including the tubing, pumps and connectors. BAX is also the leading producer of sterile IV solutions and mixed drugs.
If you go the hospital and get an IV, there's a pretty good chance that Baxter is providing the medicine and equipment. By its own account, Baxter ships more than one million sterile units each day.
That leading position as the prime provider of IV-related needs has made BAX a profit machine over the years. For the latest quarter, BAX managed to report a 54% year-over-year increase in adjusted earnings. Meanwhile, both U.S. and international sales increased- with critical hospital sales rising 2% for the quarter. That builds upon Baxter's long history of earnings wins.
And there could be more in store as boring gets even more boring.
BAX recently spun off its volatile biosciences division into Baxalta Inc (BXLT). That move should remove much of the uncertainty potential in its earnings. What investors are left with is a cash flow machine among healthcare stocks.
Healthcare Stocks to Buy Now: Becton Dickinson and Co (BDX)


Dividend Yield: 1.7%
Keeping up with the "boring is beautiful" in healthcare stocks, Becton Dickinson and Co (BDX) could be a great choice. Like previous pick BAX, BDX makes everyday products by hospitals and doctors' offices. In this case, we're talking about syringes.
BDX is one of the world's largest producers of needles, syringes and other sharps-related devices. BDX's catalog spans everything from diabetes/insulin needles, catheters and vaccines to more complicated fare like regional anesthesia products and drug delivery products. All of these things are designed to be single use — which has doctors and hospitals coming back to BDX every month to re-up their supplies.
That steady demand has made BDX a profit machine, with the latest quarter seeing a 28% year-over-year jump.
However, those gains could just be the beginning. Last year, BDX purchased CareFusion. The two companies' products complement each in numerous ways. For example, you need BDX's IV supplies to run on CareFusion's pumps. Together, the combined company should be able to deliver plenty of synergies and earnings for the long haul.
Ultimately, BDX is one of the best healthcare stocks to buy and hold into old age.
Healthcare Stocks to Buy Now: Medtronic PLC (MDT)

Dividend Yield: 2%
The trajectory in demand of medical devices makes these some great long-term healthcare stocks to buy. Medtronic (MDT) is among the kings of them all.
The firm makes a variety of medical devices including insulin pumps and spinal implants. However, the firm's real bread and butter — about 46% of its revenues — is related to heart and cardiac products.
MDT pioneered the use of electrical stimulation to treat irregular heart rates in the 1950s with the pacemaker. Since then, the firm has become the artificial valve, pumps and heart-related device company. Our expanding age profiles plays right into MDT's bottom line.
In addition to its cardiac business, MDT's recent purchase of rival Covidien provides MDT with all sorts of "lesser" medical devices to add to its arsenal. While they may not be as high margined as an artificial heart, demand for items like compression systems, feeding tubes and surgical staples are pretty stable. That will continue to boost MDT's cash flows for years to come.
Already those cash flows have flowed back to investors. MDT has managed to increase its dividend every year over the last 38 years. Medtronic currently yields 2%.
Healthcare Stocks to Buy Now: Amgen, Inc. (AMGN)

Dividend Yield: 2.5%
Most investors think of biotech stocks as risky small-cap firms riding on just one or two potential drugs. However, the truth is there are plenty of companies in the sector bigger than some traditional pharmaceutical companies.
Amgen (AMGN) is one of the sector's giants.
AMGN was one of the earliest companies to use recombinant DNA and molecular biology to create new drugs. Early drugs like Enbrel and Neulasta continue to generate plenty of cash for Amgen. But AMGN isn't a one-trick pony, its robust pipeline continues to pay benefits.
The firm is set to launch three new drugs — Repatha, Prolia and Kyprolis — which will target a wide range of issues such as bone-loss and blood-cancer. The firm also has a new thyroid drug currently in testing.
With plenty of blockbuster hits and sales, AMGN rakes in the cash. Amgen has a whopping $31 billion in cash on its balance sheet. Cash which has flowed back to investors via a 2.5% dividend. That's something investors probably didn't expect to find in a biotech stock.
Given AMGN's focus on treating hard to cure diseases (read: high margin and expensive), the firm remains a great healthcare stock to own over the long term.
Healthcare Stocks to Buy Now: Novo Nordisk A/S (ADR) (NVO)


Dividend Yield: 1.7%
In addition to getting older, we're also getting, well … fatter. That extra girth around our middles is causing some nasty side effects. Namely rising instances of Type-2 diabetes. That plays right into global pharma giant Novo Nordisk's (NVO) wallet.
NVO pioneered the use of insulin to treat diabetes back in 1923. Today, it's the juggernaut in the sector. The firm has a 47% share when looking at the total insulin market worldwide. Perhaps equally as impressive, NVO commands a 46% share when looking at modern and next-generation insulin.
The next biggest players — Eli Lilly (LLY) and Sanofi (SNY) — only hold market shares into the low-teens. With such a huge market share, Novo derives the bulk of its revenues, about 80% worth, from diabetes care.
That's not really a bad place to be- considering some of the long statistics on diabetes growth. More than 151 million people in China alone are estimated to get diabetes by 2040. About 500 million have pre-diabetes symptoms in the nation currently. Those numbers are pretty staggering and follow similar trends in the United States and Europe.
As the leader, NVO can just sit back, watch the trend unfold and collect some hefty revenues. Investors can sit back and collect the firm's 1.7% dividend.
Healthcare Stocks to Buy Now: Welltower Inc (HCN)

Dividend Yield: 5%
It stands to reason that if we are need more doctors, hospitals and other healthcare solutions, we need more places to conduct those services. The best healthcare stocks could be the owners of all this real estate. Welltower Inc (HCN) is biggest of them all.
HCN owns nearly 1,500 medical-related properties. This includes a host of senior housing, long-term post-acute properties, hospitals, outpatient medical buildings and doctors' offices.
The real beauty for HCN I that it has focused this largest portfolio of buildings on those properties that are tied to private-pay sources. Meaning health insurance customers, not Medicare/Medicaid. This helps HCN clip higher rental rates for its properties since Uncle Sam can't dictate how much they can charge doctors for their services.
As a result, HCN has been a profit machine over its history.
And since it's structured as a REIT, HCN kicks-out much of its cash flows back as dividends to investors. Which is awesome news for income seekers. HCN has managed to grow its dividend by a compound annual growth rate of nearly 5.7% since its inception back in the 1970s.
As far as healthcare stocks go, HCN and its 5% dividend yield are too god to pass-up.
Healthcare Stocks to Buy Now: HealthCare SPDR Fund (XLV)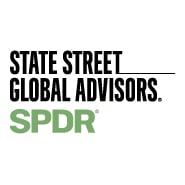 Dividend Yield: 1.8%
Perhaps the best way to play healthcare stocks is a broad approach. With more than $12 billion in assets and hefty daily trading volume of nearly 4.5 million shares, the HealthCare Select Sector SPDR Fund (XLV) is the biggest way to track the largest healthcare stocks in the U.S.
XLV owns all the healthcare stocks in the S&P 500 — 57 in total — and includes a hefty dose of pharmaceuticals, services firms, medical device companies and biotechnology stocks. Drug companies make up the bulk of the XLV's holdings at 39%. However, the overall mix is pretty balanced.
That balance has produced some pretty decent returns for the ETF. Over the last ten years — as of the end of February — the XLV has managed to post a 9.3% annual total return. That amount has managed to handily beat the S&P 500. The measure of healthcare stocks also yields 1.8%. All in all, the XLV has delivered on the growth in healthcare theme over the years,
Expenses for the ETF are dirt cheap and run at just 0.14%, or $14 per $10,000 invested, annually.
As of this writing, Aaron Levitt did not hold a position in any of the aforementioned securities.