NASDAQ heavyweight Amazon.com, Inc. (AMZN) reports earnings Thursday night. But ahead of the e-commerce giant's release are there clues as to how investors will react in AMZN stock?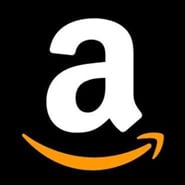 Let's take a look at AMZN stock's recent quarterly announcements, Amazon price chart and what, if anything, the options market is estimating in front of the earnings report.
AMZN Stock Earnings Picture
In front of next Thursday's Q1 earnings release, 45 analysts forecast a profit of 57 cents. At the same time, views range wildly from a loss of 12 cents to earnings of $1.12 per share.
AMZN stock's forecasted profit compares to a strong turnaround from the year-ago loss of 12 cents, but sequential decline from Q4's holiday season buoyed profit of $1.
Sales for Amazon are expected to climb by 23% from the year-ago period's $22.7 billion to $28 billion.
Estimates range from $27.4 billion to $29 billion in sales. As with the forecasted lower sequential profit, revenues for AMZN stock are expected to drop from last quarter's $35.7 billion.
Looking further out, the Street currently sees full-year sales of $130.1 billion for Amazon and 21.6% increase over 2015's $107.2 billion.
AMZN Stock Short-Term Trading Record
Over the couple years AMZN stock has been a virtual coin flip as it relates to its earnings. Amazon has beat Street views 50% of the time, matched 8% and come up short 41% of the time.
On the other hand, in the immediate aftermath of reporting reaction in has proven less of a coin toss and more supportive of bullish positioning.
Shares of AMZN have seen reactions of -7.6%, 6.2%, 9.8%, 14.1%, 13.7% and -8.3% over the past several quarters, favoring bulls.
Actual price movement in AMZN stock has produced an average increase of 4.65%, but also fairly significant risk with a one standard deviation of 10.20%.
Notably more bullish, a seven-period stock performance calculation shows AMZN moving higher by 5.1% on average with a similarly large one standard deviation of 12.84%.
AMZN Stock Daily Chart
An extended bout of "risk on" sentiment in the market has been very kind to AMZN stock since establishing a bear market, corrective low during the first half of February.
Now for the bad news. In our estimation, the AMZN stock price is headed lower from here based on two factors.
First, a bearish Fibonacci-based mirror move, or two-step pattern, finished recently, as leg CD's 100-point run from about $538 to $638 essentially matched leg AB's 110-point run from $474 to $585.
The pattern has also run into formidable resistance from a 76% retracement level and pattern congestion from late 2015 when AMZN stock attempted to breakout to all-time-highs.
Secondly, we believe market psychology now favors lower prices and supports the bearish technicals in AMZN stock following disappointments in FANG peers Netflix, Inc. (NFLX) and Alphabet Inc (GOOG, GOOGL).
Net, shares of Amazon maintain decent evidence for lower prices and possibly a more bearish earnings trend gaining traction.
AMZN Stock Options Pricing
The AMZN stock price closed Tuesday at about $619. With two trading days remaining until Thursday night's report options traders are pricing in a 68% chance AMZN will remain within a range of $563 to $675 through Friday.
The math behind the AMZN stock range calculation is based on the weeklys April 29 $620 straddle market which is trading on implied volatility of 100%.
The pricing of the Amazon straddle is the purest play on the earnings event and tells us what traders collectively expect from AMZN shares in the immediate aftermath of its quarterly announcement.
The expected dollar move up or down in AMZN stock works out to about 9% by Friday's close. Based on recent reported price reactions, a move of that magnitude would not be all that unusual, though obviously a volatile affair.
Given the size of AMZN's potential move and hefty premiums, bearish investors willing to position through the report may want to consider an out-of-the-money vertical positioned inside the expected price range as profit maximization and reduction of Greek risks are possible.
Investment accounts under Christopher Tyler's management do not currently own positions in any of the securities or their derivatives mentioned in this article. The information offered is based upon Christopher Tyler's observations and strictly intended for educational purposes only; the use of which is the responsibility of the individual. For additional market insights and related musings, follow Chris on Twitter @Options_CAT.
More From InvestorPlace