Netflix, Inc. (NFLX) will step into the earnings limelight after the close of trading on Monday to release its first-quarter results. With speculation swirling during the past week that Walt Disney Co (DIS) should buy the media streaming giant, speculation in the options pits has hit a fevered pitch.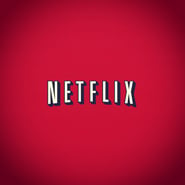 In fact, implied volatility for weekly April 22 series options is currently pricing in a potential post-earnings move of nearly 12%. In other words, options traders are expecting Netflix shares to dip as low as $94.50 or rally as high as $119.50 in the wake of the company's quarterly report.
Checking in with earnings expectations, Wall Street will be looking for first-quarter earnings to fall 66% to three cents per share from five cents per share in the same quarter last year. Revenue, however, is seen vaulting nearly 25% year-over-year to $1.97 billion.
That said, the two main drivers for NFLX stock could be the company's 2016 spending on new content production and acquisition, as well as overseas subscriber growth.
Sentiment on Netflix (NFLX) Stock
On the sentiment front, investors and analysts appear to have a neutral-to-bearish outlook for Netflix. The brokerage community, in particular, remains divided, with Thomson/First Call data revealing 23 buy ratings, 17 holds and four outright sell ratings. Additionally, the 12-month price target for Netflix rests at $123.32 — a premium of only about 15.3% to Tuesday's close.
Returning to the options pits, short-term speculators are also less than enthusiastic for Netflix stock's prospects. Currently, the April/May put-call open interest ratio rests at 0.82, with calls maintaining a slim lead over puts. This ratio slips somewhat to 0.71 for the weekly April 22 series, although call OI is typically higher heading into Netflix earnings events.
The lack of heavy call OI also indicates that short sellers are not all that worried ahead of Monday's report. As of the most recent reporting period, 49.7 million NFLX shares were sold short, accounting for a hefty 11.8% of the stock's total float, or shares available for public trading.
Typically, if these short sellers are nervous that a stock will rally, they buy out-of-the-money calls to hedge their positions against losses. The lack of meaningful call OI could put these shorts at risk of a post-earnings squeeze, leaving many scrambling to buy shares and limit losses.


Click to Enlarge Technically speaking, short sellers may be counting on overhead resistance to hold Netflix in check. The shares have rallied steadily off their February lows, but are facing potentially stiff overhead resistance at its 200-day moving average — which the shares have not breached since January.
Netflix has taken out former resistance at $100 and $105 in the past week, however, and momentum should be on the stock's side.
2 Trades for Netflix
Call Spread: For those looking for an options trade on NFLX stock ahead of earnings, a weekly April 22 series $110/$120 bull call spread has considerable potential. At last check, this spread was offered at $3.15, or $315 per pair of contracts. Breakeven rests at $113.15, while a maximum profit of $6.85, or $685 per pair of contracts, is possible if shares close at or above $120 when April options expire at the end of next week.
Put Sell: Alternately, if the short-term outlook concerns you, a weekly April 22 series $90 put sell has a high probability of finishing out of the money. At last check, this put was bid at $1.06, or $106 per contract. As usual with a put sell, you keep the premium as long as NFLX stock closes above $90 when April options expire. On the downside, if NFLX trades below $90 prior to expiration, you could be assigned 100 shares for each put sold at a cost of $90 per share.
As of this writing, Joseph Hargett did not hold a position in any of the aforementioned securities.
More From InvestorPlace