The dividend has become a hot commodity.
That news flash probably doesn't come as a surprise to most investors. Heck, the average U.S. dividend yield is higher than a 20-year bond. Investors, crazy for yield, have nowhere else to turn.
Historically, dividend yields offered a premium to bonds. Capital appreciation was an afterthought. Then, in the 1950s, capital appreciation replaced dividends as the bigger portion of a stock's total return. It has been that way ever since.
However, evidence suggests we could be returning to those halcyon days when dividends ruled. The only problem? Capital appreciation is expected to go missing in action, causing pensioners a whole lot of grief.
What to do? The easy answer is to buy dividend-paying stocks, avoiding any that don't.
However, behavioral finance expert Meir Statman suggests $1,000 received by selling shares for a capital gain are equal in terms of buying power to $1,000 in dividends; perhaps more so because in some situations the tax rate on capital gains is lower than dividends.
Furthermore, Daniel Solin pointed out in a 2014 article on the subject, that between 1991 and 2012, non-dividend-paying stocks had an average annual return of 11.1%, 200 basis points higher than dividend-paying stocks.
In my opinion, there should always be a mixture of both in your portfolio. Here are three stocks to buy that don't need dividends to lift them.
Stocks to Buy Without Dividends: Facebook Inc (FB)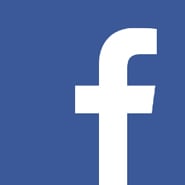 Who doesn't like Facebook Inc (FB)?
Zero debt, no quarterly dividends, Mark Zuckerberg, $20.6 billion in cash and marketable securities, $3 billion in first-quarter non-GAAP operating income; the list of positives is endless.
But seriously, do you honestly think that the 2.2% dividend yield generated by the S&P 500 is going to get you through retirement all by its lonesome? Not a chance, and if these so-called experts are right about the future of dividends, you're going to need FB stock to save your proverbial bacon.
Why? Because stocks are valued based on earnings, not dividends.
Seagate Technology PLC (STX) grew its dividend by 83.7% annually over the past five years. Meanwhile, its earnings have basically remained flat. A bad example, perhaps, because we are talking about a company operating in an industry known for extremely sporadic earnings, but the fact remains dividend growth means diddly squat without earnings growth.
Facebook's earnings have grown by 500% over the past five years. The likelihood of its stock doing better than Seagate over the next five years is virtually a lock.
It's all about earnings — and Facebook's got them in spades.
Stocks to Buy Without Dividends: Monster Beverage Corporation (MNST)


Monster Beverage Corporation (MNST), a maker of energy drinks announced its first-quarter results at the end of April, and they were better than analyst expectations. Excluding expenses related to the changeover of its distribution from PepsiCo, Inc. (PEP) to The Coca-Cola Co (KO), Monster's operating income increased 46% to $255 million.
With Coke fully on board as its preferred global distributor, its earnings should continue to grow. Helping out is the completion of its acquisition of American Fruits and Flavors, the people behind the energy drink's different flavors. With these guys in-house, expect new products and flavors to get to market faster.
Here's the deal.
Coke and Pepsi currently generate dividend yields of 3.1% and 3% respectively, with average annual returns over the past five years of around 8%-9%. You can buy their stocks or you can buy a MNST stock that pays no dividend but has achieved an annual return of 33.4% over the same period. It's your call.
Oh, and let's not forget the little dance being played out between Coke and Monster. The former owns 17% of the latter at the moment. Someone's going to make a play for Monster at some point and whether or not it's Coke doing the buying, the purchase price will be well north of $150.
Stocks to Buy Without Dividends: Ulta Salon, Cosmetics & Fragrance, Inc. (ULTA)


Pay peanuts, get monkeys. It's a phrase that means if you pay people poorly, you'll end up with poor workers and even worse results. Businesses that pay well, the argument goes, deliver superior results.
The Chicago Tribune reported in April that Ulta Salon, Cosmetics & Fragrance, Inc. (ULTA) CEO Mary Dillon was paid $18.5 million in total compensation in 2015, 200% higher than one year earlier. Now, I'm no defender of CEO compensation, but if anyone deserves a big pay check, it's the head of one of America's largest beauty retailers.
Since joining ULTA in 2013, Dillon has delivered the goods, especially when it comes to its online business which grew 48% in fiscal 2015 to $221 million. And that's only the beginning. Its online revenue represents just 6% of its overall sales.
Since Dillon has taken over, ULTA has more than doubled revenue, almost doubled its operating income and created an e-commerce business where once there was very little.
Oh, and let's not forget the fact ULTA stock has achieved an annual total return of over 30% over the past three years, 21 percentage points greater than the S&P 500.
I can assure you, most ULTA shareholders aren't upset about Dillon's pay package.
As of this writing, Will Ashworth did not hold a position in any of the aforementioned securities.