The drone industry is quickly evolving, and investors have taken notice. The problem is, there aren't many options for those who want to go full-bore into drones.
AeroVironment, Inc. (NASDAQ:AVAV) is perhaps the purest play out there that's publicly traded. DJI is a major player in drones, but it's privately held. And GoPro Inc (NASDAQ:GPRO) might want to be considered among the ranks of drone stocks, but considering it only just launched the Karma drone … well, let's just wait on that one.
Investors' best route for investing in drones, then, might be in companies that can benefit from the expanded use of these unmanned craft, but that won't go down the toilet should a single ruling put the whole industry on pause.
The following are three great, low-maintenance drone stocks that stand to benefit from the growing industry, but will not go under should the drone market collapse.
The drone industry is quickly evolving and investors have taken notice by adding drone stocks to their portfolios.
Low-Maintenance Drone Stocks: Ambarella Inc. (AMBA)


It's difficult to find quality drone stocks that are also pure plays in the market, but companies that make components for the aircraft are a good option to gain exposure to the industry.
Ambarella Inc (NASDAQ:AMBA) is one such firm whose HD video chipsets are essential to drone makers. AMBA's chips are being used in many of the drones on the market today and the company supplies DJI Innovations, one of the top drone companies in the world.
AMBA provides exposure to the drone market, as chips used in the unmanned aircraft are expected to make up 15% of its sales in 2016. However, the company is also heavily involved in several other evolving industries that provide investors with an extra layer of security.
AMBA also makes chips for autonomous vehicles and security systems, so even if the drone market were to unexpectedly tank, AMBA has other revenue streams to keep it afloat.
Low-Maintenance Drone Stocks: Lockheed Martin Corporation (LMT)


When it comes to drone stocks, investors need to look no further than the military. While drones manufactured for consumer use are taking time to catch on, the military has been using drones on a large scale for quite some time for things like surveillance and cargo flights.
Lockheed Martin Corporation (NYSE:LMT) is already responsible for many of the unmanned aircraft used by the U.S. military for these purposes, but it's the company's promise to start making armed drones that makes LMT a buying opportunity.
Defense contractors making armed drones are likely to benefit in the coming years if the U.S. Department of Defense continues to support the sale and use of armed drones internationally. The global market for drones, both armed and unarmed, is expected to exceed $10 billion within the next decade, and if U.S. contractors are allowed to sell drones equipped with weapons, they are likely to grab a large slice of that very lucrative market.
So far, it appears that the U.S. government is looking to support the international sale of armed drones, which will be beneficial to LMT stock. With so many big things ahead for military drones, investors can't ignore defense contractors like Lockheed Martin when considering drone stocks.
Low-Maintenance Drone Stocks: Amazon.com Inc. (AMZN)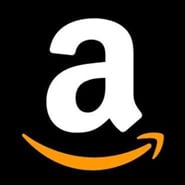 E-commerce could be forever changed if drones become more commonplace in the U.S., and Amazon.com, Inc. (NASDAQ:AMZN) is likely to be one of the first to benefit from a drone revolution.
The online retailer is anything but a pure play in the drone space, but investors who see the FAA relaxing its rules on drone flights should consider investing in AMZN, as the firm has already laid the groundwork to operate a drone delivery service.
Amazon has been working on its own delivery drones for years, and the company says that once the industry has been established its drones will be able to deliver packages to customers within 30 minutes of their order. This could be a huge deal, as it will improve Amazon's own service, but it could also open up the potential for AMZN to expand its logistics arm and provide delivery services for other retailers as well.
Although drone deliveries sounds like the stuff of science fiction films, it may not be far off in the future. In the U.K., Amazon has already been granted permission to test its drone deliveries outside of the line of sight of the pilot.
As of this writing, Laura Hoy did not hold a position in any of the aforementioned securities.