Alphabet Inc (NASDAQ:GOOG, NASDAQ:GOOGL) is one of the most well-diversified technology companies in the world.
It has always been a dominant internet search business, but over the last five years it has evolved into mobile search, mobile operating system, application, map and even internet juggernaut. Fact is that Alphabet has its hand in just about everything, even self-driving cars and healthcare, and that diversification has helped GOOGL stock soar 200% over the last five years.
Nowadays, GOOGL supports a market capitalization near $550 billion, just shy of Apple Inc. (NASDAQ:AAPL). With expected growth of 18% this year and 15% next year, one could figure that GOOGL stock might go even higher.
With that said, GOOGL clearly looks impressive, but believe it or not, there are 10 established companies that are growing even faster, and might be better investment opportunities.
Growth Stocks to Buy: Facebook Inc (FB)


Let's start with the most obvious: Facebook Inc (NASDAQ:FB).
Facebook is expected to grow 51% this year and another 35% in 2017. That's incredible given that it should have $27 billion in revenue at the end of this year.
What's even more remarkable is that those expectations are likely conservative. Facebook has been crushing expectations for well over a year, and the beats are getting bigger. Clearly, Wall Street has no handle on Facebook's growth, and with new projects underway, Facebook's growth could accelerate even more.
Growth Stocks to Buy: Twitter Inc (TWTR)


The second stock is a bit of an outlier, mostly because it is not expected to outperform Google. I am talking about Twitter Inc (NYSE:TWTR).
Twitter is expected to grow just 15% this year and 12.5% next year. Clearly, that's not on Alphabet's level.
However, Twitter's outlook is based on the company's struggle over the last few quarters, during a time of transition with a new CEO who has made some big changes.
Fact is that changes can cause short-term setbacks, and it typically takes time to realize the full effect. I think Dorsey's move with the NFL is brilliant, much like the decision to stream MLB, NHL and other Live content. This is creating increased ad demand, which won't be realized until future quarters.
This move, coupled with Twitter's decision to show advertisements to logged-out users, point to a positive direction with accelerated growth that is not currently figured. I think TWTR outperforms and outgrows GOOGL.
Growth Stocks to Buy: Yelp Inc (YELP)


Yelp Inc (NYSE:YELP) had its fair share of problems in years past — with big boys like Facebook and Google entering its business — but has seemingly turned things around.
Looking ahead, Yelp is expected to grow 25% next year after growing 29% this year.
This is a company whose local advertising accounts are outperforming total revenue growth and whose transaction business — this is where users can book events and tables at restaurants — has turned into a legitimate business with 37% growth last quarter. This is the future for Yelp, and suggests there are still many years of rapid growth left.
When you consider that, it is kind of ironic that Yelp was left for dead by Wall Street a couple years back. Yelp has certainly turned the tables on its doubters.
Growth Stocks to Buy: Tableau Software Inc (DATA)


Much like Yelp, Tableau Software Inc (NYSE:DATA) is another company facing turmoil thanks to big-tech competition.
When Tableau entered the market, its biggest competitor was Tibco, who it quickly replaced. Then, Amazon.com, Inc. (NASDAQ:AMZN), Microsoft Corporation (NASDAQ:MSFT) and Google all entered big data analytics. As a result, DATA is down 40% this year.
Yet despite Tableau stock's loss, the company is still expected to grow 23% next year after 28% this year. That's impressive growth and proof that there is a big place for Tableau in the big-data arena. Therefore, Tableau is still performing well.
I'm not sure it is a good investment by itself, but for a company like Microsoft or Google that is trying to gain ground on AWS, it might just be a good M&A candidate.
Growth Stocks to Buy: Netflix, Inc. (NFLX)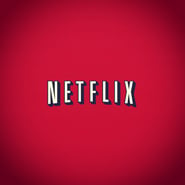 Netflix, Inc. (NASDAQ:NFLX) is expected to grow 29% this year and 23% next year. What's most important about these growth figures is that they are almost entirely created from subscriber growth.
Netflix adds millions of new subscribers each quarter, mostly from international markets these days. Netflix is undoubtedly the market leader, but it is a big market, and Netflix can likely maintain double digit growth for many years to come from subscriber growth.
However, there is another growth catalyst in the making, and that's growth from price hikes. At $9.99 per month in its biggest U.S. market, Netflix prices are still far from that of cable and satellite. Yet, with billions spent on content and Walt Disney Co (NYSE:DIS) coming on board, its library of content is improving by the quarter. Netflix could easily increase prices over time to $14.99, even $19.99 and it would still be a good deal for consumers.
By doing so, revenue could easily soar 50%, even double. And while Netflix will surely lose some subscribers, it won't be enough to prevent growth given that Netflix offers the most bang for the buck, even at higher prices.
Growth Stocks to Buy: Apple Inc. (AAPL)


People will think I am crazy by saying that Apple is growing faster than Google, especially with an expected 8% decline in revenue. However, hear me out.
I don't think Apple will outperform Google long-term. However, Apple has very attractive comps looking ahead to the start of next year. In Q2, revenue fell 13% and then 14.5% in Q3. Next year will be different as the iPhone 7 launches, and will likely be its best-selling device of all-time.
Fact is, there is a lot of pent-up demand after a disappointing "s" year with the iPhone 6s and 6s Plus. That pent-up demand bodes well for Apple to produce rapid, double-digit growth that might even exceed its record year in 2015. If so, Apple will grow faster than Google.
At 12x earnings, AAPL stock will have a lot to gain if so.
Growth Stocks to Buy: Chipotle Mexican Grill, Inc. (CMG)

Another company that will outgrow Google next year thanks to favorable comps is Chipotle Mexican Grill, Inc. (NYSE:CMG). Currently, analysts expect growth of 17% next year at Chipotle.
Clearly, the lingering effects of Chipotle's E. coli breakout have been significant, and costly, but with it now a thing of the past and CMG stock positioned for double-digit growth, investors are sure to quickly forget those hard times.
Remember, this is a company that had comparable sales growth in the high single digits prior to the breakout, which means there is potential for mind-boggling growth versus a bad 2016.
That said, everyone keeps trying to figure out why Bill Ackman is taking a near-10% stake in CMG. While Ackman is sure to force some change, he likely realizes that now is the time to get on Chipotle before double-digit growth returns.
In other words, CMG is about to look really good.
Growth Stocks to Buy: Fitbit Inc (FIT)


Just like Facebook, Wall Street cannot keep up with Fitbit Inc's (NYSE:FIT) growth. While FIT stock has not responded to the company's growth, it does not take away from the fact that Fitbit has beat expectations and raised guidance in each quarter since going public.
This is a company that was expected to create $1.4 billion in revenue last year. It ended up with over $1.8 billion. Then, it was expected to grow 25% this year, but is now on pace for 40% growth. Therefore, when Wall Street is expecting 16.6% growth next year, I once more think that's too conservative.
FIT is going to release new smart wearables and is building a second segment with accessories. At 10x forward earnings, FIT is a safe investment that will continue to outperform expectations.
Growth Stocks to Buy: Amazon.com, Inc. (AMZN)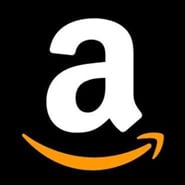 Amazon might be the most impressive growth company in all the world, even more so than Facebook.
Why?
It's not easy to grow 22% next year on top of $137 billion in revenue. Notably, that $137 billion will be after AMZN grows 28% this year.
Amazon just keeps delivering double-digit growth in its e-commerce business, while its AWS cloud segment is on pace to be worth $300 billion, or maybe more, because of its growth.
There is simply no way to imagine that this company will slow down.
In retrospect, its market share is nowhere near that of Wal-Mart Stores, Inc (NYSE:WMT), and it is just now getting into the online grocery space. Thus, there is potential for continued double-digit growth for many years, especially as AWS grows to be worth a larger chunk of overall sales.
Growth Stocks to Buy: Alibaba Group Holding Ltd (BABA)


Alibaba Group Holding Ltd's (NYSE:BABA) e-commerce platforms are responsible for more gross merchandise volume than any other company in the world, even more than Walmart. That's impressive.
What's hard to fathom is that BABA will end the year with annual revenue of about $23 billion, and $29 billion next year. Given its GMV, one would think revenue would be higher. However, BABA creates revenue much like Facebook.
With that said, BABA's monetization rate is soaring, especially in mobile. Historically, BABA has prioritized the growth of its ecosystem and not monetizing its network. The tables have turned given its scale, which was seen during Alibaba's last quarter when its mobile take rate rose from 1.87% last year to 2.8%.
I think BABA can grow it take rate significantly higher, and that means accelerated growth for many years to come.
As of this writing, Brian Nichols did not hold a position in any of the aforementioned securities.