While the foreseeable future for the broad market may not be clear, there's one group that still moves independently of stocks as a whole — biotech stocks.



These stocks are still pushed and pulled by industry- and company-specific news, which is usually driven by progress (or lack thereof) of a pipeline.
To that end, a handful of biotech stocks have some major catalysts in store for the fourth quarter of 2016. These events have a very good shot at moving stocks after, or even before, the news is released.
Here's a closer look at the 10 names that could serve up the most fireworks over the course of the coming three months.
Biotech Stocks to Watch: Celldex Therapeutics (CLDX)


Celldex Therapeutics, Inc. (NASDAQ:CLDX) is the first of the major biotech stocks scheduled to release an update on a pretty important drug this quarter; look for news on Oct. 8 concerning melanoma treatment glembatumumab vedotin. And that's a firm date too. Celldex is slated to present an update on the therapy at the European Society for Medical Oncology Congress.
Glembatumumab vedotin is a fully-human monoclonal antibody-drug conjugate. It targets glycoprotein NMB, which is a protein overexpressed in breast cancer and melanoma cells and has been linked to a cancer cell's ability to metastasize.
Although CLDX stock has been sliding backward for a year and a half now, it does have an ace up its sleeve. It's recently hired a 25-year industry veteran, Elizabeth Crowley, as chief product development officer, as the company is building its drugs from the ground up with approval and marketing potential in mind.
Biotech Stocks to Watch: Acadia Pharmaceuticals Inc. (ACAD)


Despite all the time, not to mention the hundreds of millions of dollars, spent developing a therapy to treat Alzheimer's disease, the industry still only has a better idea of what doesn't work than what actually works. Acadia Pharmaceuticals Inc. (NASDAQ:ACAD) may be close to turning that tide.
For the record, Acadia Pharmaceuticals isn't taking broad aim at Alzheimer's. Rather, its leveraging its drug Pimavanserin to treat psychosis related to Alzheimer's disease.
Still, that's a symptom common among Alzheimer's patients, and investors have bolstered confidence on the drug in that Pimavanserin has already been approved to combat hallucinations and delusions associated with closely-related Parkinson's disease.
It's only a phase 2 update due in Q4, but a lot of eyes are on ACAD and its work in this tough battle.
Biotech Stocks to Watch: Theravance Biopharma (TBPH)

The exact date Theravance Biopharma Inc (NASDAQ:TBPH) intends to release a phase 3 update on COPD treatment Revefenacin isn't known. The company simply said in a prior communication with the market it would be sharing an interim look at the trial's progress sometime in early Q4.
Revefenacin is a once-daily, long-acting nebulized muscarinic antagonist, or LAMA. If approved, it would be the first nebulized (converted into a mist and breathed into the lungs) LAMA COPD therapy, though many COPD sufferers are familiar with and willing to use nebulized treatments.
The COPD market is worth more than $11 billion per year.
Biotech Stocks to Watch: The Medicines Company (MDCO)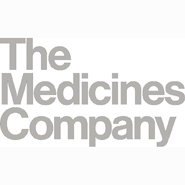 Another of the key clinical-trial dates traders may want to mark on their calendars is Nov. 15. That's when The Medicines Company (NASDAQ:MDCO) is going to deliver an update on not one developmental program, but two.
One of them is a phase 2 interim update on PCSKsi, as a therapy for atherosclerotic cardiovascular disease (or ASCVD). PCSK9si is an RNAi drug that utilizes Alnylam Pharmaceuticals' proprietary enhanced stabilization chemistry conjugate delivery platform. It is believed PCSKsi can reduce PCSK9 levels as well as lower LDL-C — one of the "bad" cholesterols levels.
The other update will look at how well MDCO-216 has treated acute coronary syndrome (or ACS). This phase 2 drug is particularly promising in that it may actually remove plaque buildup on artery walls, as opposed to just filtering out of the bloodstream.
The updates will be made as presentations at the American Heart Association's Scientific Sessions conference.
Biotech Stocks to Watch: Dynavax Technologies (DVAX)


Add Dynavax Technologies Corporation (NASDAQ:DVAX) to the list of biotech stocks to watch on or a little before Dec. 15. That's when the company is going to get a yay or nay from the Food & Drug Administration about Heplisav-B as a treatment for hepatitis B in people with type 2 diabetes
The saga has already become tense. The original PDUFA date of Sept. 15 was postponed until mid-December to give the agency time to consider answers to questions it had for Dynavax. And this is the same drug that was implicated in some autoimmune disorders back in 2013. Although historical stumbles don't outright preclude an approval, they don't exactly bode well either.
On the other hand, this is a sliver of the market that is underserved, and Heplisav-B has performed well. The most recent look at phase 3 results showed the treatment created seroprotection in 90% of participants versus only a 65% response for the go-to HBV treatment Engerix-B.
Biotech Stocks to Watch: Cempra (CEMP)

Like The Medicines Company, Cempra Inc (NASDAQ:CEMP) doesn't have just one, but two big clinical-trial dates slated for the fourth quarter. Unlike The Medicines Company, these aren't just progress reports on the company's R&D. These are full-blown PDUFA (FDA decision) dates, and they're back to back.
The first date worth noting is Dec. 27. That's when the agency will make a ruling on the oral version of Solithera as a treatment for community-acquired bacterial pneumonia (or CABP). The second date that should prompt current and would-be owners of CEMP to buckle up is Dec. 28. That's when the FDA is going to give a thumbs up or a thumbs down on the injectable version of Solithera as a treatment for CABP.
Solithera is a macrolide (and the first fluoro-ketolide) which has proven to be effective on macrolide-resistant bacteria. Phase 3 testing showed it to be more effective than alternatives like azithromycin or clarithromycin against these particular bacterial strains.
Biotech Stocks to Watch: Advanced Accelerator Application (AAAP)

Advanced Accelerator Application SA (ADR) (NASDAQ:AAAP) isn't exactly one of the better-known biotech stocks. Its drug Lutathera isn't a showstopper either. Indeed, most investors don't even know what the term "inoperable progressive midgut NETs" means.
Yet, the fact that the FDA has opted to give Lutathera a priority review points to perceived need and the odds it will be well-received by the agency.
NETs are neuroendocrine tumors … tumors that can appear anywhere in the body, but are most commonly found within vital organs or within the gastrointestinal tract. Lutathera showed a statistically significant reduction of disease progression or death (79% better) versus the results achieved with a double dose of the standard NETs treatment Octreotide LAR.
The PDUFA date is scheduled for Dec. 28, before New Year's and after Christmas, when many investors may not be watching the market all that closely.
Biotech Stocks to Watch: Puma Biotechnology (PBYI)

The last three of the top ten biotech stocks to watch this quarter don't have specific dates to mark on your calendar. Rather, these companies have simply said updates were due sometime during Q4. The updates could come at any time, so interested parties may want to keep close tabs on all three names on the chance any of these names delivers a notice that news is on the way on a specific date.
The first of these organizations worth putting on your watchlist is Puma Biotechnology Inc (NYSE:PBYI), which is developing Neratinib as a stand-alone therapy for hormone receptor-positive breast cancer patients. Phase 2 data is due out sometime in the fourth quarter.
Neratinib is also being tried as part of a combination treatment for HER2 breast cancer, however, so don't be surprised if the company delivers an update on that front as well.
It's encouraging that Neratinib was already recently approved for a significant set (the HER2+/HR-) of breast cancer sufferers.
Biotech Stocks to Watch: Medivation (MDVN)


Prostate cancer continues to vex the healthcare industry. Though good treatments like docetaxel are available, there's no showstopper therapy to treat the disease. Medivation Inc (NASDAQ:MDVN) may get its chance to put a game changer on the market … or at least a portion of it. Xtandi, for metastatic castrate-resistant prostate cancer, has a PDUFA date of Oct. 22.
Xtandi, an androgen receptor inhibitor, was already approved as a treatment for prostate cancer back in 2012. The company just wants to widen its approved uses. In phase 3 trials, progression-free survival of Xtandi users at the twelve-month mark was 65%, versus only 14% for those not using the drug.
Xtandi works by preventing the union of androgen — a male hormone — and androgen receptors in prostate cancer cells. It's been found, when this connection can be blocked, that it may cause the cancer cell to stop replicating itself.
As a note, Pfizer Inc. (NYSE:PFE) shareholders should be watching this one, as the pharma outfit bought Medivation in August.
Biotech Stocks to Watch: GW Pharmaceuticals (GWPH)


Last but not least, GW Pharmaceuticals PLC- ADR (NASDAQ:GWPH) is one of the biotech stocks with the potential to make waves this quarter.
GW Pharmaceuticals — arguably the only legitimized cannabis-based drugmaker — has already won approval of its Sativex as a therapy for multiple-sclerosis spasticity in several countries outside of the United States.
Now the company wants to introduce it as a treatment for for the disease's symptoms here at home, as well as a therapy for cerebral palsy. GW Pharmaceuticals is also expected to deliver some sort of update on GWP-42002 and GWP-42003 as treatments for glioma sometime this quarter.
Most of the trials are only in phase 2 testing at this time. The news in the aggregate has the potential to move the stock all the same, however, not so much because of the need, but because more progress on this cannabis front adds credibility to everything GWPH is doing.
As of this writing, James Brumley did not hold a position in any of the aforementioned securities.