Income is still the name of the game for many investors. And you really can't get much higher in terms of income than master limited partnerships. MLPs have become a popular destination for investors as their unique tax-structure allow them to pass-through much of their cash flows as large distributions. Many times, in the 5 to 7% range.
But that high yield for MLPs has some investors thinking twice about adding the asset class to a portfolio.
The second guessing comes the threat of rising interest rates. After all, most high-yield investments fall when rates rise. And MLPs are no different right? Well, perhaps not.
As it turns out, MLPs do drop initially. But after that, it's game on as their faster than inflation/interest rates of dividend growth take hold. In the end, MLPs managed to outperform other high-yielding asset classes like REITs and utility stocks during rising rate environments. In fact, the last time interest rates rose, MLPs with the best dividend growth managed to return a whopping 155% over the three-year period.
Simply put, investors looking for income should continue to look toward MLPs to fill that need.
And here's seven of them to buy today:
High-Yield MLPs: Enterprise Products Partners (EPD)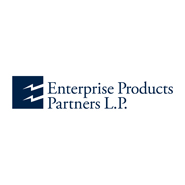 Dividend Yield: 6.3%
When it comes to MLPs, strength really does come down to size. And you can't really get much larger than Enterprise Products Partners L.P. (NYSE:EPD).
EPD has a large, diverse asset base across multiple energy commodities. This includes nearly 50,000 miles worth of pipelines, salt cavern storage, 24 natural gas processing plants, export/import terminals, barges and other midstream holdings. All of which are located in the areas of the country that continue to see strong production profiles and reserves. Perhaps more importantly, the vast bulk of Enterprise's assets are tied to take or pay, long-term, toll-road like contracts.
That huge size and focus on cash flow assets has worked to EPD's advantage over the years. Investors have especially benefited. EPD managed to increase its distribution by 5.2% at the beginning of autumn. That bump up in its dividend, represents the 58th overall dividend increase and 49th consecutive quarterly increase since its IPO in 1998.
Driving those increases have been organic growth and new instantly accretive projects, as well as a healthy dose of buyout activity. Opportunities such as LNG and condensate exports will keep EPD's dividend humming for quite a while.
At the end of the day, EPD is one of the best MLPs to buy — forget about the fact that it's one of the highest yielding.
High-Yield MLPs: Tesoro Logistics (TLLP)


Dividend Yield: 7.3%
The best MLPs are the ones that have a great relationship with their parent or general partners. Tesoro Logistics LP (NYSE:TLLP) is one of those MLPs.
Originally, TLLP was created to hold all of refiner Tesoro Corporation's (NYSE:TSO) pipeline and terminaling assets. These were all the pipelines that fed TSO's refiners with crude oil and took away all the refined gasoline, heating and jet fuel. This relationship was/is a guaranteed source of cash flows and payments directly into TLLP's coffers.
As TLLP's bank accounts have gotten fat, it has used much of this extra cash to expand outward by adding oil products and natural gas pipelines, storage tank farms and terminal/trucking assets. This includes adding gathering/trunk lines in faster moving shale areas such as the Bakken.
The steady source of cash from its parent as well as its successful growth initiatives has helped TLLP become a dividend stalwart. Tesoro Logistics has managed a 19% compound annual dividend growth rate since its initial public offering in 2011.
Despite its strong history and performance, TLLP still yields a high 7.3%. This may be one of the biggest deals in the world of MLPs.
High-Yield MLPs: Sunoco LP (SUN)

Dividend Yield: 11.6%
A double-digit sized yield is enough to scare most investors away. But in the land of MLPs, outsized yields can be commonplace. But there is nothing "common" about Sunoco LP (NYSE:SUN)
Unlike its former namesake, today's SUN isn't a refiner of crude oil. Those assets are long gone. What mega-MLP Energy Transfer Equity LP (NYSE:ETE) did keep when it purchased SUN was its vast distribution network.
SUN's main business is to distribute gasoline to convenience stores, independent dealers, commercial customers and distributors. It does this through its huge network of storage facilities, terminals and a mega-sized trucking fleet. The firm also owns and operates around 1340 convenience stores under the Sunoco, Stripes and A-Plus brands. It's a pretty boring business with steady margins.
And that's where much of SUN's growth is coming from.
ETE owns more than 1650 convenience stores under its umbrella. It has plans to drop these stores and their assets into SUN over the next few years. Those drop-downs will add instant cash flows to Sunoco's bottom line. At the same time, SUN has been pretty good at buying out mid-sized regional rivals to add to its portfolio of holdings.
Ultimately, SUN should be successful at growing its payout over time. And considering that it's already 11%-plus, that would be a mighty feat indeed.
High-Yield MLPs: Oneok Partners LP (OKS)


Dividend Yield: 7.63%
If natural gas really is the future, then Oneok Partners LP's (NYSE:OKS) future's so bright, it has to wear shades.
OKS is 100% focused and devoted to natural gas. This focus includes a hefty amount of interstate transmission pipelines, as well as plenty of natural gas gathering lines and storage capacity — all throughout key production regions in the U.S. All in all, Oneok owns nearly 37,000 miles worth of natural gas and natural gas liquids pipelines.
That's a good part. The bad part is that part of this natural gas focus has been on natural gas liquids (NGLs) processing. Unlike the pipelines, NGL processing is based on commodity prices. With oil crashing over the last two years, OKS has suffered here. It also helps explain why it kept its dividend static for eight quarters now.
But oil prices — which NGLs are based off of- has been rising and OKS has been reducing its exposure to non-fee based businesses. These efforts should help strengthen OKS former path of dividend growth in the near future. In the meantime, investors can snag on the highest yielding MLPs and clip a nearly 8% dividend.
High-Yield MLPs: MPLX LP (MPLX)

Dividend Yield: 6.44%
Like previous pick Tesoro Logistics, MPLX LP (NYSE:MPLX) was set up to own its refiners — Marathon Petroleum Corp (NYSE:MPC) refinery feeding pipelines. But MPLX has taken that concept and ran with it. It now owns thousands of miles worth of pipelines, NGL processing assets, storage terminals, shipping ports and even a butane salt cavern storage facility.
The real game changer for MPLX was its purchase of rival MLP MarkWest.
The MarkWest provided many of the natural gas focused assets in the regions such as the Marcellus and Utica shales and instantly vaulted MPLX into the top tier of midstream firms operating in these regions. It also gave it some instantly available cash for distributions.
It also gave it an avenue for future growth. Even today, the Marcellus is lacking in needed midstream infrastructure. Using MarkWest's system as a guide, MPLX has plans for several gas processing plants, as well as multiple pipelines and transportation systems for liquids in the region. While these pipelines don't provide the stability of funneling fuel into Marathon's refiners, they do offer growth potential.
That growth should help keep MPLX's growing as well. the MLP has managed to increase its dividend 15 consecutive quarters for a CAGR of 20%.
High-Yield MLPs: GasLog Partners LP (GLOP)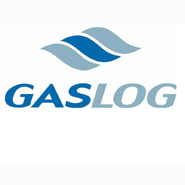 Dividend Yield: 9.3%
The key to finding great MLPS with growing dividends, is to find those that have plenty of drop-down potential. Sure rising cash flows for an asset helps. But nothing boosts a dividend faster than adding an instant asset to a MLP.
GasLog Partners LP (NYSE:GLOP) has the ability to be one of those MLPs.
GLOP owns and operates liquefied natural gas tankers. With the growth of LNG usage for power generation across the world, these specialized tankers remain in high demand. Meaning, it costs a lot of moola to rent one for shipment. The real gain for GasLog is ability to drop down new builds into GLOP.
The firm currently has seven vessels under construction. According to analyst at Jefferies, six of those boats will be delivered between 2016 and 2019. The real beauty is that these ships already have medium — to long-term contracts already attached to them. Jefferies estimates that GLOP will be about to add one or two of these a year. Given the attached contracts, that could provide an instant boost of cash to GasLog's 9.3% dividend.
The key for GLOP is focusing on the future and those drop-downs, not the near-term picture.
High-Yield MLPs Doling: Alerian MLP (AMLP)
Dividend Yield: 8.7%



MLPs are on area where investors don't have to sacrifice yield in order to gain diversification benefits. You can buy a basket of MLPs via an ETF and still score a high yield.
At nearly $9 billion in assets, the Alerian MLP (NYSEARCA:AMLP) is the largest ETF that tracks MLPs. Specifically, the fund's underlying index focuses on midstream firms. So all the firms that own pipelines, gathering, terminaling and other infrastructure assets. There's no gas stations or boats here. AMLP's 25 holdings include the bulk of the MLPs on this list as well as other stalwarts like Buckeye Partners,L.P. (NYSE:BPL) and Spectra Energy Partners, LP (NYSE:SEP).
The real beauty is that the ETFs 25 holdings generate plenty of dividends for investors. Even with that many holdings, AMLP still managed to payout 8.6% in dividends. But the wide range of MLPs under its ticker does provide some protection. There have been a few dividend cuts in the sector recently. Owning them all prevents that as a factor.
Expenses for AMLP run at just 0.85%, or $85 per $10,000 invested.
As of this writing, Aaron Levitt did not hold a position in any of the aforementioned securities.