U.S. equities notched fresh record highs on Thursday thanks to comments from President Donald Trump that specific tax reform plans — something "phenomenal" in his words — would be announced in the next two or three weeks. This single handedly revitalized the pro-Trump dynamic on Wall Street that had faded in recent days amid political bickering, a poorly received immigration clampdown and worries over possible trade wars.
This also restores some of the early presidency momentum that had been lost amid, for instance, reports of difficulties with plans to replace Obamacare, enact a border adjustment tax and possible drags on the national debt.
In the end, the Dow Jones Industrial Average wafted up 0.6%, the S&P 500 moved up 0.6%, the Nasdaq also moved up 0.6% and the Russell 2000 finished 1.5% higher. Treasury bonds came under pressure, snapping a four-day winning streak; the dollar was strong against the yen; oil gained 1.3%, despite some very bearish inventory data earlier this week; and gold drifted lower.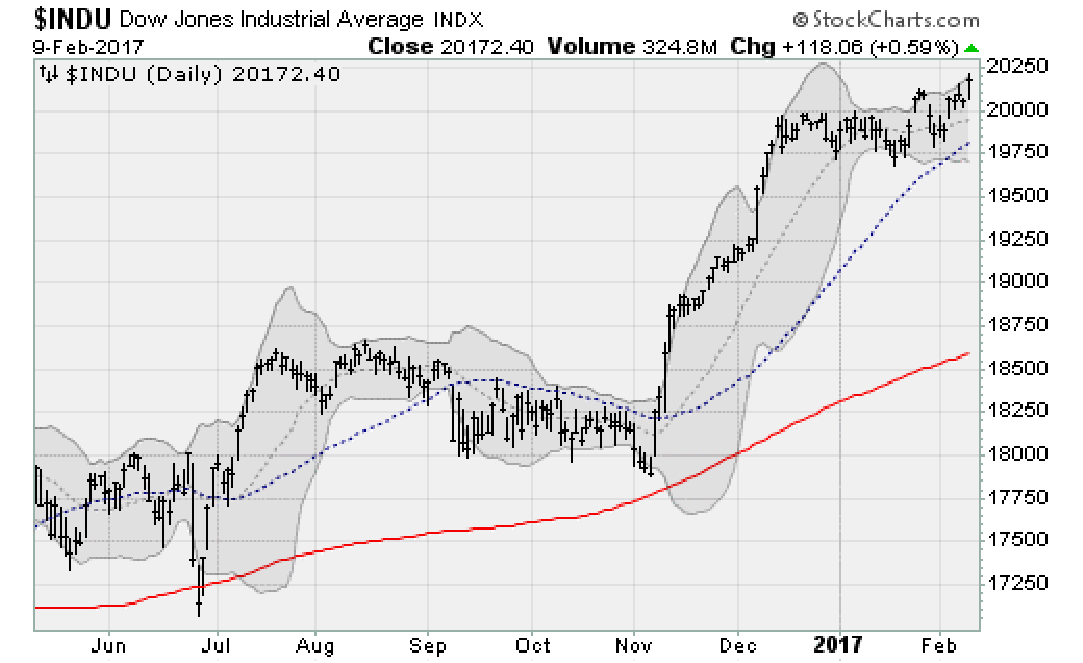 As is wont to happen during "Trump-flation" rally days, bank stocks led the way higher with a gain of 1.4% on net interest margin hopes. Energy stocks followed with a gain of 0.9%. Iron miner Cliff's Natural Resources Inc (NYSE:CLF) surged 19.4% thanks to a big fourth-quarter earnings beat on strong revenue growth. Helpdesk services supplier Zendesk Inc (NYSE:ZEN) gained 15.5% thanks to better-than-expected results on a 40% increase in billings from last year. Kellogg Company (NYSE:K) gained 4% on earnings.
On the downside, yield-sensitive utilities fell 0.8%. Twitter Inc (NYSE:TWTR) plunged 12.3% after Q4 revenues missed on a 1% drop in ad sales — the first ever in the company's history. Forward operating earnings guidance was more than 50% the mid-point consensus. The Coca-Cola Co (NYSE:KO) fell 1.8% despite reporting in-line earnings on better-than-expected revenues. Organic sales grew 6% on price and mix; yet guidance disappointed.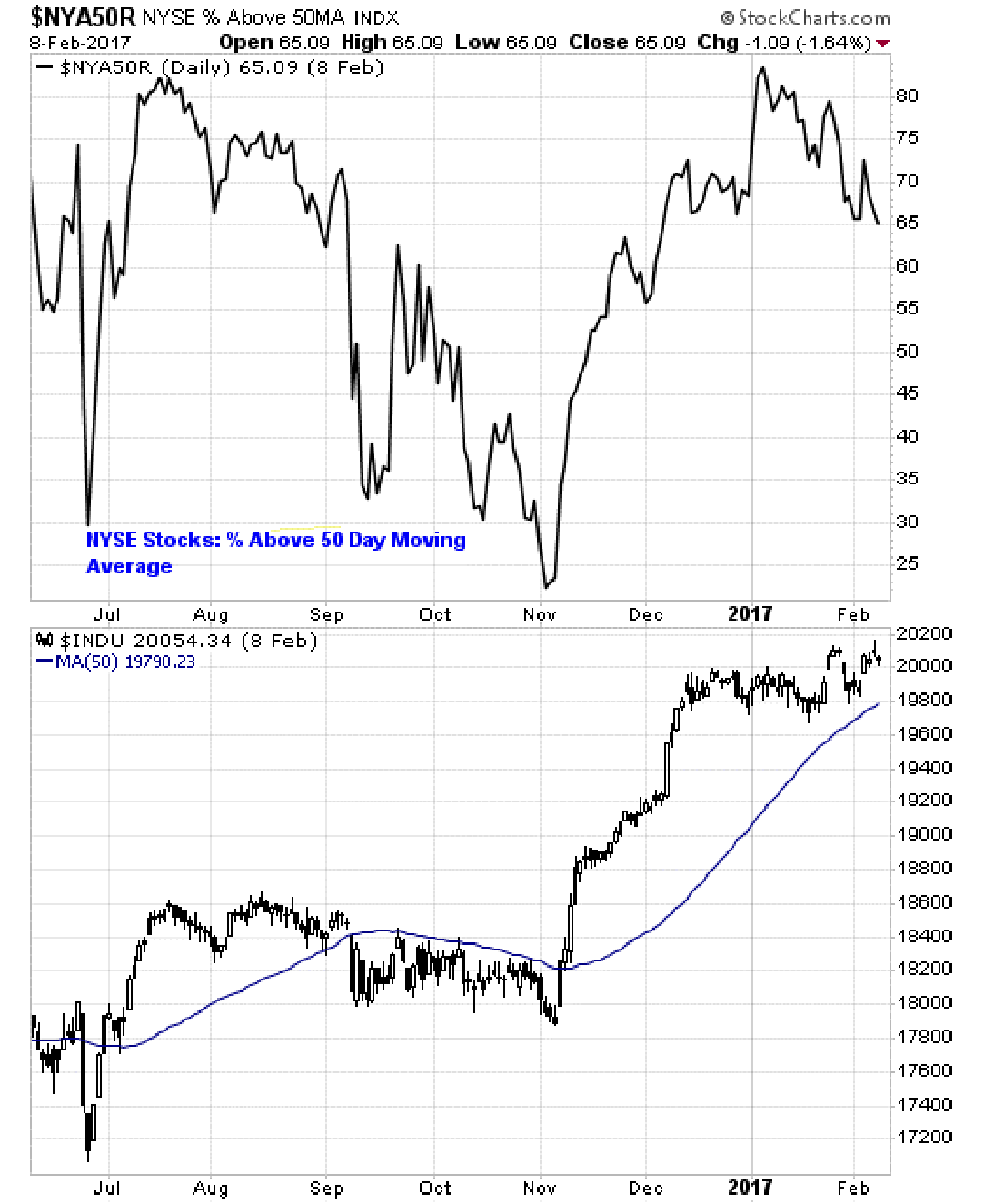 While stocks are breaking out — pushed by the largest short-covering squeeze today since the election — the technical and sentiment headwinds continue to build. Volatility is plumbing historic lows. Sentiment is off-the-charts bullish. And breadth continues to narrow, as shown above.
Investors would do well to stay cautious here.
Anthony Mirhaydari is founder of the Edge and Edge Pro investment advisory newsletters. A two-week and four-week free trial offer has been extended to InvestorPlace readers.