Just when you thought things couldn't get any weirder in Washington, the Donald Trump administration proves us wrong. In a bizarre series of rapid-fire staff changes, the White House is trying new directions. However, it's doing so at great cost. News media is blasting the seemingly chaotic environment. And amid the cacophony, Mexican stocks have quietly emerged as standout performers.
This is not the course President Trump originally envisioned for his administration.
Running on a campaign promise to "drain the swamp," instead, the American public is treated to "retain the swamp." In a matter of weeks, the President let go White House chief of staff Reince Priebus, communications director Anthony Scaramucci and press secretary Sean Spicer. No matter what the specific reasoning, the optics certainly aren't favorable.
The administration needs to quickly put the drama aside and strategize for the future. Airing dirty laundry in public, such as openly criticizing Attorney General Jeff Sessions, is counterproductive. The extracurricular activities also impede the White House in any efforts towards enacting pro-business economic policies, which is Trump's forte. But the ongoing drama sits just fine for investors of Mexican stocks.
What seemed like a death knell for our neighbors south of the border has turned into a veritable fiesta. Rather than reacting to every presidential outburst on Twitter Inc (NYSE:TWTR) with their own fiery reactions, Mexico is "reading" Trump. What they have discovered is a White House that talks tough, but doesn't necessarily deliver on its threats.
It wouldn't be too much of a stretch to say that Trump emboldened Mexico. The proud nation would love nothing more than to prove Trump wrong at his own game. Here are three Mexican stocks to buy with a distracted White House.
Mexican Stocks to Buy: iShares MSCI Mexico Capped ETF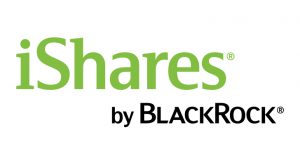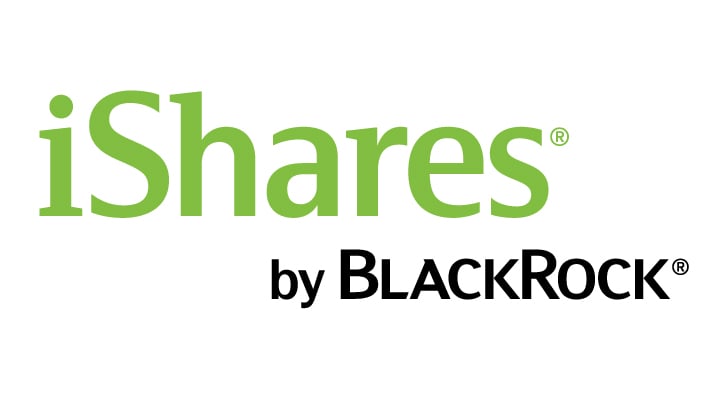 During the initial months of the Trump presidency, U.S.-Mexico relations appeared to become a war of attrition. Political insiders and Trump supporters expected the President to beat down the Mexican government with hardball antics. Once thoroughly exhausted, Mexico would capitulate. However, with the White House embroiled in controversy one after the other, the strategy is backfiring. The benchmark iShares MSCI Mexico Inc. Mt. Idx. (ETF) (NYSEARCA:EWW) is instead up over 28% year-to-date.
Due to the strong technical momentum, I doubt that EWW is a "flash in the pan." Before the end of this year's first quarter, the exchange-traded fund blew past its 50- and 200-day moving averages. Furthermore, we haven't seen such price levels since the first half of 2015. After a disappointing 9% loss last year, EWW investors are definitely enjoying the fruits of their patience and steadfastness.
Although President Trump prides himself as a negotiating king, the constant tweeting and the unnecessary drama has weakened his position. In economic treaties like the critical NAFTA, the U.S. is perceived as the pivotal leader. Now, it looks like an unreliable partner. Furthermore, a chaotic White House gives Mexico a psychological edge. The country can push its own agenda, citing critical cooperative efforts.
Unexpectedly, a Trump administration may be the best thing that happened to Mexico. That's why EWW belongs on any list covering Mexican stocks to buy.
Mexican Stocks to Buy: Cemex SAB de CV (ADR)
Throughout his campaign rallies in 2016, then-candidate Trump promised to rebuild American infrastructure with American companies. No more will this great nation have to suffer the ignominy of Japanese manufacturer Komatsu Ltd (ADR) (OTCMKTS:KMTUY) supplant Caterpillar Inc. (NYSE:CAT). Better yet, he was going to put blue-collar citizens back to work, especially towards building "The Wall."
Unfortunately, results are mixed. While Caterpillar and Deere & Company (NYSE:DE) are up double-digits in 2017, the Dow Jones U.S. Heavy Construction Index is off more than 10%. But there's nothing mixed about Mexican cement and construction material provider Cemex SAB de CV (ADR) (NYSE:CX).
Like other Mexican stocks, CX was looking ugly in our election's immediate aftermath. On Nov. 10, just two days after the election, CX was down nearly 10% in the markets. But in the new year, Mexico quickly assessed the situation and charted a path to a partnership with Trump's America. In contrast, the White House has demonstrated anything but a steady and reliable hand.
For CX investors, they're riding a substantive wave of both government programs and private sector investments towards Mexican infrastructure. The need to prove Trump wrong combined with a sense of urgency has catapulted the Central American nation's efforts.
Be sure to add Cemex to your Mexican stocks to buy list!
Mexican Stocks to Buy: Grupo Televisa SAB (ADR)
Unless you've been living in a doomsday bunker with no communication to the outside world, you're well aware that President Trump has a love-hate relationship with the media. Stroke his ego, and you're on the love column. Report anything less than flattering, and you're "fake news." But to media personalities everywhere, Trump is soundbite gold. No company understands this better than Grupo Televisa SAB (ADR) (NYSE:TV).
Among Mexican stocks to buy, TV sells itself. Grupo Televisa wields a massive network of entertainment and news programming. It also owns Mexican distribution rights for popular American sports leagues, such as MLB and the NFL. Anyone that watches pro football knows how important Mexican market penetration is to the NFL. Furthermore, TV has an exclusive contract with Univision, which allows Grupo's original content to be distributed in the U.S.
I don't need to spell out the positive implications. According to the Pew Research Center, more than 55 million Hispanics live in the U.S. This is a lucrative demographic that TV is hitting every time they open their mouth. And I don't think it's any overstatement at all that Hispanic-centric content has skyrocketed under President Trump.
The seemingly perpetual drama at the White House only emphasizes the argument of TV being one of the best Mexican stocks to buy.
As of this writing, Josh Enomoto did not hold a position in any of the aforementioned securities.