When it comes to dividends, a large headline yield isn't always the best choice. The reality is, stocks that grow those dividends consistently over time are actually better bets for portfolios. The combination of steadily higher dividends and capital appreciation from investors wanting those increases makes dividend growth stocks a potent choice for most portfolios.
In fact, dividend growth stocks — as represented by the Morningstar Dividend Growth Index — have managed to beat regular stocks as well as broad measures of dividend stocks over 1-year, 3-year, and 10-year periods through 2017.
With dividend growth stocks being such a cornerstone to healthy portfolio returns, it makes sense to focus on them. But finding top quality dividend growth stocks can be difficult.
And with that, here are five great dividend stocks with wonderful dividend growth behind and ahead of them.
Dividend Growth Stocks to Buy Today #1: Jones Lang LaSalle Inc (JLL)
Don't let Jones Lang LaSalle Inc (NYSE:JLL) measly headline 0.48% dividend yield fool you. JLL is a monster dividend growth stock and has managed to grow that payment by over 270% in just a decade. The reason why it's so low is that JLL stock has also appreciated like crazy in that time.
All of this growth comes from JLL's underlying businesses.
JLL is one of the largest real estate managers, brokers, researchers, consultants, etc. on the planet. That's a unique position to be in. That's because Jones Lang LaSalle doesn't own physical buildings, but provides the services for other owners or buyers. Fee revenue is the name of the game. What it really does is create some crazy good margins for the firm. Overhead is minimal as its biggest expense is on people.
JLL's return on equity (ROE) ratio is around 12%, while it has realized average EPS growth of 11.4% over the last five years. Those numbers trounce the industry average. As a result, JLL has a fortress-like balance sheet, high cash flows and ability to share the wealth with its investors. So while its yield is low, Jones Lang LaSalle has the goods to keep growing it.
It's just that investors keep snagging up shares of this dividend growth stock at every turn.
Dividend Growth Stocks to Buy Today #2: Snap-on (SNA)
Selling screwdrivers, wrenches and other hand tools may not seem that exciting, but that's what makes it a great investment.
Snap-On Incorporated (NYSE:SNA) manufactures a variety of tools, equipment and repair information systems for grease monkeys worldwide. Many mechanics swear by Snap-on's better-made products. And with a simple socket wrench set costing nearly $300, SNA isn't exactly going after the small-time here.
Even better is that SNA has continued to increase its product line-up with tech. Computer-based automotive diagnostics equipment and other high-tech goods are now standard in every garage across the nation. And Snap-On sells a ton of these expensive and high-margin products each year. In fact, those products have helped drive SNA's latest 10.4% earnings increase last quarter.
Even better is that the firm continues to drive its dividend as well.
SNA has paid dividends without interruptions or reductions since 1939. And with its latest 15.5% jump to its payout, Snap-On has managed to increase that payout for 80 straight years. Talk about a serious dividend growth history.
Dividend Growth Stocks to Buy Today #3: Texas Instruments (TXN)
Name the first big tech trend that pops into your head. Cloud computing? Big Data? A.I.? it doesn't matter, they all require plenty of semiconductors to function. And for Texas Instruments (NYSE:TXN) that's great news.
TXN makes both boring analog chips — like the kind in your dishwasher — as well as more exciting fare for heads-up displays, motion controllers, touch screens, etc. So, in one hand, TXN has plenty of steady cash flows from its analog business. The other is filled with higher-margined chips that provide it with amazing profit boosts.
It all translates into some pretty amazing dividend growth.
Last year, TXN managed to raise its payout by 24%. That represents the 14th consecutive year of dividend increases. Even better was that this increase only represented about 47% of Texas Instruments free cash flows. That means there's plenty more gas in the tank to boost its dividend further. That is before and boosts to earnings or revenues.
In the end, TXN is one great tech dividend growth stock to own.
Dividend Growth Stocks to Buy Today #4: Becton Dickinson and Co (BDX)
Thanks to the nature of healthcare and the need for cleanliness, many of items used by hospitals, doctor's offices and clinics are single-use, one-time-only products. Think things like syringes, catheters and IV tubing. And in the constant need to replenish and have these items on hand, Becton Dickinson and Co (NYSE:BDX) has thrived and become a huge cash cow.
BDX is one of the world's largest producers of needles, syringes, and other sharps-related devices. BDX's catalog spans everything from diabetes/insulin needles, catheters, and vaccines to more complicated fare like regional anesthesia products and drug delivery products. All of these things are designed to be single use — which has doctors and hospitals coming back to BDX every month to re-up their supplies.
The bulk of its sales come from these items, which helps explain why its buying rival C. R. Bard, Inc. (NYSE: BCR) to add complimentary items to its catalog. The steady nature of these items have continued to boost BDX cash flows and its dividend over the long haul. Adding the touch of growth has been BD's continued focus on higher tech medical devices and higher margined products such as gene sequencing, IV machines and other multi-use equipment.
Putting it all together results in a stock that has increased it's nearly 950% since its IPO back in the 1960's.
Dividend Growth Stocks to Buy Today #5: iShares Core Dividend Growth ETF (DGRO)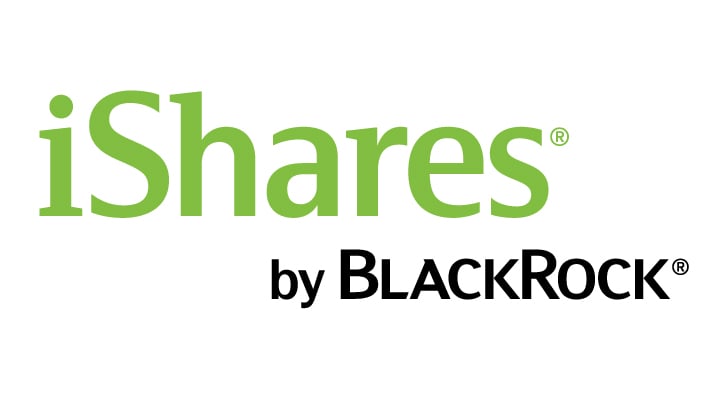 Perhaps the best way to add a dash of dividend growth stocks isn't just one or two names, but about 456 of them. And that's what they get with the iShares Core Dividend Growth ETF (NYSEARCA:DGRO).
DGRO tracks the previously mentioned Morningstar US Dividend Growth Index. With it, investors get access to large- and mid-cap stocks that have histories of raising their dividend payouts. Stocks in the index are screened for sustainability of dividend growth, meaning, DGRO will kick out any firm that has shaky financials or poor cash flows in order to keep the dividend growth going. Top holdings include dividend stalwarts like Microsoft (NASDAQ:MSFT) and J.P. Morgan (NYSE:JPM).
The ETF currently yields 2.18%. And while that may seem low, remember, the idea here is about total returns. Dividends plus capital appreciation is what dividend growth investing is all about. To that end, DGRO has been pretty good.
Since its inception in 2014, the ETF has managed to produce average annual returns of over 12%. That's actually better than the overall market.
In the end, DGRO and its low 0.08% — or $8 per $10,000 invested — expense ratio could be the best way to bet on dividend growth stocks.
As of this writing, Aaron Levitt did not hold a position in any of the aforementioned securities.