The healthcare sector, the third-largest sector allocation in the S&P 500, is usually viewed as a defensive space, but within the space lie plenty of growth opportunities — and much of the healthcare sector's growth appeal comes by way of biotechnology stocks.
Indeed, data support the notion that biotechnology stocks offer outperformance potential over diversified healthcare benchmarks. Over the past 10 years, the Nasdaq Biotechnology Index is up nearly 398% while the more diversified Health Care Select Sector Index is up "just" 301.4%. So while many traditional healthcare exchange-traded funds (ETFs) feature ample allocations to biotech stocks, investors desiring the full effects of this area's growth potential may want to consider dedicated biotech funds.
Yes, biotech stocks and ETFs have scuffled against the healthcare sector this year, but the following five funds offer significant upside potential if biotech stocks bounce back.
Biotech ETFs to Buy: Loncar Cancer Immunotherapy ETF (CNCR)
Expense ratio: 0.79% per year, or $79 on a $10,000 investment.
The Loncar Cancer Immunotherapy ETF (NASDAQ:CNCR) is made up of 30 companies that develop therapies aimed at treating cancer. As the ETF's name implies, it focuses on makers of immunotherapies, one of the hottest niches in the broader biotech space. CNCR is one of the few biotech ETFs offering broad-based immunotherapy exposure.
"Many immunotherapy companies may not be present in broad-based biotech ETFs or may be drowned out in their weighting by other therapeutic areas," according to Loncar research.
CNCR does offer long-term potential, too. Cancer spending totaled $107 billion in 2015, but that figure is expected to approach $180 billion in 2020. This biotech ETF's holdings include traditional pharmaceuticals and biotech stocks, such as Merck & Co., Inc. (NYSE:MRK), Gilead Sciences, Inc. (NASDAQ:GILD) and Novartis AG (ADR) (NYSE:NVS), as well as plenty of smaller growth companies.
CNCR is up 10% year-to-date, but down 11.5% over the past month. The fund resides slightly below its 200-day moving average, indicating buyers may want to wait for price action to improve before jumping.
Biotech ETFs to Buy: ALPS Medical Breakthroughs ETF (SBIO)



Annual fee: 0.5%
The ALPS Medical Breakthroughs ETF (NYSEARCA:SBIO), which has been receiving renewed attention this year, is an ideal biotech fund for investors who do not want to engage in stock-picking in some of the tougher-to-navigate corners of the biotech space.
Seasoned biotech investors know mid- and small-cap stocks (SBIO caps holdings' market caps at $5 billion) can be risk/reward propositions. SBIO cuts down on some of that risk by using a basket approach, featuring over 90 holdings.
SBIO's methodology further limits risk while potentially enhancing upside potential by only including financially sound companies with at least one drug in Phase II or Phase III Food and Drug Administration (FDA) trials.
Biotech ETFs to Buy: PowerShares Dynamic Biotechnology & Genome Portfolio (PBE)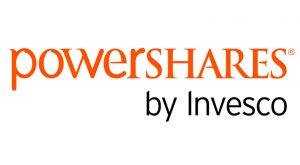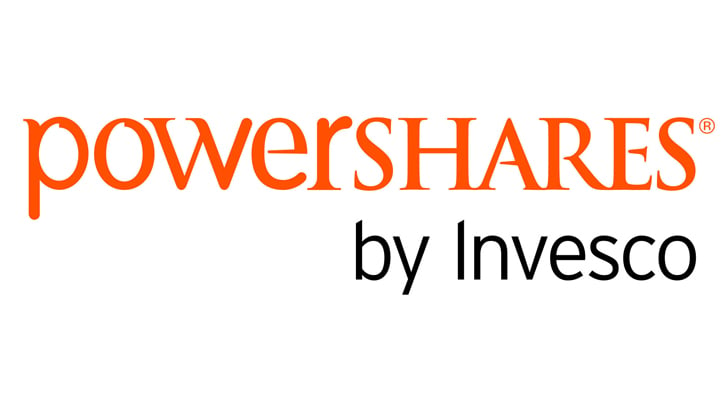 Expense ratio: 0.58%
The PowerShares Dynamic Biotechnology & Genome Portfolio (NYSEARCA:PBE) is a smart-beta spin on biotech ETFs. PBE, which has been around for nearly 13 years, tracks the Dynamic Biotech & Genome Intellidex Index.
That index evaluates stocks based on momentum, earnings momentum, quality, management action and value. PBE's use of the quality and value factors is particularly important when considering roughly two-thirds of the fund's holdings are classified as growth stocks and nearly 46% are small-cap stocks.
The average market capitalization on PBE's 31 holdings ins $20.50 billion. Over the past 24 months, PBE is outpacing the Nasdaq Biotechnology Index by more than 600 basis points while being only slightly more volatile than that biotech benchmark.
Biotech ETFs to Buy: ARK Genomic Revolution Multi-Sector ETF (ARKG)
Expense ratio: 0.75%
The ARK Genomic Revolution Multi-Sector ETF (NYSEARCA:ARKG) is an actively managed biotech fund, giving it the flexibility to offer investors exposure to myriad fast-growing healthcare industries and themes. ARKG can hold 30 to 50 stocks. Currently, the weighted average market value of the fund's holdings is $31 billion.
"Companies within ARKG are focused on and are expected to substantially benefit from extending and enhancing the quality of human and other life by incorporating technological and scientific developments, improvements and advancements in genomics into their business," according to the issuer.
Gene therapy stocks represent over 21% of ARKG's weight while targeted therapeutics and beyond DNA companies combine for over a third of the active fund's roster. ARKG is justifying its higher-than-category average fee by trouncing standard biotech and healthcare indexes over the past year.
Biotech ETFs to Buy: Virtus LifeSci Biotech Clinical Trials ETF (BBC)
Expense ratio: 0.79%
The Virtus LifeSci Biotech Clinical Trials ETF (NASDAQ:BBC) is another biotech ETF with a compelling niche focus, that being companies with potentially lucrative products that are still in the trial stages. Once those products come to life and made available for public consumption, some of BBC's holdings are removed when the fund is rebalanced, which occurs twice per year.
While not all of this biotech fund's holdings are micro- or small-cap names, the fund generally does not feature blue-chip pharmaceuticals and large-cap generic drugmakers.
BBC tracks the LifeSci Biotechnology Clinical Trials Index, which equally weights its holdings. BBC has been one of the best-performing biotech ETFs over the past year, returning nearly 40% over that span.
As of this writing, Todd Shriber does not own any of the aforementioned securities.