In a world of low-interest rates, investors look for yield wherever they can find it. One common choice has become high-dividend stocks. In the previous century, dividends did not compare well to bank interest rates. However, as interest rates fell in this century, many decided the equity risk of stocks was worth the higher yields that dividend stocks pay today.
These stocks tend to come from sectors which produce strong cash flows. Real estate often becomes a consistent source of these revenues. Real estate companies can choose to operate as real estate investment trusts (REITs). These REITs receive favorable tax treatment in exchange for paying at least 90% of their net income in the form of dividends. As a result, REITs pay an average dividend yield of 4.3%. This compares favorably to the average S&P 500 dividend yield of 1.8%.
Also, with some high dividend stocks included in the S&P 500, investors do not have to take on excessive risk to enjoy these yields. However, just because an S&P stock pays a high dividend does not make it a promising investment.
For example, Centurylink Inc (NYSE:CTL) pays a dividend of 11.2%. However, it has become a company in transition. As a result, it makes less profit than it pays in dividends. Hence that high dividend may not serve investors well. Likewise, Scana Corporation (NYSE:SCG) faces a troubled merger as well as costs it cannot recoup from abandoning construction on a nuclear power plant. Such overhangs dim much of the appeal of its 7.1% dividend yield.
However, some S&P 500 stocks pay high dividends without serious threats to the company's long-term ability to prosper. These four high dividend stocks in the S&P offer both safety and dividend yields exceeding 5%.
[Editor's Note: This story was originally published May 21, 2018. It has since been updated and republished to reflect new information.]
Kimco Realty Corp (KIM): Div. Yield: 6.9%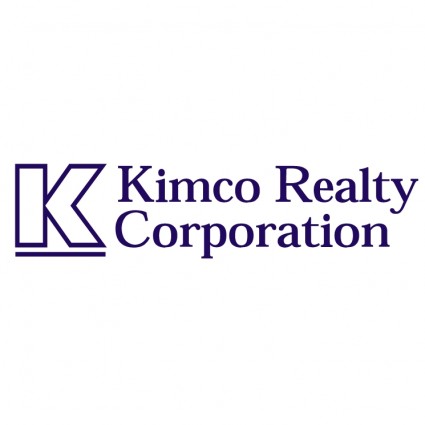 Kimco Realty Corp (NYSE:KIM) is a REIT that specializes in open-air shopping centers. The company owns 475 shopping centers, or about 81 million square feet of space. Most buildings are located in large metro areas in the U.S.
As a retail REIT, it has become a victim of Amazon.com, Inc. (NASDAQ:AMZN) and other e-commerce players as much of the retailing industry switches to online platforms. From a real estate perspective, an increasing percentage of retailing now takes place in lower-cost industrial spaces.
This has led to the KIM stock price losing more than half of its value at times over the last two years. Consequently, dividends have increased in this time. The yield is currently almost 7%.
Still, investors need to remember that brick-and-mortar retailing is not going away, it is merely shrinking. The stock also trades at a forward price-to-earnings (P/E) ratio of about 26. Moreover, analysts expect profit growth of about 5% per year over the next three years. While not impressive, it still represents growth. Also, with that growth presumably increasing the dividend, investors will enjoy strong cash flows from buying at these levels.
Investors have become wary of brick-and-mortar retail with the rise of e-commerce. However, this fear creates an opportunity to take advantage of the Warren Buffett adage of being greedy when others are fearful. With profits and dividends increasing in a challenging environment, investors should do well despite (or actually because of) the fear surrounding this sector and KIM stock.
L Brands Inc (LB): Div. Yield: 6.7%
Columbus, Ohio-based L Brands Inc (NYSE:LB) is a retailer best known for brands such as Victoria's Secret and Bath & Body Works. Like most brick-and-mortar retailers, the company has struggled against online competitors. The stock, which fell just short of $100 per share in late 2015 now trades at $36 per share.
While that drop in LB stock might discourage some, it also creates a compelling opportunity. The lower stock price takes the forward P/E ratio to about 12. Even better, the dividend yield has reached near 7%, making it one of the few high-dividend stocks in the retail industry. That payout also takes into account the dividend reduction that occurred last year.
Furthermore, analysts expect profits to bottom out at $3 in the upcoming fiscal year. After this year, profit growth is expected to resume.
This leaves two areas where buyers of LB stock can profit. The average P/E ratio for sellers of apparel (which makes up two-thirds of L Brands revenue) stands at about 20. Hence, the stock would have to almost double to reach an average valuation. Moreover, at $2.40 per share, the company can easily cover the cost of that dividend. As profit rise, perhaps LB stock can again approach the $5 per share dividend it paid in 2012.
Welltower Inc (WELL): Div. Yield: 5.6%


Welltower Inc (NYSE:WELL) operates as a REIT specializing in senior housing, medical office and skilled nursing centers. The Toledo, Ohio-based company owns almost 1,300 properties across the U.S., Canada and the U.K.
Demographics serve as a huge tailwind for the company. With more than 10,000 people reaching Medicare eligibility every day, the need for Welltower's space will only grow. WELL stock stands to benefit. Profits took a hit in 2017. However, the overall trend has leaned toward profit increases. Consensus net income estimates stand at $4.02 per share for this fiscal year. This gives the company a forward PE of around 13, well below industry averages. For the next two years, it expects profits to grow at about 4% per year.
The company paid $3.48 per share in dividends last year. At a stock price of around $54 per share, this places the dividend yield at around 5.6%. Moreover, future profit increases will lead to corresponding increases in the dividend.
WELL stock has produced income for investors since its founding in 1970. Although profit growth will come slowly, a reasonably low P/E gives prospective buyers a low-priced entry point. Moreover, a high dividend yield and demographics that favor the company both here and abroad. All of these factors should make WELL stock a winner for income-oriented investors.
AT&T Inc. (T): Div. yield: 6.2%
The fact that this venerable telecom company like AT&T Inc. (NYSE:T) is listed among high-dividend stocks may come as a surprise. The decline in landline and cable subscriptions has taken a toll on company profits. Although its wireless division continues to grow, a costly 5G upgrade will serve as a drag on profitability. However, once 5G becomes operational, AT&T will likely have one less competitor and support new, 5G-based applications that could create new profit centers for T stock.
This year started off poorly for T stock. With its merger with Time Warner Inc (NYSE:TWX) facing challenges and upper management facing questions over hiring Trump attorney Michael Cohen as a consultant, investors had sold off the stock. It happened again once the merger went through.
However, I once referred to T stock as the bank account of the 21st century for a reason. This lower stock price has taken the forward P/E below 10 and sent the dividend yield above 6%. Investors should also note that this dividend has increased every year since 1984. If nothing else, the pressure to maintain its streak should keep that dividend moving higher.
Upgrading to 5G will cost AT&T and its peers a combined amount of at least $300 billion. Given the level of capital spending required, T stock investors will likely see little stock price appreciation in the near term. However, if investors want a high, safe, reliable dividend that will only continue growing, they should look no further than T stock.
As of this writing, Will Healy did not hold a position in any of the aforementioned stocks.