Have you been wondering what 2021 will bring for your portfolio? If so, then your next question could very well be what are the best precious metal ETFs to buy? It's not? Let me try to convince you. Precious metals are traditionally seen as a store of value. That's one reason that precious metals can help shelter your portfolio from market volatility.
But owning the physical metal is not without its challenges. First of all it, buying metals such as gold or platinum at their spot price is expensive. And second, you need to have a safe and secure way of taking possession of and storing the metals.
Fortunately, this is 2020, so there's an exchange-traded fund (or two or three) for that. In fact, the proliferation and popularity of ETFs makes it easier than ever for investors to ensure their portfolios can take advantage of this hedge.
In the case of gold, for example, an ETF makes owning gold much more accessible for investors who don't want to commit over $1,000 to buy just one ounce of gold. It's also a strategy for investors who don't want the responsibility of storing and registering physical bullion.
Here are nine precious metal ETFs to buy in 2021.
Precious Metal ETFs To Buy: SPDR Gold Trust (GLD)
Will it or won't it? That's the question as it pertains to the direction of gold in 2021. Bears point to the ongoing vaccinations that will signal a re-opening of the economy. If the fear of the virus recedes, demand for gold will tumble.
But there are reasons to be concerned, in fact very concerned, about how robust the economic recovery will be and also about the nation's monetary policy. And both of those reasons make a fairly compelling argument for gold.
I'm not sure where you stand. But an obvious choice to start off a list of precious metals ETFs to buy is the SPDR Gold Trust ETF. Investing in the GLD ETF gives investors access to the largest (in terms of assets) precious metals ETF. The objective of the SPDR Gold Trust is to match the daily price performance of gold bullion. In addition to having an impressive 22.97% return in 2020, the fund has a five-year average return of 11.31%.
GraniteShares Gold Trust (BAR)
Another precious metals ETF that tracks the spot price of gold is the GraniteShares Gold Trust. This fund has an expense ratio of just 0.17% which is lower than that of the GLD ETF and one of the lowest in the industry. The BAR ETF gives investors the benefits of investing in gold without having to open a metals account. And because it tracks the spot price of gold, it's less subject to market fluctuations as opposed to trading in a mining stock.
However, the GraniteShares Gold Trust has just over a three-year history. Investors who can overlook that will appreciate the fund's near-term performance (it's up 23.23% for the year). While there is bearish sentiment over the price of gold next year, 2021 remains a wild card. And with a low expense ratio of 0.17%, an investment in BAR can be a low-cost way to shelter your portfolio in case of market volatility.
iShares Silver Trust (SLV)
The iShares Silver Trust is similar to the SPDR Gold Trust not only in the size of its silver holdings, but also in the fund's objective to closely match the daily performance of silver. In fact, the passively managed fund is one of only three ETFs that have holdings backed by physical silver. The fund has an average daily trading volume of over 11 million shares.
When many investors think about precious metals, gold is the first thing that comes to mind. But silver is another popular way to invest in precious metals. One reason for that is that, as a metal, silver has more use cases than gold in the industrial and technology sectors.
That may be one reason that shares of the SLV ETF are up over 44% for the year. Another reason may be the Federal Reserve's announcement that it will be keeping interest rates at zero potentially until 2023. And over the past five years, the fund has returned 12.43% for investors.
Aberdeen Standard Physical Silver Shares ETF (SIVR)
This is the first of the Aberdeen ETFs on my list. Like the iShares ETF Silver Trust, the Aberdeen Standard Physical Silver Shares ETF has holdings backed by 100% physical silver bullion. The fund tracks the price of silver without exposing investors to potential complications associated with futures contracts such as contango and backwardation. Silver prices have climbed in 2020 largely due to a contraction in supply.
Silver tends to be a distant second cousin to gold. However, according to Charles Sizemore of Sizemore Capital Management, silver merits an important place in a precious metals portfolio. "While silver also has more industrial uses, and is thus somewhat sensitive to the economic cycle, it has also been a viable inflation hedge over time."
Besides its usefulness as a hedge, the SIVR ETF also has an expense ratio of 0.3% which is lower than the iShares ETF. However the SLV ETF may be a better choice for traders looking to get precise entry and exit prices.
Aberdeen Standard Physical Platinum Shares ETF (PPLT)
Sticking with the biggest is best them among precious metal ETFs to buy we have the Aberdeen Standard Physical Platinum Shares ETF. This was the first U.S.-listed ETF backed by physical platinum. The fund is underperforming other metals with a year-to-date return of just 3.28%. And the PPLT ETF has just a 1.91% return over the last five years.
But the idea behind owning platinum is that the metal is worth more by weight than gold. And, like silver, platinum has industrial uses that help ensure there is a steady demand.
Like all precious metals, the price of platinum is dictated, in large part, by supply and demand. With that in mind, there is some thought that supply could become less as mining activity will slow.
On the other hand, platinum tends to have a low correlation to the performance of traditional assets. And it tends to perform well when the economy is recovering as many expect will happen in 2021.
Aberdeen Standard Physical Palladium Shares ETF (PALL)
Sometimes investing in precious metals can make you wish you paid more attention to the periodic table of the elements. So for those that may need a refresher, palladium is perhaps the least well-known of the four major precious elements (gold, silver, and platinum being the others). At least it was for me. But that doesn't mean it doesn't belong in your portfolio and Aberdeen Standard Physical Palladium Shares ETF could be the your first choice.
The major reason that investors want to consider palladium in their precious metals portfolio is the principle of scarcity. Palladium is primarily used in the automotive industry and for catalytic converters to be specific.
There is expected to be decreasing demand as interest in electric vehicles increases. However over the next few years demand for the metal is supposed to exceed supply and this should continue making the PALL ETF one of the best precious metals exchange-traded funds to buy. The fund has a one-year return of 20.97% and it has returned 32.15% over the last five years.
Aberdeen Standard Physical Precious Metals Basket Shares ETF (GLTR)
Right now precious metals are being considered a risk-on trade with some institutional investors believing that demand for precious metals will wane as the economy begins to recover. That's why our next fund may be just what the doctor ordered. The Aberdeen Standard Physical Precious Metals Basket Shares ETF offers a range of exposures.
As its name implies, the GLTR ETF invests in gold, silver, platinum and palladium. This offers investors diversification in one exchange-traded fund. The fund has assets in excess of $500 million which should provide an investor with confidence that the fund has staying power.
And because it invests in all the metals and adjusts its weighting based on specific market conditions, investors have a set-it-and-forget-it approach to investing in precious metals. The fund is up almost 30% for the year which reflects some of the uncertainty in the markets due to the Covid-19 pandemic.
VanEck Vectors Rare Earth/Strategic Metals ETF (REMX)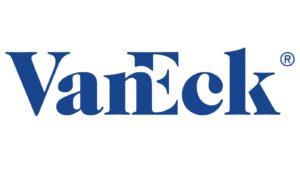 A segment of the precious metals portfolio that is garnering significant attention are rare earth minerals. Although most investors wouldn't recognize any of these minerals by name, they are ubiquitous in our economy. That's what makes VanEck Vectors Rare Earth/Strategic Metals ETF fundamentally attractive.
Rare earth minerals are used in a variety of applications including the screens of our smart phones, computers and flat panel televisions. They are also used in the motors of computer drives, hybrid and electric vehicle batteries as well as next generation light bulbs.
The REMX ETF gives investors exposure to a basket of these rare earth minerals. As the name applies, these minerals are rare which based on supply and demand illustrates the benefit of owning shares of this ETF.
The fund is up nearly 50% for the year. That's nearly identical to the fund's five-year performance which simply shows that this is an ETF that contains some risk. However given the rapid expansion of technology, it's likely that the REMX ETF will have a solid year in 2021.
VanEck Vectors Gold Miners ETF (GDX)
Another way to invest in precious metals is to invest in the mining companies that extract the metal from the earth. And the VanEck Vectors Gold Miners ETF is a way to buy into a basket of mining companies. Why would investors prefer this approach rather than investing in an ETF that tracks the spot price of a particular metal?
After a steep sell-off at the onset of the pandemic, the GDX ETF has nearly doubled from its pandemic lows and is up almost 15% for the year. Even more impressive is the fund's five-year performance which is a gain of over 155%.
The simple answer is fundamentals. Mining companies offer investors data such as profit and sales, which can simplify an investor's decision-making process. And demand for mined metals is expected to grow overall which should allow mining companies to increase their production and profitability.
On the date of publication Chris Markoch did not have (either directly or indirectly) any positions in the securities mentioned in this article.
Chris Markoch is a freelance financial copywriter who has been covering the market for over six years. He has been writing for Investor Place since 2019.