This article is excerpted from Tom Yeung's Moonshot Investor newsletter. To make sure you don't miss any of Tom's potential 100x picks, subscribe to his mailing list here.
The Insiders Winning the Stock Market Game
Meme stock investors might want to forget November, a month where meme investors got burned. (Bitcoin's Saturday drop to $42,000 might also have crypto investors wishing for short-term amnesia).
On Friday, Longeveron (NASDAQ:LGVN) continued to decline from its $45 high, finishing at under $20. GameStop (NYSE:GME) and AMC Entertainment (NYSE:AMC) both sank another 5% from their all-time peaks. An UrbanDictionary entry (which I occasionally check for comic relief) now labels "Diamond Hands" as a "delusion self-congratulatory label for someone who has not [sic] idea when to buy and especially when to sell a stock."
Ouch.
But there's one group of people who had an amazing month: Insiders.
Despite LGVN's drop, the stock is still up 6x from when I recommended it in October after executives started buying. And Ryan Cohen's purchase of GameStop's shares at $8.40 will likely go down as one of the most brilliant (and lucky) purchases of a dying mall retailer of all time. For these insiders — and those who followed their transactions — last week's market wobble barely registered.
Many Christmas shoppers seem phenomenal at buying presents early. Why not be good at buying meme stocks early too?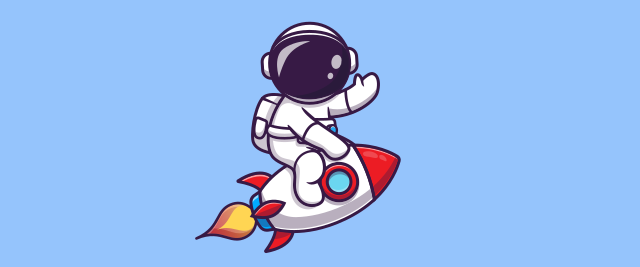 More Big Healthcare Bets by Insiders
When it comes to insider buying, biotech is a strange beast. Executives are technically banned from trading on non-public information, yet the SEC allows them to use ongoing trial data to make investment decisions.
That's created vast opportunities for insiders to profit, as shown by Longeveron's recent rise. Executives often know months in advance whether a drug in clinical trials is working, and can top off their stock options through buying shares on the open market. (If you're running a three-year cancer drug trial, it's often pretty clear by year two whether your patients are alive or not).
But investing in biotech stocks can involve a lot of waiting around. Consider every healthcare stock recommended in the past three months.

Unsurprisingly, this list is full of companies that flatline while they wait on clinical trial results. electroCore (NASDAQ:ECOR) and Augmedix (NASDAQ:AUGX) have fallen double-digits despite releasing no meaningful news.
But for those willing to kiss a few frogs, the firms that do succeed can turn an otherwise average portfolio into a stunning one.
LifeMD (LFMD)
Like most telehealth companies, LifeMD (NASDAQ:LFMD) had a poor showing in 2021. After reaching a $33 high in February, shares of LFMD have since sunk below $4.
But apparently, insiders see this as an excellent deal.
Director. Bought $407,000
CFO. Bought $32,000
CCO. Bought $30,000
CTO. Bought 20,000
Now, I will admit my own skepticism here. LifeMD started as a direct-to-consumer seller of generic Rogaine, a hair-loss treatment. And the company's management has always been a little… patchy… in its ability to grow business.
But that's starting to change.
Starting in 2020, the company began hiring outside talent, including its current Chief Operating Officer, Chief Digital Officer and Chief Medical Officer. LifeMD also began moving into general telehealth, adding other brands and lab testing capabilities to its lineup of services. (The firm also acquired a fast-growing PDF document management system).
That's translated into hyper-speed growth. In October, the LFMD reported Q3 revenues that doubled what it had seen in 2020. Its document management system quadruped sales.
Essentially, LifeMD managed to land in the right place at the right time. Telehealth is a growing business as patients and insurance companies alike try to cut medical costs. And though LifeMD is still clearly "spending for growth" (i.e., its advertising spend is rising as fast as its revenues), its now low 2x price-to-sales ratio should have both insiders and outsiders rushing for a piece.
Centessa Pharmaceuticals (CNTA)
Big biotech has long relied on a "franchise" business model to lower risk. Rather than chase thousands of potential drug candidates, companies like Regeneron (NASDAQ:REGN) — and more recently, Pfizer (NYSE:PFE) — will often use affiliate programs to fund and develop new drugs. (Pfizer's Covid-19 vaccine was developed this way.)
U.K.-based Centessa Pharmaceuticals (NASDAQ:CNTA) takes that to a micro level. Rather than put all its eggs in one basket, CNTA owns 10 distinct biotech companies running 16 clinical trials. It's a win-win for the companies involved; research firms get to concentrate on developing drugs, while Centessa manages fundraising and investor relations. It's a venture capital (VC) version of drug development.
The formula seems to be working. In September, one of Centessa's subsidiaries, ApcinteX, published positive topline results from its Phase 2a study. Another partner, Z Factor, announced proof-of-mechanism data that warranted further study.
This string of good news has turned insiders into buyers.
Director. Bought $920,000
CEO. Bought $280,000
Chief Quality Officer. Bought $62,000
Valuation is another consideration. Since listing in July, CNTA's stock has dropped from $22 to $12, pricing the firm at a reasonable $1.1 billion. Typical biotech drugs rise in value as they progress through clinical trials, and Vasopressin's Phase 3 trials alone should be worth $1.4 billion.

Total theoretical portfolio value: $2.6 billion
Though success is still far from guaranteed, Centessa's lower valuations have proven to be a bet that insiders are willing to make.
The Sagging Healthcare Stocks of 2021
Healthcare investing, however, isn't all fun and games. Consider the firms picked up by Reddit this year.
Combined, these meme favorites have lost investors almost $25 billion since reaching their respective peaks.
Some might say retail investors jumped in out of foolishness or greed. Clover Health's "IPOC" ticker might have looked close enough to Virgin Galactic's "IPOA" for Redditors to take a flyer.
But self-promoting healthcare bosses are also partly to blame. Henri Ji of Sorrento Therapeutics and Chamath Palihapitiya of Clover Health have often managed to make their relatively typical healthcare firms look like game-changers.
They're not.
As these healthcare firms have failed to deliver on get-rich-quick promises, their share prices have done what most overvalued companies do.
Fall back to earth.
Are You A Biotech Investor?
When it comes to investing, I find people often divide stocks into two buckets.
The Predictable. Blue-chip stocks and broad-based indexes that resemble classical physics where actions (i.e., cutting a dividend) create predictable reactions (i.e., the stock goes down and the board fires the CEO).
The Unpredictable. Meme-coin and meme stocks that look more like quantum physics. Certain announcements (i.e., accepting Dogecoin payments) can produce wild results (i.e., the stock goes to the moon).
But biotech contains elements of both.
On one hand, biotech drugs have fixed outcomes. No amount of PR spin can turn an ineffective drug into one that works (sorry, Cassava Sciences).
On the other hand, biotech firms are also wildly unpredictable. Surprising outcomes — such as the FDA's orphan drug designation of Longeron's Lomecel-B — can turn obscure companies into overnight winners.
For investors willing to apply traditional stock analysis (and insider transactions) to biotech companies, the results are nothing short of… unforgettable.
P.S. Do you want to hear more about cryptocurrencies? Penny stocks? Options? Leave me a note at moonshots@investorplace.com or connect with me on LinkedIn and let me know what you'd like to see.
FREE REPORT: 17 Reddit Penny Stocks to Buy Now
Thomas Yeung is an expert when it comes to finding fast-paced growth opportunities on Reddit. He recommended Dogecoin before it skyrocketed over 8,000%, Ripple before it flew up more than 480% and Cardano before it soared 460%. Now, in a new report, he's naming 17 of his favorite Reddit penny stocks. Claim your FREE COPY here!
On the date of publication, Tom Yeung did not have (either directly or indirectly) any positions in the securities mentioned in this article.
Tom Yeung, CFA, is a registered investment advisor on a mission to bring simplicity to the world of investing.