Financial technology stocks, known as fintech, are companies that enable modern online transactions and digital payments. Fintech companies compete with, and in some cases support, traditional financial institutions such as banks and credit unions. Artificial intelligence (AI), blockchain, cloud computing, and big data are often referred to as the "ABCD" of technologies that underpin and enable fintech companies.
The fintech market continues to grow at a blistering pace, as consumers and businesses migrate online and use their smartphones and apps to make increasingly sophisticated digital payments and online financial transactions. According to data from Expert Market Research, the global fintech market is worth $194.1 billion today and is forecast to grow at a compound annual growth rate (CAGR) of 16.8% and reach nearly half a trillion dollars by 2028. That presents a sizable market opportunity for investors.
Here are three fintech stocks with huge return potential for long-term investors.
Fiserv (FISV)
Fiserv (NASDAQ:FISV) is a little different than most fintech companies in that it doesn't provide services directly to consumers. Rather, the company provides the technology that enables banks, credit unions. brokers, insurers and retailers to execute digital payments and virtual financial transactions. Fiserv's technology also keeps more than two million Automated Teller Machines (ATMs) running in the U.S. It's a business that generates about $15 billion in annual revenue and directly employs more than 40,000 people.
FISV stock has been an outperformer among fintech companies, rising 25% in the last 12 months, including an 18% gain this year. Through five years, Fiserv's share price has risen nearly 70%. A strong client base and steady earnings growth have propelled the stock higher. The company just released its latest quarterly results, which again beat Wall Street forecasts. Fiserv's reported earnings per share (EPS) of $1.58, beating consensus estimates of $1.56. Revenues totaled $4.28 billion for the quarter ended March 31, which is also above expectations.
PayPal (PYPL)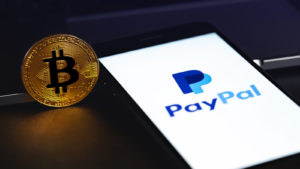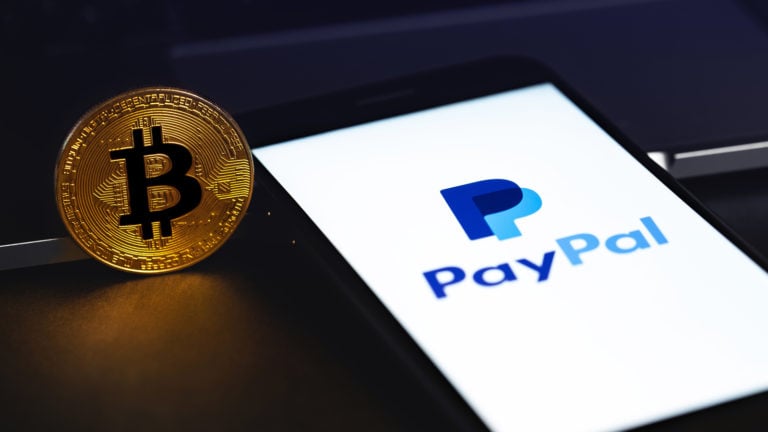 PayPal (NASDAQ:PYPL) remains dominant in terms of online payments and money transfers. Its stock is down significantly right now, presenting an opportunity for investors to buy the dip in a leading fintech name. PYPL stock enjoyed a huge run during the pandemic when online shopping and transactions exploded. However, since peaking in July 2021, the share price has come down 77%. However, the stock is only down about 2% this year amid signs that it may have hit bottom.
PYPL stock has been hurt by a decline in online payments coming out of the pandemic, along with high inflation that has curtailed consumer spending on discretionary items. However, it is important to keep in mind that PayPal is still a massive company, processing $1.4 trillion in total payments during 2022, up 9% from a year earlier. The company also has 435 million active accounts, which is up 43% from 2019 before Covid-19 hit. PayPal continues to be a major player in the fintech space and its stock can be expected to recover.
Visa (V)
Credit card issuers such as Visa (NYSE:V) are increasingly moving into the fintech arena. In fact, Visa refers to itself as a "digital payments company," which reflects the breadth of its offerings that now go beyond credit cards. The company's business has been staging a strong recovery coming out of the pandemic as consumers spend more, particularly on travel. Visa just reported first-quarter earnings that beat on the top and bottom lines, boosted by spending on international travel.
Visa announced EPS of $2.18 compared to $2.01 that was expected on Wall Street. Revenue in Q1 amounted to $7.94 billion, which was more than the $7.70 billion consensus forecast of analysts, according to Refinitiv data. Visa said that the stellar results were due to global travel, with cross-border volumes on its credit cards rising 24% from a year earlier. Overall volume on its credit cards rose 9% to $3.6 trillion during the latest quarter. V stock has risen 14% in the last 12 months and has gained 82% over the past five years.
On the date of publication, Joel Baglole held a long position in V. The opinions expressed in this article are those of the writer, subject to the InvestorPlace.com Publishing Guidelines.