While many opportunities compete for your attention, investing in renewable energy stocks may be one of the best decisions ever. From a sustainability perspective, burgeoning political and ideological forces demand government bodies to take action. Therefore, continuing to push hydrocarbons without exploring green options simply isn't a realistic proposition.
On the economic front, the best renewable energy stocks are likely to skyrocket by the end of this decade. According to Grand View Research, the global renewable energy market reached a valuation of $1.1 trillion in 2022. Experts project that by 2030, the sector will expand at a compound annual growth rate (CAGR) of 16.9%.
At the culmination of the forecast period, the green industry should hit revenue of $3.6 trillion. That's a major catalyst for skyrocketing renewable stocks. Finally, advanced technologies in the space are reducing the cost of expenditures associated with sustainable infrastructure. Therefore, if you're a speculator, the top green energy stocks make plenty of sense.
Quanta Services (PWR)
An infrastructure services company, Quanta Services (NYSE:PWR) provides solutions for electric power, pipeline, industrial and communications industries. Some of its capabilities include the planning, design, and installation of most types of network infrastructure. Since the beginning of the year, PWR has been a highflyer, gaining over 43% of equity value. In the trailing year, it's up nearly 51%.
As one of the best renewable energy stocks, Quanta delivers expertise across multiple avenues, including solar and wind power engineering, procurement, and construction. In addition, it features acumen in battery energy storage systems (BESS), renewable energy repowering solutions, and hydrogen pipeline installation and maintenance, among several other services. It even goes into the realm of carbon capture.
To be fair, because of the current chart performance, PWR carries a rich earnings premium. However, it's a consistently profitable enterprise. Plus, analysts appreciate the idea, pegging PWR a consensus strong buy. The experts' high-side target stands at $228, implying over 13% upside potential. Thus, it's one of the skyrocketing renewable stocks to consider.
Ormat (ORA)
An enticing idea for renewable energy stocks, Ormat (NYSE:ORA) supplies alternative and renewable geothermal energy technology. Per its public profile, Ormat built over 190 power plants and installed over 3,200 megawatts (MW) of capacity. Since the start of the year, ORA slipped 1%. In the trailing one-year period, shares gained a modest 3% of equity value.
Fundamentally, though, Ormat deserves consideration as one of the top green energy stocks because of its geothermal energy solution, which ultimately involves extracting power out of the earth's heat energy. It's clean, renewable, and imposes a relatively small footprint, making the platform a viable idea. To be fair, ORA trades at a rich earnings multiple. As well, it only prints middling strength in the balance sheet. However, it's consistently profitable, making it a worthwhile speculation for those investing in renewable energy.
Lastly, analysts peg ORA as a consensus hold. Their average price target comes in at $91.25, implying over 8% upside potential.
Plug Power (PLUG)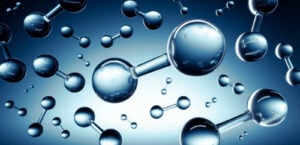 One of the riskiest ideas among the best renewable energy stocks for speculators, Plug Power (NASDAQ:PLUG) focuses on the development of hydrogen fuel cell systems that replace conventional batteries in equipment and vehicles. On a technical level, PLUG attracts plenty of attention because of its massive chart mobility. For example, PLUG's 52-week range goes from $7.39 to $12.80.
During the peak of its power in early 2021, shares traded hands at an average weekly price of nearly $67. Since then, the valuation of the enterprise eroded, especially during 2022 when the Federal Reserve implemented a hawkish monetary policy.
Financially, Plug Power's narrative centers on its aspirations. Fueling optimism is the top line, which has seen impressive expansion since 2020. Otherwise, it features a long road to profitability, which may dissuade conservative investors. Nevertheless, analysts are willing to gamble on PLUG, pegging it a consensus moderate buy. Their average price target stands at $18.68, implying nearly 51% upside potential.
On the date of publication, Josh Enomoto did not have (either directly or indirectly) any positions in the securities mentioned in this article. The opinions expressed in this article are those of the writer, subject to the InvestorPlace.com Publishing Guidelines.