Virtual reality stocks flamed out beginning in late 2021, some very dramatically. 2022 was exceptionally tough on all things tech. Rate hikes prompted by rampant inflation caused a swift and about-face for a sector that had been red hot. The hype fell off a cliff, the reality of Fed rate hikes set in, and investor capital fled the sector en masse. Still, there's still plenty of potential left in VR stocks for investors to consider.
If you're thinking it should have been predictable, it wasn't. Headlines celebrated the sector before it fell and an infamous rebrand only reinforced the idea that the metaverse was set to continue growing. Rate hikes are slowing now and there's an end in sight. VR/AR/XR products are going to be released in the near future.
That means investors are again reexamining VR stocks and so should you.
Apple (AAPL)
Apple (NASDAQ:AAPL) stock has performed very well in 2023. It hasn't been due to VR in any direct way. Nor has it been due to growth. In fact, Apple continued to contract in its fiscal year Q3 overall.
iPhone sales are down which is a leading indicator that consumers simply don't have as much money for expensive tech as they did in the recent past. That should dictate that AAPL shares fall in price. They haven't. Apple is simply too big and important and has too many catalysts in its favor. Investors are giving Apple credit for all of it. That includes a burgeoning market in India where Apple is investing heavily. It also includes an increasing ability to derive more revenue from services. This makes it one of those VR stocks to consider.
Even when Apple falters investors give it the benefit of the doubt. iPhone sales have inspired a cult-like following and that matters. VR matters too. Apple will release the Apple Vision Pro in the first quarter of 2024. It will cost $3,499. While that's a lofty price, it isn't expected to move the revenue needle much given sales projections. Instead, it gives Apple greater long-term potential in an exciting new sector.
Meta Platforms (META)
I alluded to Meta Platforms' (NASDAQ:META) rebrand in the introduction to this article. The stock gave a lot of pundits a lot to like when it ditched its Facebook moniker in late October of 2021.
The rebrand implied that growth initiatives were here to stay. Otherwise, what would give Facebook the confidence to abandon its brand for the Metaverse? You don't give up the Facebook name without a firm belief that rates will remain low and growth high. The Meta Platforms rebrand was a screaming indication of that belief. It was also wrong. A few weeks later inflation data caught up to the markets. The realization that quantitative tightening was approaching swept over markets in mid-November. The newly renamed Meta Platforms tanked, Zuckerberg looked like a fool, and the metaverse fervor dissipated.
All things come and go. Meta Platforms has rebounded in 2023. The rebound is primarily attributable to its growing top-line and steady bottom-line performance. Reality Labs, its virtual reality segment, is only losing more and more money. It has sold a lot of headsets but struggles to retain customers. As VR comes back into focus that's where Meta can make gains.
Qualcomm (QCOM)
Let me start by discussing Qualcomm (NASDAQ:QCOM) as a stock that is attractive in general. The company is an important chipmaker in the tech space and has forged important relationships with the world's biggest companies. Apple among them. It's going to continue to supply Apple with RF chips through 2026. That's a big win because it provides a stable runway for the firm for several years.
Further, Qualcomm is simply stable overall. Not many other tech firms of its size provide a dividend that yields 2.9%. QCOM shares do and that dividend has grown since 2003. Investors should get the general sense that Qualcomm is stable. This stability may boost its attractiveness as one of those VR stocks.
In regard to virtual reality, Qualcomm is also notable. The company is developing VR glasses that will compete with the Apple Vision Pro in the near future. They're not nearly as large and look like industrial safety glasses, not a massive headset. Overall, QCOM is a safe bet for tech exposure that includes virtual reality.
Unity Software (U)
A peak into Unity Software's (NYSE:U) investor relations provides a lot of insight into the direction of the stock. It is heavily entrenched in the reemerging virtual reality opportunity.
The company released a beta program to allow developers to begin creating apps and games for the Apple Vision Pro in July. Unity developers are now creating VR experiences using VisionOS, Apple's operating system for its headset.
Unity has also set up a new division that will grant the broader virtual effects industry access to its Weta FX tools. Those tools were used in movies including Lord of the Rings and Avatar. The new division is making both 2D and 3D tools available to developers. That further confirms that Unity Software has established itself in the VR space.
Unity Software continues to grow steadily and reached EBITDA profitability in Q4 of 2022. Net losses narrowed in H1 though still substantial. Those losses are likely to be a drag on U shares in this higher longer rate environment. That said, the overall picture is positive based on VR-related news and fundamental improvements.
Matterport (MTTR)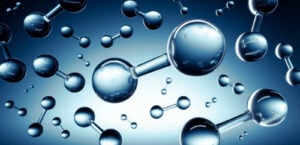 Matterport (NASDAQ:MTTR) stock is again becoming a relevant growth story in the virtual reality/digital twin space. The company sells 3D cameras and software that are used to create virtual models of buildings. It's easy to imagine the overall utility and opportunity the company provides for investors as more and more spaces get mapped digitally.
That is actually precisely what's occurring at the moment. Matterport is growing steadily and rapidly. Q2 revenues grew by 39% to $39.6 million. That's great but not particularly compelling to investors because of the rates. The issue that holds MTTR stock lower at the moment is the fact that losses increased from $56.5 million to $64.6 million in Q2. The positive there is that losses grew at a lower rate than that by which revenues increased. In other words, Matterport could reasonably be expected to see losses begin to narrow in the future.
It has no problem selling its cameras and software. It has a cyclicality problem that will change in a year or so. It's definitely one o those VR stocks to consider.
Adobe (ADBE)
Adobe (NASDAQ:ADBE) is another stock that's heavily invested in virtual reality. It's perhaps best known for tools like Acrobat but it is also a major visualization firm as evidenced by Photoshop's dominance. Adobe's presence in 2D digital visualization should make it unsurprising that the company is moving into 3D digital experiences as well.
Abode Substance 3D is the company's toolset for 3D and AR software. It supports 3D modeling of objects just as all other 3D visualization software does. It's difficult to assert that Adobe is the clear winner in that regard as it remains early. However, it's incontrovertible that Adobe just delivered record revenue in Q3. It also reported record digital media annual recurring revenue for within digital media. Adobe is capitalizing on the AI boom and the VR opportunity is yet to come.
ABDE shares are strong even though the company is part of a second tier of tech stocks that fall behind the likes of the 'Magnificent 7'.
Nvidia (NVDA)
Nvidia (NASDAQ:NVDA), unsurprisingly, is also very useful for virtual reality. That, among many other strengths, continues to make the stock a strong overall pick.
There's no definitive 'best' chip for VR. Everything depends upon end-use and budget. This guide lays out those options very thoroughly. Nvidia comes up again and again and that's yet another reason that investors have to believe in its long-term value.
It's tough to talk about Nvidia without mentioning AI. Its dominance in that sphere has propelled shares massively higher this year as generative AI has been commercialized. AI investment has cooled as the market is more fearful at the moment. However, Nvidia has done its part: It delivered revenues that far exceeded already sky-high estimates in Q2. Buy it for virtual reality because it's strong there or buy it for AI because it dominates there. Nvidia simply remains a buy because it's too difficult to argue against its overall strengths in this new era as AI emerges. Whichever way you cut it, this means it one of those VR stocks to pay attention to.
On the date of publication, Alex Sirois did not have (either directly or indirectly) any positions in the securities mentioned in this article. The opinions expressed in this article are those of the writer, subject to the InvestorPlace.com Publishing Guidelines.