Not unlike many other big tech names, Amazon.com, Inc. (AMZN) has performed rather weakly so far this year, down 17% while the Nasdaq Composite is off just 7%. Still, I don't think Amazon stock's growth story is anywhere near its end.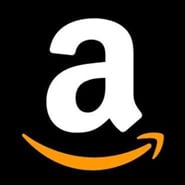 After all, there's a reason so many analysts love the name.
Amazon stock tends to move big after earnings, as Wall Street's predictions have not been very accurate. Most recently, the stock plunged more than 10% in a day after missing estimates for the fourth quarter, earning just $1 a share when folks on the Street were expecting $1.56 a share.
That wide fourth-quarter miss has been weighing on AMZN stock ever since.
Part of that deficit is due to management's reputation for concentrating on long-term growth initiatives that sometimes hurt short-term financials, such as its deep investments in warehouse infrastructure.
However, AMZN is still unarguably the leader in online sales, and according to the U.S. Census Bureau, just 7.5% of retail sales are done online. That number could easily double as we head into the future of retail shopping,l and Amazon would be poised to be the biggest beneficiary.
It's true that Amazon stock is off-the-charts overvalued. Looking at the traditional valuation metrics, AMZN trades with a price-to-earnings ratio of 441 (based on its last 12 months of earnings) along with a price/earnings-to-growth ratio of nearly 3.
But when buying into a stock with high growth potential such as AMZN, future earnings are the reason to own it. Earnings are expected to jump to $4.60 a share in 2016, then $8.57 a share in 2017 and $28.77 a share by 2020 — and while the analysts haven't been totally on the ball thus far, I think there are enough moving parts under the AMZN umbrella between Amazon Web Services and its Fulfillment program to justify those lofty expectations.
From a technical perspective, the stock is in the midst of a short-term downtrend. The good news is that the stock has bounced off its late 2015 low of $451 and was never really in danger of breaching its 52-week low of $365.

So as overvalued as the metrics are for Amazon stock, I still consider it a strong long-term investment. AMZN should continue to consolidate in the $540 to $560 area, and I consider it a buying opportunity for long-term investors at current prices.
Matthew McCall is founder and president of Penn Financial Group, an investment advisory firm. Matt also is Editor of FUTR Stocks, the ETF Bulletin and Co-Editor of Breakout Stocks.
More From InvestorPlace