I've written before that Polygon (MATIC-USD) is the MVP crypto project you need to know. But sometimes even MVPs get sidelined or anger their fans – and that's what today's New Digital World is all about.
Early Tuesday morning, Binance (BNB-USD) tweeted that it has "temporarily paused" Polygon transactions through its platform. This was five days after Polygon developers took the network down (then back up eight hours later), in response to an outage in Polygon's Heimdall layer, which handles validations and bridging to Ethereum (ETH-USD).
Suspecting a bug in their recent upgrade, Polygon developers "deployed a temporary hotfix to address the issue" on Thursday. After implementing the patch across the various parts of Polygon, developers gave the all-clear on Sunday… So Binance's pause starting yesterday seemed like a bit of a curveball.
Binance says that it "will reopen deposits and withdrawals via the Polygon (MATIC) network once we deem its network to be stable." For its part, Polygon jumped in to assure us that the pause is logistical:
Polygon PoS network is stable, and working fine. All funds are safe. Binance is upgrading its nodes, and currently syncing the block data, hence they have paused the deposit and withdrawal.https://t.co/hnhXp3AWga

— Polygon Developers 💜 (@0xPolygonDevs) March 15, 2022
"Lots of users have taken online to complain. This is not a great look for the project," Luke Lango wrote to his Crypto Investor Network on Saturday. "But outages do happen fairly often in the crypto world, and it does not appear there is anything sinister at work here. We are not terribly worried about this."
This Heimdall layer of Polygon is based on a protocol from Cosmos (ATOM-USD) called Tendermint. However, Polygon developers' explanation suggests the issue came from their side, not Tendermint.
Whenever these outages occur, previous problems also tend to get dredged up as context for the news. The Block reminded us that, in December, Polygon had to reimburse $2 million worth of MATIC that a hacker made off with while developers were fixing a "critical bug."
In January, The Litepaper notes, Polygon had congestion issues, which is why developers have been upgrading things in the first place. And just on Monday, CryptoSlate reported that gas fees on Ethereum are "now cheaper than Polygon."
Here it's worth noting: Those last two items are both a function of greater demand for Polygon's network.
Users Flock to Ethereum Alternatives
With NFT volume peaking in January, then easing off the gas (so to speak), Ethereum has dipped to just above 1 million daily transactions – a level it hasn't seen since November 2020.
2021 started off big for Ethereum transactions, as the NFT craze gathered steam. But this also caused gas fees and waiting times to become oppressive. Transaction volume just hasn't been the same on Ethereum with the rise of Polygon and Solana (SOL-USD).
Today Polygon and Solana are seeing 3 million and 35 million daily transactions, respectively! That also compares to 100,000 on Cardano (ADA-USD), 105,000 on Cosmos (ATOM-USD), 125,000 on Polkadot (DOT-USD), 250,000 on Bitcoin (BTC-USD), 590,000 on Terra (LUNA-USD), and 1 million on Avalanche (AVAX-USD).
Bottom line: Polygon's network is still seeing way more users than the O.G. Ethereum…and pretty much everyone else but Solana, which is more of a competitor to Ethereum, while Polygon is a companion.
Polygon Has Grown An Empire
At the end of the day, Polygon can still promise cheaper, faster service – while you "fully benefit from Ethereum's network effects." This has attracted more than 7,000 crypto projects to the network already…
And early this month, Polygon announced three more high-profile collaborations in six days!
Telefónica (NYSE:TEF), the Spanish telecom giant, is integrating Polygon scalability into its TrustOS blockchain platform to "add value across NFTs or the supply chain" for its enterprise clients.
DraftKings (NASDAQ:DKNG) is officially joining the ranks of Polygon node operators, who have collectively earned nearly $770 million worth of MATIC by staking the crypto to validate transactions on Polygon.
Sooner or later, these trendy companies find the need to diversify and "help futureproof aspects of our business," as DraftKings co-founder Paul Liberman put it in the Polygon announcement.
Getting involved with bitcoin or ETH has been a popular way to do it. Just ask Overstock.com (NASDAQ:OSTK) or BiOptix, which transformed into the bitcoin miner Riot Blockchain (NASDAQ:RIOT). The strategy has certainly been a nice tailwind for share prices during a bull run in crypto:
So, why did DraftKings go with Polygon? As a community of sports fans, they're all about those NFT collectibles, like their new March Madness collection. And Polygon has been a part of DraftKings' NFT efforts since October.
Previously, DraftKings Marketplace made a big splash launching the Preseason Access Collection for Tom Brady's sports NFT startup, Autograph. Now Polygon "provides DraftKings Marketplace with a scalable, eco-friendly blockchain solution" – and the deal included the option for DFKG to become a Polygon validator.
Then there's Adobe (NASDAQ:ADBE). Adobe Creative Cloud is the ultimate software service for artists – who are finding their work stolen online all too often. So, Adobe is launching features like Content Credentials to "provide clearer content ownership for creators and increased content transparency for viewers." For the same reason, Adobe also lets you mint newly created digital art as NFTs right away.
Last week, Adobe said it will partner with Polygon so its users can mint their NFTs on that network now. "It can help give creators the best of both worlds: the security of Ethereum as a settlement layer while providing lower gas fees and a negligible carbon footprint," as an Adobe executive told Decrypt.
Clients like Adobe and Big Telecom need Polygon's services at a massive scale. It's a double-edged sword when rapid growth amplifies network problems for a tech startup. But let's not forget: Polygon has a huge stash of venture capital on its side. It raised nearly half a billion dollars just last month! We'll see how Polygon uses it to improve logistics and security as it continues growing the empire.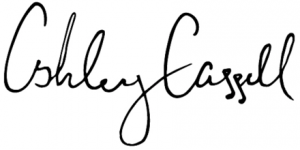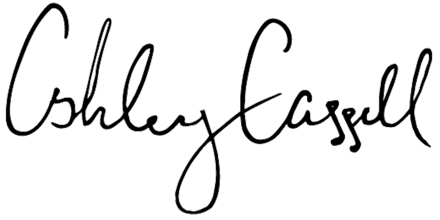 Ashley Cassell
Contributing Editor, The New Digital World
On the date of publication, Ashley Cassell did not have (either directly or indirectly) any positions in the securities mentioned in this article. The opinions expressed in this article are those of the writer, subject to the InvestorPlace.com Publishing Guidelines. To have more news from The New Digital World sent to your inbox, click here to sign up for the newsletter.