Retail Stocks to Mix and Match: Nike (NKE)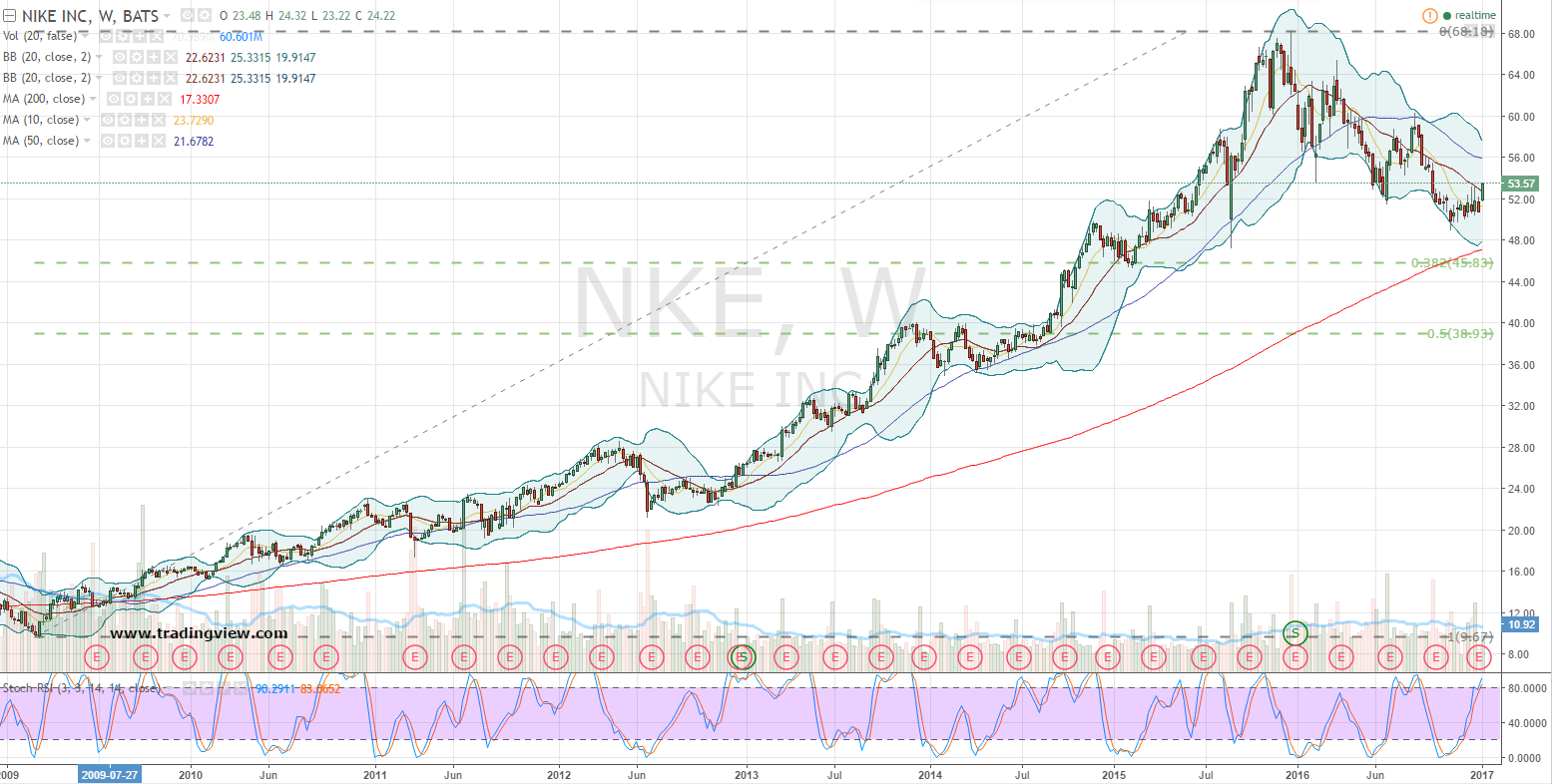 Similar to Nike's "Just Do It" slogan, this strategist believes investors should simply purchase NKE stock.
No doubt, uncertainties abound for the athletics giant. This seems especially true given the President-elect's views on international trade — and specifically the impact a trade war with China could have.
More pragmatically, campaign bluster and actually getting new legislation through are two entirely different animals. Having said, that we're less than certain of the "it's going to be a great deal" rhetoric despite how many times he has tweeted it.
More certain, I see a better deal in Nike shares right now. Looking back from the low of the financial crisis, a dismal showing in 2016 for this retail stock translates into NKE stock's most prominent-looking correction.
Shares of Nike could always go lower, but with the stock starting to turn upwards, it's time to "just do it" with a limited-risk collar strategy for longer-term investors.
With the retail stock at $53.70, one classic-looking spread is the NKE Feb $57.50/$50 collar, which trades for $53.84. Using this strategy, the investors return is initially capped at 6.8%, while offering guaranteed protection below $50. So don't worry if the 'swoosh' turns into a nasty 'whoosh' — the collar has you covered!