Stocks for Coca-Cola to Buy: National Beverage Corp. (FIZZ)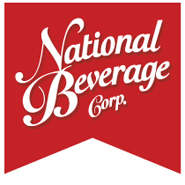 Another name that often gets tossed around as a beverage acquisition target is National Beverage Corp. (NASDAQ:FIZZ). The owner of popular brands like La Croix, Shasta, Clear Fruit, Crystal Bay and Faygo is turning into an impressive stock for its shareholders. FIZZ shares are up about 120% over the last two years. With a market capitalization of $2.3 billion, the deal wouldn't be tiny for Coca-Cola, but easily doable with current cash.
In November, FIZZ reported its best ever six month period with a strong second quarter. Six month revenue of $420 million was up 15% from the prior year. Net income surged 65% to $54 million, representing earnings per share of $1.15.
One of the biggest positives in the quarter came with continued gains in operating margins. The trailing twelve months saw a rate of 16.4%, up from 13.2% for fiscal 2016 and 11.5% for fiscal 2015.
National Beverage becomes a big acquisition target as it is diversifying itself and has some strong non-carbonated brands. The company also makes private-label brands for some stores, serving as a cheaper alternative to Coca-Cola products. This would give KO stock an increasing share in many stores and the ability to offset any weakness over pricing or economic worries.
In 2016, FIZZ launched La Croix TangerEEN, a soft drink alternative with no calories, no sodium and no sweetener. This clean-label beverage represented the first in the industry to have the clean label and 100% all natural ingredients. National Beverage seems to have a good grasp on growing sales aside from carbonated beverages and Coca-Cola could greatly benefit from a deal here.