Gold Stocks for a Breakout: IAMGOLD Corp (IAG)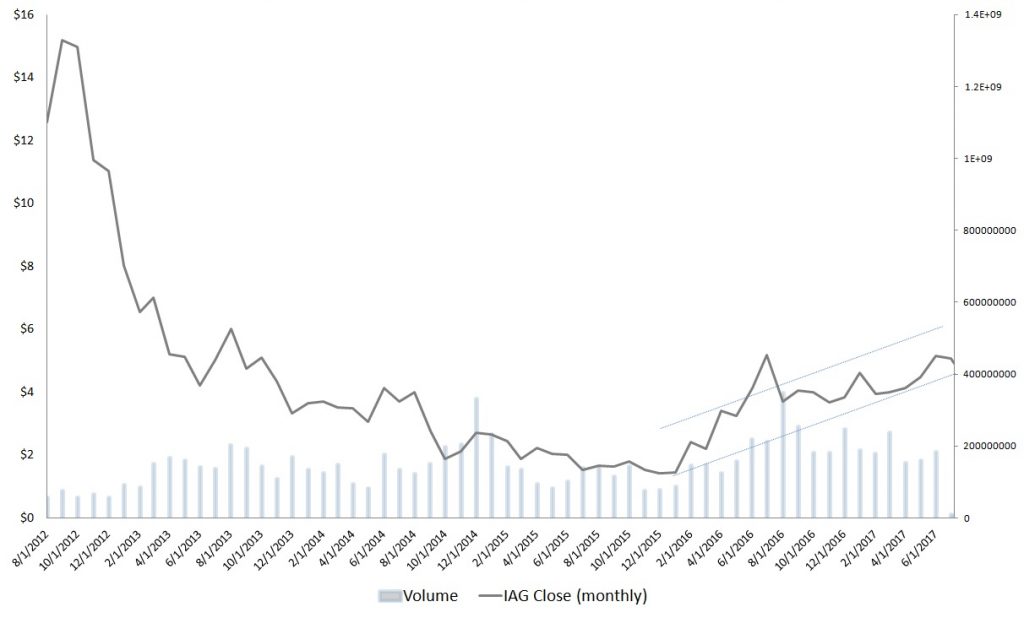 Although it's tempting to pick up cheap gold stocks during a deflationary cycle, I recommend higher-quality names like IAMGOLD Corp (USA) (NYSE:IAG). The stronger organizations are able to weather the storm and address weaknesses in their business. Too often, the junior names, while severely discounted, are levered to more than just gold prices. Thus, any number of factors could quickly destroy your investment.
The reason I prefer IAG is that they're willing to make hard decisions to promote longer-term sustainability. According to their website, IAMGOLD has cut onerous costs and implemented efficiencies in their operations since 2013. The process was hardly a cakewalk. But over the past four years, IAG is actually up 14%, which is a rare achievement for gold stocks.
This year, IAMGOLD shares are up over 33%, the biggest margin among the gold stocks featured on this list. The company also has one of the stronger technical trends in the sector, where the current price stands above its 50- and 200-day moving averages.
On the fundamental side, IAG is keeping Wall Street extremely happy. Over the past five quarters, IAMGOLD has delivered strong earnings beats, which is again another rarity in the sector. Thus, an improvement in gold prices would just be a bonus. They've already demonstrated resilience without that benefit!