Finding high-yield dividend stocks in this low-yield environment can sometimes be a frustrating task. When I started in the business in the mid-1990s, high yield was everywhere. Moreover, you didn't really need to take on excessive risk to find it. Today, yield-hungry investors have to be much more aggressive than in years past, as there just aren't as many ways to make your money generate the kind of total return they once did.
Fortunately, there are still plenty of great ways for investors to get the yield they're looking for. And while you might have to be a bit more aggressive than in the past, that newfound aggression can be justly rewarded … if you know where to look.
Now, to get a portfolio oriented toward high-yield, I like to use a combination of alternative, high-yield income exchange-traded funds (ETFs), as well as some targeted high-yield dividend stocks.
Here are seven high-yield stocks and ETFs for aggressive investors.
High-Yield Dividend Stocks: Guggenheim Multi-Asset Income ETF (CVY)
Dividend Yield: 4.3%



The Guggenheim Multi-Asset Income ETF (NYSEARCA:CVY) is one of my favorite ways to get high-yield exposure, along with what has been outstanding capital appreciation, and therefore outstanding total return. It's the total return factor here that's also important when investing for aggressive yield, as it's the overall capital appreciation that really counts.
CVY is a fund my Successful ETF Investing subscribers have held for the past 16 months (since March 7, 2016). Over that time, we've collected an annual yield of approximately 4.3%. That's very good; however, when you also consider that along with capital appreciation, our total return in this fund is nearly 23.5%, you get the real taste of what this fund can do for you.
One other reason why I like CVY is because it's a mix of various high-yield, dividend-paying stocks such as financials, energy master limited partnerships (MLPs) and real estate investment trusts (REITs). Its top holdings include SunCoke Energy Partners LP (NYSE:SXCP), Belden Inc. (NYSE:BDC), Sunoco LP (NYSE:SUN) and Wells Fargo & Co (NYSE:WFC).
High-Yield Dividend Stocks: iShares S&P US Pref Stock Index Fund (PFF)
Dividend Yield: 5.6%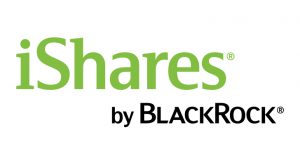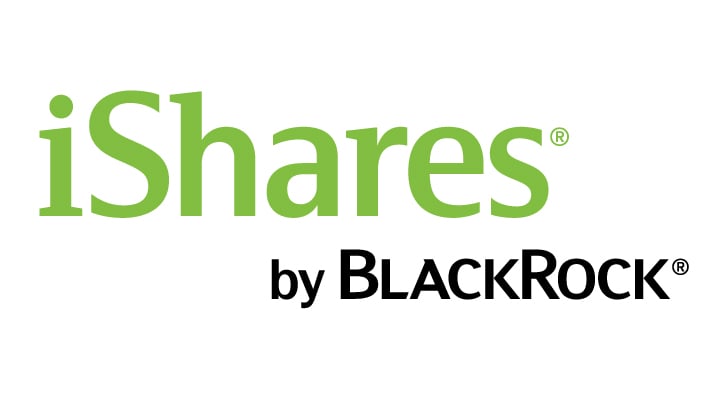 Another way I recommend to those seeking high-yield stocks is to get the "preferred" treatment. Here I am talking about preferred stocks, and one great (and easy) way to do that is with the iShares S&P US Pref Stock Index Fund (ETF) (NYSEARCA:PFF).
This ETF, which my Successful ETF Investing subscribers have owned since late-2015, offers yield seekers an annual yield of 5.59%.
The fund is comprised of the preferred shares of some of the biggest and best dividend-paying stocks in the market today.
Companies such as Allergan plc (NYSE:AGN), HSBC Holdings plc (ADR) (NYSE:HSBC) and Citigroup Inc (NYSE:C), and specifically their high-yielding preferred shares, are what give PFF the payout aggressive yield seekers are looking for.
High-Yield Dividend Stocks: BP Prudhoe Bay Royalty Trust (BPT)
Dividend Yield: 16.4%
If you want to be really aggressive with your high-yield holdings, then a good way to do so is to find sectors that are out of favor. In fact, the decline in the price of a dividend-paying stock (or ETF) can make the stock or fund's yield very big. That's the case with many stocks funds and royalty trusts in the energy space this year.
One trust that's yielding an incredible 16.23% is the BP Prudhoe Bay Royalty Trust (NYSE:BPT). The trust consists of a royalty interest that entitles it to a royalty on 16.4% of the lesser of the first 90,000 barrels of the average actual daily net production of crude oil per quarter from the working interest of BP Alaskan oil exploration.
And while the price of BPT shares year-to-date has fallen about 11%, this is the kind of long-term play that's aimed at aggressive high-yield investors looking for big payouts.
High-Yield Dividend Stocks: LyondellBasell Industries (LYB)
Dividend Yield: 4.3%
High-yield stocks come in all shapes and sizes, and many are in basic industries such as utilities, financials and the aforementioned energy space. One high-yield play I like here also is basic, as in basic materials, and it is chemical products maker LyondellBasell Industries NV (NYSE:LYB).
The firm manufacturers a wide variety of commodity chemicals, including a number of plastic resins used in numerous consumer and industrial products.
One reason for the stock's relative underperformance in 2017 (down about 3% YTD), is due to the pressure on oil prices, as the final price of most of its chemicals is tied to the price of oil.
Still, at a dividend yield of 4.33%, LYB is priced right here for aggressive, high-yield investors to get in at a discount.
High-Yield Dividend Stocks: New York Mortgage Trust (NYMT)
Dividend Yield: 12.8%
A former colleague of mine once told me that if you want to find high-yield investments, look no further than home. Now, he didn't mean my personal home, but rather, he meant look to own real estate investment trusts (REITs) that specialize in mortgages.
One such company is New York Mortgage Trust Inc (NASDAQ:NYMT). The firm acquires, and invests in, financing and managing primarily mortgage-related assets and financial assets.
The company's investment portfolio includes residential mortgage loans, second mortgages and loans sourced from distressed markets. It also holds non-agency residential mortgage-backed securities, multi-family commercial mortgage-backed securities, and even mezzanine loans.
These types of REITs are designed to pay out big, and in the case of NYMT, its yield is some 12.75%. And while price appreciation hasn't been there in 2017 (down 5% YTD), grabbing a big yield in this sector now should be mighty attractive to aggressive high-yield investors.
High-Yield Dividend Stocks: Target Corporation (TGT)
Dividend Yield: 4.8%
How many times have we heard about the "death of retail" in the age of Amazon.com, Inc. (NASDAQ:AMZN)? And while I love AMZN, I also know a good high-yield story when I see it … even if that story happens to be in the nearly untouchable retail space.
Here, I'm referring to the more upscale of the discount retailers, Target Corporation (NYSE:TGT).
While TGT's share price certainly has come under fire in this "sell-all-things-retail" environment (down 28% YTD), that decline has made the company's dividend yield very attractive at 4.8%.
And, if you take the posture that getting TGT in the low $50s could be a good contrarian buy price, then you're also getting yourself positioned for more potential aggressive total return if Target's fortunes change.
High-Yield Dividend Stocks: Blackstone Group (BX)
Dividend Yield: 7.3%
When it comes to high yield, why not go where the smart money lives? In other words, why not invest alongside some of the smartest money managers in the business, which means the investment minds at Blackstone Group LP (NYSE:BX).
The global alternative asset manager's investments include high-yield ventures such as private equity, non-investment grade credit and multi-asset class strategies.
This is the fund you own if you want to get the benefits, i.e. the high-yield, associated with investing in private equity firms, but either don't want to (or can't) buy your way into a private equity firm. Blackstone shares currently offer a very robust 7.26% annual yield.
But perhaps the best part of BX shares is that so far in 2017, owning them also would have got you share price appreciation of nearly 22%!
I don't know about you, but that's tremendous for aggressive high-yield investors… and just about every investor of every stripe.
As of this writing, Jim Woods was long CVY and PFF in his Successful ETF Investing advisory service, and long BX in his Millionaire 50 advisory service.