The most powerful force in the U.S. economy is consumer spending. Accounting for nearly 70% of our nation's gross domestic product (GDP), our spending on everything from lattes and laundry detergent to dog grooming services really drives our nation's growth engine. And, that continued spending is just why retirement investors need to have a dose of consumer stocks — both staples and discretionary — in their portfolios.
There are other reasons why retirement investors may want a hefty dose of consumer stocks buoying their portfolios. For one thing, they are great dividend payers.
As America's continued spending spree has gone on for decades, many consumer stocks have become major dividend payers. After all, items like toothpaste and shampoo are pretty recession-resistant. Meanwhile, many discretionary consumer stocks have matured into stable, multi-national businesses that are almost immune to how fickle consumers can be. Both of these things drive sales and, ultimately, cash flows.
With their generally stable nature and great dividend potential, consumer stocks belong in every retirement investor's portfolio. With that in mind, here is one consumer stock, one exchange-traded fund (ETF) and one mutual fund to buy today.
Consumer Stocks for Retirement Investors #1: Kraft Heinz Co (KHC)
There's plenty of profit in simplicity, and when it comes to consumer stocks, there's nothing simpler than prepackaged food. Selling basic items like salad dressing and ketchup provides plenty of stable revenues in good times and in bad, which is why Kraft Heinz Co (NASDAQ:KHC) is quickly becoming a monster of a company.
Since its merger, KHC has plowed deep into revitalizing its brands and cutting excess costs. This has only helped boost pre-merger profit and cash flow at the food maker.
Moreover, KHC has been on the hunt for other rivals to add to its mix. It recently tried to buy Unilever plc (ADR) (NYSE:UL). That failed bid was an effort to get a hefty dose of consumer products under its umbrella. That has given way to speculation that Colgate-Palmolive Company (NYSE:CL) could be the next on KHC's hit list. If successful, Kraft Heinz will be a juggernaut in the consumer products space and continue to see rising top-line revenue growth.
Selling basics is another win for investors as well. Namely, the company's great 2.84% dividend yield. That yield has continued to rise on the back of KHC's simple business model.
In the end, for investors looking for individual consumer stocks, KHC is a perfect example of what they should be looking for.
Consumer Stocks for Retirement Investors #2: iShares Dow Jones US Consumer Goods ETF (IYK)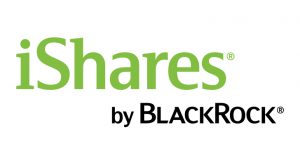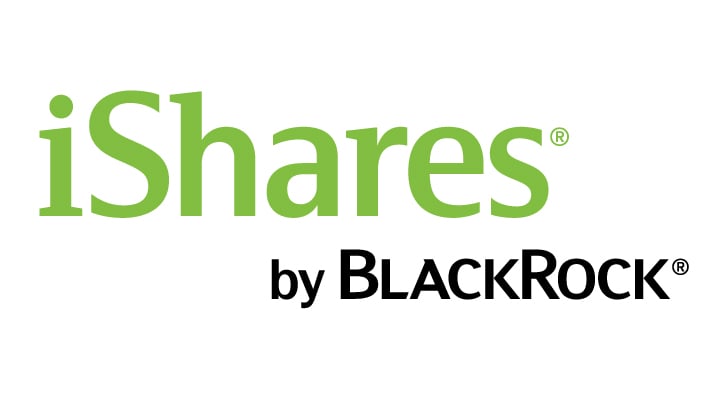 The problem for investors looking for a broad index ETF play on consumer stocks is that the vast bulk of them focus on either staples names or discretionary stocks. Investors looking for a total package ETF of consumer stocks are left out in the cold. That is, unless they move down the often-ignored iShares fund lineup and find the iShares Dow Jones US Consumer Goods ETF (NYSEARCA:IYK).
IYK tracks a basket of consumer goods stocks that cover a wide range of products. This includes staples like food and toilet paper, as well as discretionary items like automobiles and watches. There's even some retail operations and homebuilders included in the fund's holdings.
All in all, its 114 consumer stocks feature a diverse range of "needs" versus "wants." Top holdings include Procter & Gamble Co (NYSE:PG), Nike Inc (NYSE:NKE) and NAPA auto parts store owner Genuine Parts Company (NYSE:GPC).
The mix provides investors a much-needed one-stop-shop for profiting on the continued rise and importance of consumer spending in the U.S.
As for returns, that mix has managed to help steady IYK over the years. Over the last ten years, the consumer stock ETF has returned 9.19% annually. Meanwhile, the ETF yields 2.29%.
Expenses for IYK run 0.44% or $44 per $10,000 invested.
Consumer Stocks for Retirement Investors #3: Fidelity Select Leisure Portfolio (FDLSX)
With consumer confidence still at record highs and investment accounts brimming with gains, retirement investors may want to focus their attention on the side of frivolous consumer stocks. Although, McDonald's Corporation (NYSE:MCD) may not be considered frivolous at this point, which is why the Fidelity Select Leisure Portfolio (MUTF:FDLSX) mutual fund is a great active choice.
FDLSX focuses its attention on consumer discretionary stocks, specifically those that engaged in the design, production or distribution of goods or services in the leisure industries. But, for fund manager Katherine E Shaw, "leisure" has a broad definition.
Many of the fund's 62 holdings — such as MCD or Starbucks Corporation (NASDAQ:SBUX) — are essentially consumer staples at this point. And, some such as Marriott International Inc (NASDAQ:MAR) are more tied to business travel than pure vacations.
Like previously mentioned IYK, this provides FDLSX a mix of consumer stocks and a bigger balance of "wants" vs. "needs" than just on the surface.
It also provides a pretty decent return. The fund carries a coveted five-star rating from Morningstar and has managed to rack-up a 15.16% annual return in the roughly five years since Shaw has been at the helm. With expenses of 0.80%, FDLSX isn't rock-bottom cheap, but its returns and focus on great staples/discretionary bending consumer stocks is worth the higher fee.
As of this writing, Aaron Levitt did not hold a position in any of the aforementioned securities.