Just so I don't get my Netflix (NFLX) service cut off, let me say for the millionth time that I love the service. How else could I have introduced my daughter to Doctor Who?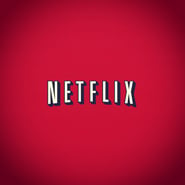 And while NFLX is an innovative service that has changed the way Americans view content, there has always been a major problem with Netflix stock — and there always will be.
The company makes no money and Netflix stock is supported entirely by momentum.
The former remains true. The latter, however, may be seeing its last days. That, in turn, could undermine the entire company's financial foundation.
If we glance at the latest set of earnings for Netflix stock, we see the usual bottom line — a meager $29 million in net income, and only $80 million year-to-date. Tack on the $83.3 million from last year's fourth quarter and you have trailing 12-month net income of $163 million.
So the stock trades at a price-to-earnings of 280 on year-over-year declines in net income.
Meanwhile, free cash flow has been accelerating in the negative: From $16 million in fiscal year 2013 to $126 million in FY2014 to $252 million in the negative this past quarter alone, and $644 million YTD.
Insanity.
Where Has the Momentum Gone in NFLX?
Investors seem to place more emphasis on subscription numbers every quarter, so their reaction to this data seems to drive sentiment on Netflix stock more than actual earnings.
This past quarter, new U.S. subscriptions came in at 880,000, which was short of the 1.15 million Netflix projected. NFLX claimed that this was due to "involuntary churn," because chip-based credit cards are now being sent out and this made it more difficult to collect.
I think that's nonsense. I have not had to re-register any credit cards for monthly charges for any service, and I don't see why that would be an issue for NFLX. I also think investors believed it to be nonsense, since they sold off Netflix stock by 8%.
Netflix is acknowledging that competition exists for streaming. It is the dominant name brand right now; but as time goes on, I believe streaming will become as commoditized as televisions. Therefore, only those streaming companies that can make exclusive deals with certain studios will have an advantage, and that's an expensive proposition.
All of Netflix's competitors have deeper pockets than it does. Apple (AAPL), Alphabet (GOOG, GOOGL), Amazon (AMZN) and Hulu have billions in the bank. It's really just a question of when they want to push big-time into this field.
But there's one other major issue at play here, and that's in regards to Netflix stock as a momentum play. When Netflix was trading in the hundreds of dollars, it made it very attractive as a momentum play. Momentum traders could make bets of even a few hundred shares, and NFLX stock could literally move 20 points in either direction on news, and over a hundred points after earnings. It also meant extremely high options premiums for both puts and calls.
After the stock split, NFLX stock moved into the $100 range. We all know that this didn't change the underlying value of a trader's holdings. However, the fact that NFLX stock had only 60 million shares pre-split meant the relatively low float contributed to these big moves.
Now, with 427 million shares out, it becomes much more difficult to move Netflix stock by double-digits. That means momentum traders are losing interest.
I believe that Netflix stock has been primarily supported by momentum, and to a lesser extent I believe overzealous analysts and investors actually think the company is fairly valued.
I think the days of big Netflix stock moves are over, and I think the path of least resistance is down. Tread carefully.
As of this writing, Lawrence Meyers was long AAPL.
More From InvestorPlace