Some people mistakenly believe that if a company is in the Dow, it's automatically a great retirement holding.

I totally disagree. I think the market is overvalued, I think many blue chips stocks are way overvalued, and I think many blue chip dividend stocks are way overvalued.
So you must be very selective with Dow Jones stocks you plan to hold forever. I think most of those stocks will certainly last for 30 years, if not more, but I am not convinced they will beat or even match the overall market over that same period.
So here are three Dow Jones stocks that I think will do better than the market.
Dow Jones Stocks to Buy: Disney (DIS)


Disney (DIS) may be one of my favorite Dow Jones stocks of all time. Yes, I know that everyone is fretting over ESPN, but those concerns will pass.
If there is one thing that Disney has repeatedly proven over all the years it has been with us, is that it can transition. I don't just mean in terms of management (although Eisner to Iger has been brilliant), but also in how it approaches everything having to do with entertainment.
I've been harping on the Pixar, Marvel and LucasFilm acquisitions in every column, but that's because these studios are truly the future for Disney. They truly will provide content for the next hundred years that it can center its entire business around. We know Star Wars will be a monster hit. We know Marvel is killing it every time.
And so will Disney. Forever.
Dow Jones Stocks to Buy: Visa (V)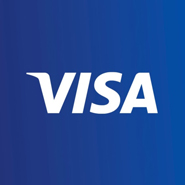 If you want to own a Dow Jones stock forever, then a great choice is a Dow Jones stock that is part of an oligarchy. That doesn't just mean buying a category leader, I mean buying one of a few companies that have actually cornered the market. For me, that's Visa (V).
If you doing anything with a credit card in the developed world, it's either with Visa, MasterCard (MA), American Express (AXP) or Discover (DFS). There have been two new developments which confirm my conviction. First, Visa is being given clearance to move in China. There is literally a monopoly over there now (UnionPay), and with Visa and MasterCard being let in, that's a massive new revenue stream.
The second development is that there is tons of appetite for its forthcoming $16 billion bond deal. The 30-year bonds yield 4.31%. Where else can you get safety like that, especially from Dow Jones stocks?
Dow Jones Stocks to Buy: Exxon Mobil (XOM)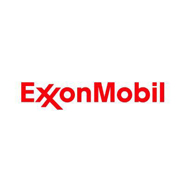 Finally, you are crazy if you don't hold a big energy company like Exxon Mobil (XOM). I've said it before but it bears repeating: fossil fuels are part of human life. Every single thing we do, every aspect of the economy, every thing we purchase, is dependent on oil.
You could buy any of the big oil producers, but Exxon is probably the best positioned. It already has a massive worldwide operation. It is also going to move big into Russia. The company struck a deal over there and is just waiting for sanctions to be lifted to get moving on it.
Even with horrible oil prices, Exxon still has generated $4.5 billion in free cash flow in the TTM. Unlike many other energy stocks, it has more net cash and investments than long-term debt — $38.6 billion vs. $25.6 billion, respectively. It pays a dividend.
XOM isn't going anywhere … except with you, to the grave.
Lawrence Meyers is the CEO of PDL Capital, a specialty lender focusing on consumer finance. As of this writing, he was long DIS. He has 20 years' experience in the stock market, and has written more than 1,200 articles on investing. He also is the Manager of the forthcoming Liberty Portfolio. Lawrence Meyers can be reached at TheLibertyPortfolio@gmail.com.
More From InvestorPlace